Executive Board Members
Mark (Omprakash) Classen, President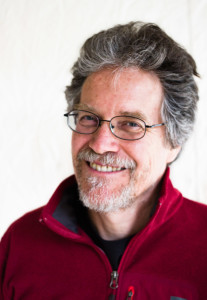 Omprakash has been a school principal for the past 13 years. Previously, he taught middle school students at the Salt Spring Centre School for many years and also worked for five years in remote aboriginal communities. He is a passionate advocate of First Nations perspectives. In his former career, he was a designer and builder specializing in fine carpentry. He also managed an Internet service provider on Salt Spring (Raven Net) in the early 1990's. Omprakash has a Masters degree in Curriculum & Instruction (UVic) and Bachelors in Arts Education and Studio Fine Arts (UBC). Mark is a long-term student of ashtanga yoga and curious about all forms of spiritual development and community. He is a founding member of the Salt Spring Centre of Yoga.
Jules Higginson, Treasurer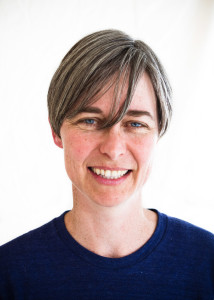 Jules Higginson completed her YTT 200 at SSCY in 2008. She currently teaches weekly asana classes in Victoria. She has served on the DS Board intermittently since 2009.
As a business owner and small business training program facilitator, Jules seeks to understand the delicate balance of pragmatic and spiritual activities at the Centre. Jules was drawn to the SSCY by the whole-hearted and good-natured community members whose steady practice of karma yoga is a source of inspiration. Away from the Centre Jules volunteers as lay counsellor and a cycling advocate. Jules has an MA in Leadership from Royal Roads University and a BA in Women's Studies and French
Amy Cousins, Secretary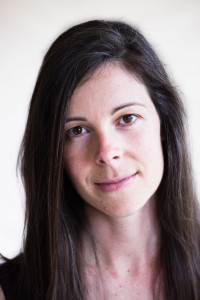 Amy is a local to the West Coast, living and working on Salt Spring Island as a public school teacher, currently working on her graduate degree at Royal Roads University in Environmental Education and Communications with a focus on Community Resilience
Amy found her way to the Centre through the study of Vedanta, and the practice of jnana yoga, with different teachers and mentors along the way. As a university student studying Environmental Studies and Anthropology at UVic, she started making connections between the environmental crisis and a pervading spiritual crisis in modern society. The desire to go deeper into these questions lead her to meditation and study with different teachers, and eventually to the discovery of Yoga and the teachings of Baba Hari Dass as lived through the community at the Centre. The traditional practice of bhakti yoga has been a great gift since arriving on Salt Spring, and has transformed her practice in many ways. Classically trained in piano and voice, Amy began practicing kirtan at the Centre and now sings and plays music regularly at Satsang.
The practice of karma yoga has always been a part of Amy's life as an active volunteer for several different causes, working for non-profits, environmental organizations and learning from local First Nations communities who share a common focus on selfless service. As a public school teacher, she continues to mentor youth at the high school in environmental activism and leadership. Learning from the community and serving at the Centre continues to deepen her understanding of selfless service and karma yoga. Joining the Board this year is a new way to contribute and serve in the Centre community.
Natasha Samson, Member at Large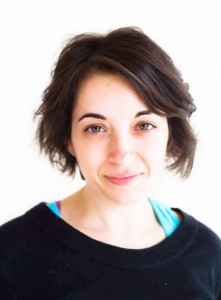 Natasha is a student of Salt Spring Centre teachers, completing her YTT, attending other workshops and getaways, along with attending and assisting with the annual retreat. Her journey through yoga started back in 2003, during university, having several life events leading her to the Centre, a place she calls home. The Centre has enriched her life and she is eager to nurture the community's relationship and promote the centre so to build and strengthen the community to enrich the lives of others. Natasha resides in Vancouver and teaches corporate and personal yoga classes in both asana and pranayama and meditation. She also works at a sustainable building consulting firm and provides guidance to clients on energy and water efficiency for both new and existing buildings. She has been acting as a project manager for 8 years and leader and mentor for 5 years. Natasha has a bachelor's degree in Mechanical Engineering from Dalhousie University.
Glenda (Bhavani) Chlopan, Member at Large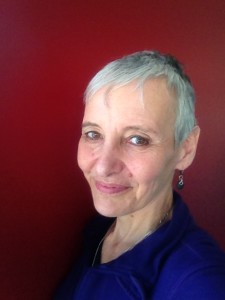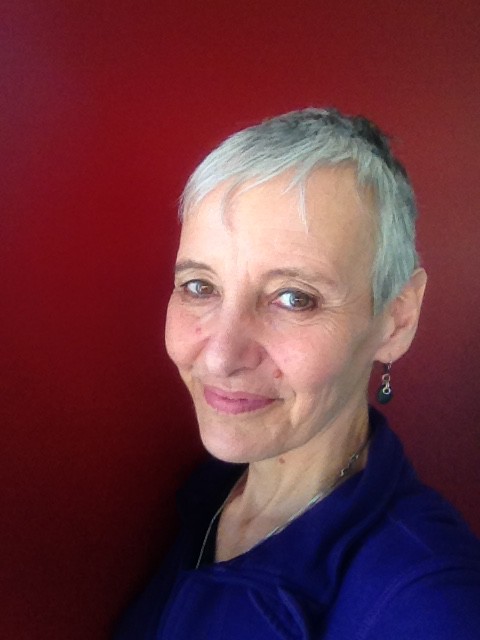 I would welcome the opportunity to again contribute to Dharmasara and the Salt Spring Centre. Having served on both the Board and the Land Committe in the Centre's first decade when I lived at the Centre, I am impressed with what the collective efforts of so many have brought to Dharmasara's projects. In watching the focused efforts of new groups of Karma Yogi's at the Centre, I remember how graced I was to have lived and studied Yoga at the Land under Babaji guidance; then, I acted as a program hostess, health practitioner, and gardener/labourer. I also had the opportunity to send my children to the Centre school while I worked there as a bookkeeper and an extracurricular teacher. With these experiences, and the last several years of living and working apart from the Centre, I believe I can bring a useful additional perspective to the Board. My background as a music promoter, crisis counselor, and language teacher to immigrants and refugees has given me experience with people and their projects that I would like to offer to the Board. As Babaji has given me so much through sadhana and his example, I would like to accept this nomination.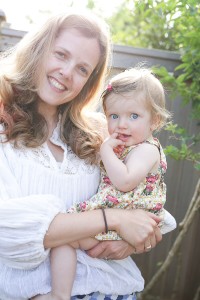 Meera Bennett is a lifelong member of the Salt Spring Centre. She grew up running wildly in the fields around the Centre, and went to school at the Centre school. Meera taught yoga for many years, until family life eclipsed her ability to both teach and have a yoga practice of her own (yoga practice won out!) Meera has a BA in English and a Juris Doctor, both from UBC. Meera lives in Vancouver with her family, and works as a lawyer for the provincial government where she advises on policy issues, and has a busy litigation practice. Meera also volunteers for a number of other organizations, including Access Pro Bono and West Coast LEAF.