Executive Board Candidates
Mark (Omprakash) Classen, President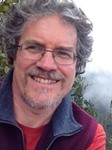 Dear Members,
Dharma Sara Satsang Society is currently in transition as we strive to pass the ideals we learned from Babaji to the younger generation who have the stamina to continue his legacy. We have found an excellent Manager in Piet Suess, whose commitment to those ideals is clear, and gathered a wonderful supportive team in our Board, Centre Committee and teachers.
The Centre is a home for Babaji's work in Canada. It is a touchstone of peace for our members. Our main work will always be the sharing of Babaji's teachings through classes, workshops and retreats.
In addition, I see the Centre as a place where we can meet regularly to share our discoveries and insights about "yoga and living in the world," which was a favourite topic of conversation with our friend and founder Anand Dass. I am referring to how the principles of yogic life can be applied to various challenges such as parenting, sustainable lifestyle, relationships, the arts, livelihood, social action and healing. We have an intentional community which has begun an experiment in right living and I would like to build infrastructure which allows them to thrive as they work for the Centre's larger goals.
I would like to see our Centre build a closer relationship with its elders and members, meeting communally four times per year. I would like to see us build a closer connection with our neighbours and island community— as a farm, an educational centre and an example of sustainable practices. I also see potential in the development and sharing of the principles of permaculture and ayurveda.
These projects require prudent management with a liberal dash of boldness and joy. I am looking forward to sharing the excitement of those adventures with you.
Jules Higginson, Treasurer
I feel very grateful for the time I have spent at the Salt Spring Centre, in many different roles. As a teacher for yoga getaways, as a faculty member for yoga teacher training and as Secretary, Treasurer and member-at-large at various times on the Dharma Sara board, I have come to appreciate the complexities of our beloved organization. It is a rare and special thing for a 42 year old organization to be poised to move boldly forward, as I believe we will. In my work as a small business consultant, teacher and coach I practice the art of balancing financial realities with organizational goals. My work as a volunteer counsellor has given me an increased understanding of the importance of 'honest talks'. The Centre is a place where I ground these practices in sadhana, karma yoga and satsang.I feel very honoured to be nominated to the Dharma Sara board and I will work strongly to serve the best interests of our community.
With much warmth,
Jules
Glenda Bhavani Chlopan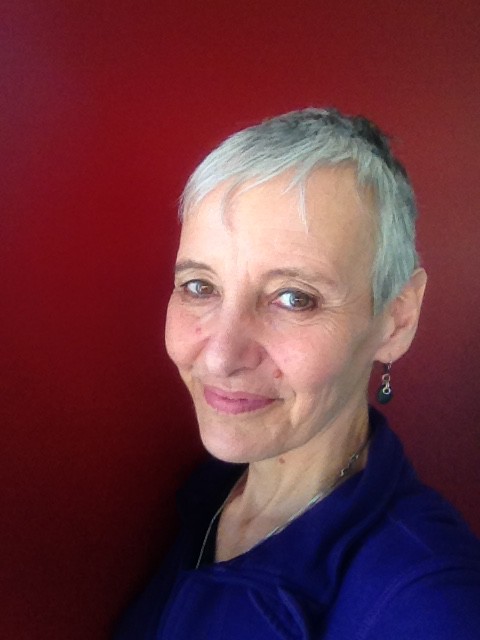 I would welcome the opportunity to again contribute to Dharmasara and the Salt Spring Centre. Having served on both the Board and the Land Committe in the Centre's first decade when I lived at the Centre, I am impressed with what the collective efforts of so many have brought to Dharmasara's projects. In watching the focused efforts of new groups of Karma Yogi's at the Centre, I remember how graced I was to have lived and studied Yoga at the Land under Babaji guidance; then, I acted as a program hostess, health practitioner, and gardener/labourer. I also had the opportunity to send my children to the Centre school while I worked there as a bookkeeper and an extracurricular teacher. With these experiences, and the last several years of living and working apart from the Centre, I believe I can bring a useful additional perspective to the Board. My background as a music promoter, crisis counselor, and language teacher to immigrants and refugees has given me experience with people and their projects that I would like to offer to the Board. As Babaji has given me so much through sadhana and his example, I would like to accept this nomination.
Thank you,
Bhavani
Amy Cousins, Member at Large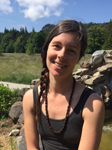 The practice of karma yoga has always been a part of my life as an active volunteer for several different causes, working for non-profits, environmental organizations and learning from local First Nations communities who share a common focus on selfless service. As a public school teacher, I continue to mentor youth at the high school in environmental activism and leadership. Learning from the community and serving at the Centre continues to deepen my understanding of selfless service and karma yoga. Joining the Board this year is a way to continue to contribute and serve at the Centre and in our community.
Natasha Samson, Member at Large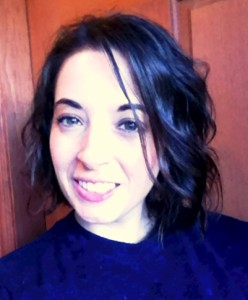 I have really enjoyed working with the Board over the 2015/2016 year; this term has been exciting and busy with contributing to community outreach/ membership committee, facilitating grant application projects, infrastructure and planning development committee and other areas to assist the board that have come up over the year.
I currently reside in Vancouver and also assists in the facilitation of the Vancouver Satsang events Sunday evenings at Sacred Space Studio in Kitsilano. I feel that with my experience on the Board and a background in sustainable building design, project management, mentorship and leadership, that I can continue to offer value to the Board. The Centre has enriched my life and I would look forward to further nurturing the community's relationship and promoting the Centre, to build and strengthen the community over this upcoming term.