In addition to our own program offerings, each year the Salt Spring Centre hosts a series of programs and retreats run by special guest hosts.
A Zen Immersion in Yoga, Meditation, and the Arts with Peter Levitt and Friends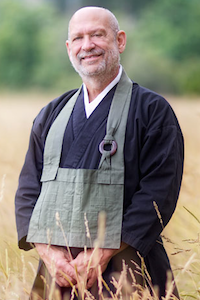 During this incredible and inspiring 7 day retreat, poet and Zen teacher, Peter Levitt, brings together his four decades of Zen practice with his more than forty years as a poet, translator, and teacher of writing and creative arts, to help us learn how to engage ourselves and the world with intimacy and express our truest self. Participants will discover just how naturally the spacious stillness of the meditative mind brings authentic, joyous and creative expression into their lives.
Peter is joined by a fabulous staff of certified yoga teachers and working artists who help to make this a deeply meaningful and intimate retreat.
Space is extremely limited for this retreat so please register early.
For more information and to register, please visit True Expression.
Quick List:
July 19-26, True Expression