Dorothy Price
Dorothy has been a yoga practitioner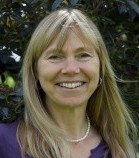 for over 35 years and completed her Yoga Teacher Training at the Salt Spring Centre of Yoga in 2002. Dorothy is a senior teacher at the Centre and is also a teacher for the Centre's Yoga Teacher Training Program. She teaches many weekly all levels classes on the island, as well as weekend yoga retreats and annual retreats in Mexico and Italy. Dorothy's teaching style includes sustained as well as flowing postures, with the aim of cultivating mindfulness through alignment and breath. Core strengthening and core awareness are an integral part of her classes. Her compassion for her students and her deep love of yoga are apparent in her classes.
Cathy (Arpana) Valentine
Cathy has dedicated her life
to the practice of yoga, to teaching yoga, and to living with truth and presence in every moment. She has been teaching Vijnana yoga since 1999.
Rebecca Grim
Curiosity is what brought Rebecca
to her first yoga class. That curiosity marked the beginning of an ongoing journey for the practice of yoga and a strong desire to continually deepen that relationship. Exploring the movement of the body and the breath has been an essential in her life. Rebecca has apprenticed with Cathy Valentine for two years and has been awarded a 500-hr teacher training. She continues to study asana, pranayama, meditation and philosophy.
Catherine Howe
Catherine has been
practicing yoga since 1998 and has completed her 500 hour yoga teacher training with Cathy Valentine. She has found clarity, ease and joy through her yoga practice and hopes to share the same in her classes.
Cara Graci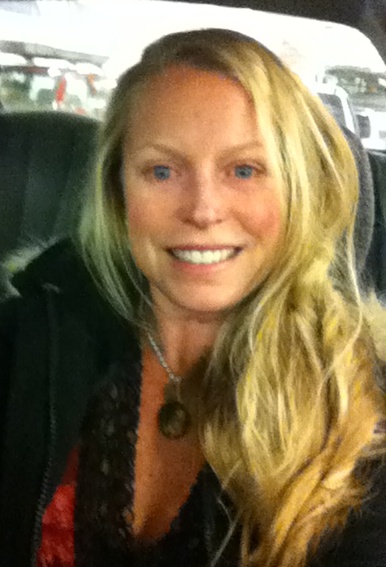 Cara offers a gentle, healing approach to her classes while including the use of breath as a bridge between a calm, aligned body and mind. Cara completed her 200hr Yoga Teacher Training at the Salt Spring Centre of Yoga, and also lived there for six months in the Yoga Study, Service and Immersion Program. Cara loves to inspire inner peace, strength and joy for every moment and every breath.
Marianne Butler
Motivated by a love of movement and a craving for peace, Marianne has been practicing Yoga regularly since 2009. Drawing on her experience of a rich variety of styles and teachers, she encourages her students to develop internal awareness as they move and breathe through carefully designed sequences. She lived at the Salt Spring Centre from June 2014 until December 2015, studying and teaching asana and pranayama, as well as exploring the practice of Karma Yoga through serving in Programs Management.
Marianne completed her 200hr Hatha Yoga Teacher Training and an advanced workshop in Sequencing with Joy Morrell, a Nelson-based teacher with a passion for anatomy and a wide open heart. More recently, she completed 300 hours of yoga training with Cathy Valentine on Salt Spring Island.
John Howe
"From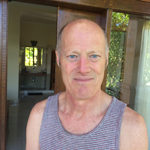 the very first time I stepped onto my mat, I felt as if I had come home to myself". John brings this sense of gratitude to both his practice and his teaching. His classes are challenging and fun, giving each student a chance to explore pranayama, mediation and asana. Knowing that we are both teachers and students, John's shares his understanding of the transformative nature of yoga, while at the same time encourages each student to be guided by their own inner wisdom. .
Hanna Munneke
Hanna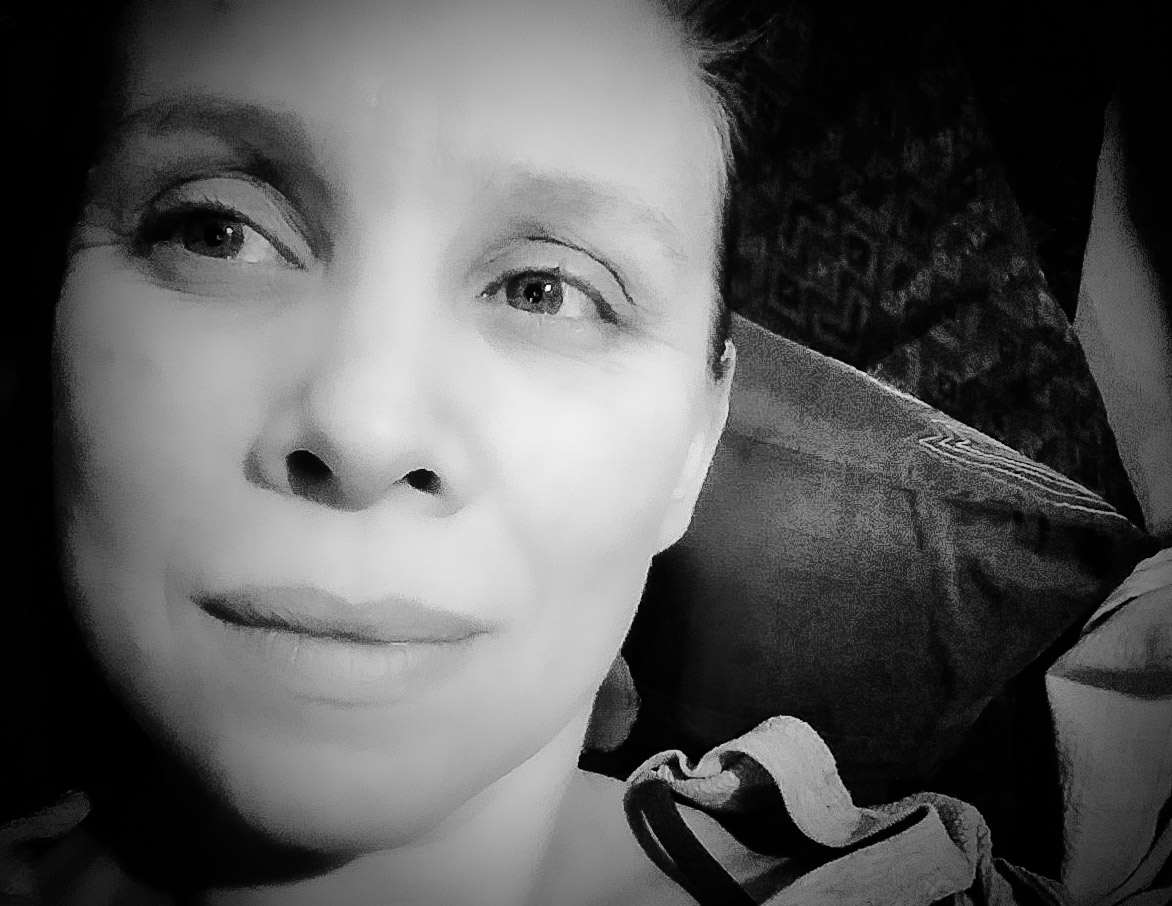 has enjoyed the study of yoga for seven years, and has completed 500 hours as an apprentice to Cathy Valentine. Always a questioning mind, she enjoys how yoga connects so many layers of being. Her class explores foundations of hatha yoga in a gentle, playful atmosphere. This is her first year of teaching.
Amy Haysom
Amy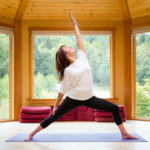 is trained in Hatha, Vinyasa Flow, and Yin, and teaches both in studios on Saltspring Island and in Victoria. She also specializes in Moksha hot flow, Acro Yoga and Kids Yoga. Amy believes the journey of yoga is truly the adventure of a lifetime, and loves to support people in finding their connection to the practice. She looks forward to meeting you on the mat!
Tara Galpin
Yoga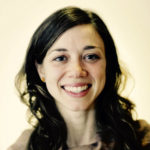 has been integral part of Tara's life since 2010. Tara has completed a four-year Traditional Yoga Apprenticeship with Cathy Valentine and is a certified Vijnana Yoga teacher by Orit Sen Gupta. Through years of yoga philosophy, mediation, pranayama and asana practice Tara has deepened her understanding of Yoga. Tara has a strong love for the body and the spirit. She lives a life dedicated to seeking truth and living in the heart.
Shambhavi Hughes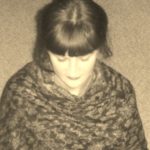 When I think of yoga the first word that comes to mind is connectivity. Connecting back to a place of wholeness and well being. Connecting back to the place beyond judgements and beyond both the questions and the answers. Connecting back to t he simplicity and playfulness of being. And when one connects back to this place within their self, like magic it helps others do the same!
My yogic journey thus far since 2007 has been a slow, gradual process of returning back home to my true nature. Little did I know how off course I was and about the transformational power of what I had stepped into when I walked into my first yoga class. At the time, I thought yoga had simply come into my life as a physical blessing to offer my body relief from the chronic back pain I was experiencing. Really what happened was this–complete life transformation! After a few intense years I had to give my gratitude to yoga for taking my life and flipping it upside down in every manner possible! I say this with both the utmost seriousness as well as my deepest gratitude. Change can be felt as an agent of stress that leads us to new territory where we are no longer comfortable. But, change can also be a gift, a wonderful opportunity for new growth and possibilities to emerge due to the pressure felt in discomfort.
Words cannot express my gratitude for ALL my teachers and students and the presence and wisdom they hold. I had the blessing of spending time in 2013 in India with my teacher Yogrishi Vishvketu and during this time I completed my 500-hr training in Akhanda Yoga and received certification as a Yoga Lifestyle Coach. I also have completed trainings in Ayurveda and Reiki as well as my B.Ed specializing in Elementary Special Needs. My passion now lies in bringing the teachings and wisdom of yoga to people from all walks of life and in ways that allow it to resonate with each student personally. Whether it is a playful asana practice with a group of young children in a classroom or an in-depth study of yogic philosophy with a dedicated student in a one-on-one setting, I love sifting through to see what the yogic teachings have to offer. No matter what brings people to their mats, I feel so incredibly blessed to share my knowledge and help people discover the endless wisdom and possibilities yoga has to offer both on and off the mat. It is with my deepest intention to teach my students how yoga can help to guide them back home, just as it did for me. Back home to enjoy the ever-present freedom and bliss deep within our hearts where our unique light is organically present to shine and share with this world.
~ Lokah Samastah Sukhino Bhavantu ~
Laura Desjarlais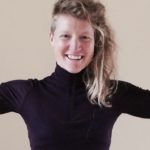 Laura found yoga in her search for connection to and love of her body, for an activity that is accessible to everyone – her family and friends, the experienced and the inexperienced – and for daily spiritual practice. Trained in mixed hatha and vinyasa flow, Laura offers a slow, and strong practice using props and support. Her classes include gentle meditation and breath-work based on traditional hatha yoga.
When not on her mat Laura can be found kayaking, rock climbing, cleaning local beaches or eating popcorn for dinner.