Main Asana Instructors
Chetna Tracy Boyd; E-RYT 500; C-1AYT (Yoga Therapist)
Chetna has been studying and practicing yoga in its many aspects since 1999. She began teaching in 2003 and is a graduate of the Salt Spring Centre of Yoga, where she was certified in classical ashtanga and hatha yoga systems and is registered with the Yoga Alliance. She has completed the 1000 hours Yoga Therapy training through Integrative Yoga Therapy and achieved certification through the International Association of Yoga Therapists (C-IAYT). Chetna joined the faculty of the SSCY Yoga Teacher Trainings in 2007. Chetna teaches private yoga therapy sessions for specific conditions and specializing in yoga for cancer. As well she teaches public and corporate classes in Victoria. Her compassionate approach to teaching promotes an environment that is relaxing and encouraging, empowering and fun.
Lyndsay Chandra Prabha Savage; RYT 500; VYI 800

Lyndsay has had a passion for yoga from early childhood to present and "teaches to learn". She brings that passion and enthusiasm into her classes, where she explores different ways to connect inside to make the body light and the mind quiet. Her teaching style is inspired by Buckminster Fuller's concepts of tensegrity structures and how we can use the body as a Tensegrity system to move and connect with least effort. Her intention is to help each student build a yogic understanding of their body/mind/spirit, enabling them to learn to be their own teacher. Lyndsay's extensive training includes SSCY YTT 200, Traditional Yoga Apprenticeship 500 hr with Cathy Valentine, Vignana Yoga International 800 hr and Yoga Synergy 250 hr.
Andrea Kalpana Tabachnick; E-RYT 500

Kalpana has been practicing classical ashtanga yoga since 1975 and teaching since 1994. She served as the Director of the Ashtanga Yoga Institute in Santa Cruz, California for ten years and as Curriculum Developer and Senior Instructor for the Mount Madonna Center Yoga Teacher Training program for six years. Her background studies include certification in YTT 200 and 500 from Mount Madonna Center, intensive studies in ayurveda, as well as ongoing workshops in traditional and contemporary styles of asana. Serving as Program Director for YTT since 2002, Kalpana also teaches public and corporate classes throughout Vancouver.
Sarah Archana Crawford Russell; E-RYT 200
With her encouraging and positive personality, Sarah reminds her students to take their yoga practice one breath at a time, to let go of judgments and expectations, and to find more compassion and love for oneself and others. Sarah completed her Yoga Teacher Training at SSCY in 2008, an experience that 'changed her life' as she began to see yoga not just as a physical practice but as a philosophical way of life. The same year, she also finished her degree in Contemporary Dance from SFU. In 2011 Sarah completed a 200 hr YTT Apprenticeship in Ashtanga Vinyasa with Michael Gannon, which dramatically deepened her personal practice and advanced her ability to teach vinyasa yoga to all levels with intelligence and safety. Recently trained with Judith Lasater, Sarah is now a certified Restorative Yoga teacher. Sarah teaches public, corporate and private sessions for all levels and styles throughout the lower mainland. Visit Sarah's website.
Priya (Tricia) McLellan; E-RYT 500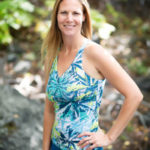 Priya (Tricia McLellan) is a graduate of the Salt Spring Yoga Centre, RYT 500 hr Mount Madonna Centre, 300 hr Integrative Yoga Therapeutics, and is the Co-Owner of Satya Yoga Studio in Williams Lake. She is trained in classical ashtanga & hatha yoga systems, yin yoga, level 2 reiki, integrative yoga therapeutics, trauma informed yoga and has earned a diploma in Human Kinetics. In her yoga classes, Priya weaves together mindfulness, alignment, strength and softness in a flow style practice. She guides students in a rhythm that allows them to move in harmony with their breath and to discover the obstacles / opportunities that are waiting to be met. The word Satya means truth and she invites you to discover your truth.
Kenzie Pattillo; E-RYT 500

Kenzie has been practicing and studying yoga since 1998. She completed her 200 hour YTT at Salt Spring Centre of Yoga in 2002 and her 500 hour YTT through Semperviva Yoga College in 2015. Though her advanced training has been primarily focused on Vinyasa, Restorative and Yin, she is most inspired by teaching complete beginners. She loves simplifying the practice and postures so as to be completely accessible to everyone regardless of their age, ability, or background. Her greatest intention when she teaches is to hold space for a student's own meaningful practice intuitively and peacefully.
Gita Tanya Roberts; RYT 500
Our yoga teacher, Baba Hari Dass says "If you work on yoga, yoga will work on you". This has definitely been my experience. I have been practicing yoga for 16 years, starting in university as a way to alleviate stress and anxiety. My practice has evolved to become the corner stone for all aspects of my life; influencing my relationships, the way I view the world and the community around me, and how I flow through life in general. In 2010, I experienced a life changing work place accident and decided to deepen my personal practice as a way to encourage healing and personal growth. My yogic trainings include SSCY YTT 200 hr and YTT 500 hr at Mount Madonna Center in CA.
Baba Hari Dass reminds us that we "teach to learn" and I take this to heart. I learn something new in every class I teach or take. My teaching style integrates principles of alignment, subtle body and ayurveda. By cultivating body, breath, and mind throughout the practice, I encourage students to dive inside and connect with their deepest selves. I teach Hatha, Gentle, Prenatal, Yin, and Restorative classes in Victoria, Langford, and Colwood.
Natasha Samson; CYA-RYT 200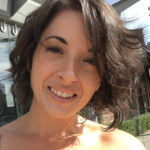 My journey into the asana practice of yoga started over ten years ago, in the annex of an old church building on a side street near my University, but my study of yoga philosophy started in my very early years unbeknownst to me at the time as it was disguised in the stories my mom would read me. I have taken my teacher training at the Salt Spring Centre of Yoga and have continued to further my studies through books and workshops with Judith Lasater, David Swenson, and others. I also have a deep love and appreciation for Ayurveda and am working towards becoming a certified Ayurvedic Health Counsellor at the Mount Madonna Institute of Ayurveda. I truly feel that by working on my daily practice, the more I can benefit those around me, from my students through to the smallest interactions with the many faces I pass in my day. I am drawn to teaching yoga because of the holistic benefits, little things that help you through tough times, moments of deep realizations and overall happiness it has provided me. I look forward to sharing this journey with you.
Pranayama Instructors
Divakar Mark Raetzen; BA LLB LLM; YTT 500

Divakar has been practicing classical Ashtanga Yoga since 1976. He has served as President of the Dharma Sara Satsang Society from the early 1980s thru to 2015 and is one of the founding member of the Salt Spring Centre of Yoga. Divakar has certification for Yoga Teacher Training 200 and 500 from Mount Madonna Center and is a long time teacher of pranayama, meditation and yoga philosophy at the SSCY Yoga Retreats and annual Yoga Teacher Training.
Pamela Chandra Rose; B.A.; PDP (education); M.Ed.; YTT 500
From 2001-2010 Chandra was Education Director for Okanagan Valley College of Massage Therapy as well as the key instructor for Communications and Ethics from 2000-2011. She holds a Master of Education in Adult, Community and Higher Education from the University of Calgary. Chandra has developed curriculum and conducted many sessions in spiritual learning and has been a featured speaker at conferences on teaching ethics and spirituality for health and education professionals. Her work history includes counseling for children, adults and families, as well as several years teaching public school. She is delighted to serve as the Senior Educational Administrator and an instructor in the YTT program. She has been a student of classical ashtanga yoga since 1974, and has certification for YTT 200 and 500 from Mount Madonna Center. Chandra was a founding member of Dharma Sara Satsang Society and is a member of the Board of Directors.
Kishori Hutchings; YTT 500
Kishori is one of the founding members of the Salt Spring Centre and has been involved with yoga since the mid 70's. She has taught for years, starting with fitness training in the early 80's. In the 90's, she had switched to yoga and incorporated her teaching skills with her new found asana skills and began teaching yoga. In 2002, she completed the Yoga Teacher Training at SSCY and has certification for YTT 500 from Mount Madonna Center. Over the years, Kishori has come to enjoy teaching primarily pranayama and Restorative Yoga – both of which she teaches at weekend Yoga Getaways and for the resident staff at SSCY. She also leads kirtan / chanting sessions and enjoys the devotional rituals of yoga. Kishori is ever so grateful to our teacher, Baba Hari Dass for setting her on this course of yoga and grateful for all the wonderful teachers and friends at both satsang communities, SSCY and MMC.
Lakshmi McPhee; M.Ed.; YTT 500
Lakshmi has been practicing classical ashtanga yoga since 1975. She has certification for YTT 200 and 500 from Mount Madonna Center. She holds a BA in Psychology, Professional Diploma after Degree in Education and a Masters in Adult Education from UBC where she taught and did administration from 1979-2010. Currently, she helps to plan, deliver and teach for programs at the Saltspring Centre of Yoga. Lakshmi is a founding member of Dharma Sara Satsang Society and has served on the Board of Directors for many years. She is very grateful to Baba Hari Dass for his wonderful inspiration and teachings.
Anatomy Instructor
Bryan Hill; RMT; YTT 200
Bryan has been a student of yoga since 2000. He completed his 200 hour Yoga Teacher Training at SSCY in 2008 and has been actively teaching classes since then. He continues to expand his experience with yoga by attending workshops, studying yogic text and helping his community through volunteer efforts. Bryan began his teaching of physical skills and fitness in 1999. He has worked extensively in aquatics as well as land based programs. In his career he has had direct contact with numerous age groups and ability levels. He has had the privilege to lead specialized classes for people affected by Alzheimer's disease, stroke and those recovering from orthopedic surgery. He has taken many college and private courses tailored to health and fitness professionals. Bryan completed a 3000 hour program to become a massage therapist in 2012. This program brings a rich depth of knowledge to his own practice and that of his students. His education has exposed him to detailed human anatomy and pathology. Balanced health has been a priority for Bryan throughout his life. He believes the efforts of caring for his body and mind allow his spirit to communicate with grace and ease.
Physiology Instructor
Dr. Janice Hamsa Wright, MD; YTT 200
Janice graduated from McGill University in 1991 with a BSc in Anatomy and an MSc in Biology. She received her MD from McMaster University in 1996 and has been practicing holistically as an MD in Vancouver since 1998. In 2001 Janice received acupuncture training through the Acupuncture Foundation of Canada Institute; she has also completed extensive training in palliative care. Janice's interest in holistic medicine and natural healing is longstanding. She believes in integrative medicine – using both conventional medicine and complementary modalities to support and encourage the body's innate capacity towards wholeness. To this end, Janice practices at InspireHealth, Canada's only Integrated Cancer Care Centre. Patients are offered yoga, meditation and other inspirational classes. Janice became certified as a yoga instructor in the Salt Spring Centre of Yoga YTT program in 2003 and practices asana, pranayama and meditation regularly.
Philosophy Instructors
Alan Shankar Martin; PhD; YTT 200

Shankar is Professor Emeritus in the School of Human Kinetics at the University of BC and holds degrees from Leeds University and UBC, a PhD in Kinesiology from SFU, and an Honorary Master Herbalist degree from the Dominion Herbal College. He completed the Sivananda Yoga Teacher Training in 1973. A founding member of Dharma Sara and a long time student of Baba Hari Dass, Shankar teaches yoga philosophy at the SSCY Yoga Teacher Training as well as ongoing weekly classes at the Centre.
Sharada Filkow; BFA; Teaching Certificate; YTT 500

Sharada has been a student of classical ashtanga yoga since 1975, and has certification for Yoga Teacher Training 200 and 500 from Mount Madonna Center. She is one of the founding members of the Salt Spring Centre of Yoga, where she has lived for many years. Sharada is a longtime teacher and having taught at the Salt Spring Centre School for many years, she now teaches yoga philosophy and history of yoga at YTT and other Centre programs. Her other passion is Nonviolent Communication, which she practices and teaches.
Additional philosophy instructors include Divakar Mark Raetzen, Chandra Pamela Rose and other guest presenters.