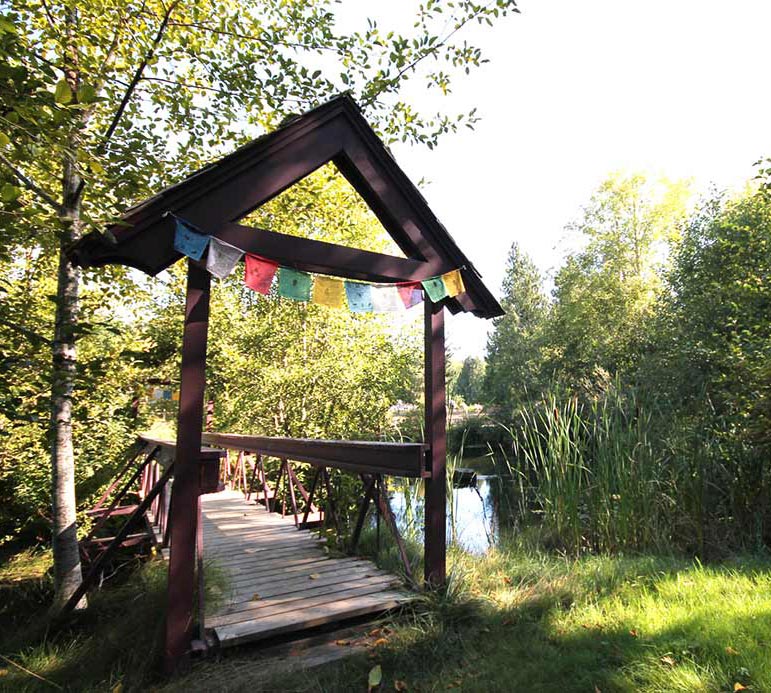 You'll feel it when you get here — this place is different.
What makes the Salt Spring Centre of Yoga a truly unique place to host an event, workshop or retreat?
When you're leading a workshop, yoga course, or wellness retreat you want to know that you and your participants are being looked after — that the little things are taken care of.
The Centre's founder, master yogi Baba Hari Dass, affectionately known as "Babaji", and passionate about all things yoga, said "love, loves, love." From the cozy turn-of-the century program house, to the dedicated staff who live and work on the organic farm, this mantra continues to inspire us in everything we do.
Whether it's waking up early to light a warm fire or staying up late to host a kirtan for your guests, you'll feel cared for on every step of your journey.
Regardless of why you're here, or how long you're visiting for, we want you to leave inspired and with a deepend sense of peace.
"The love and energy inherent in every particle and person at this beautiful Centre."
Guests say 3 features make the Centre unique to other wellness and retreat centres.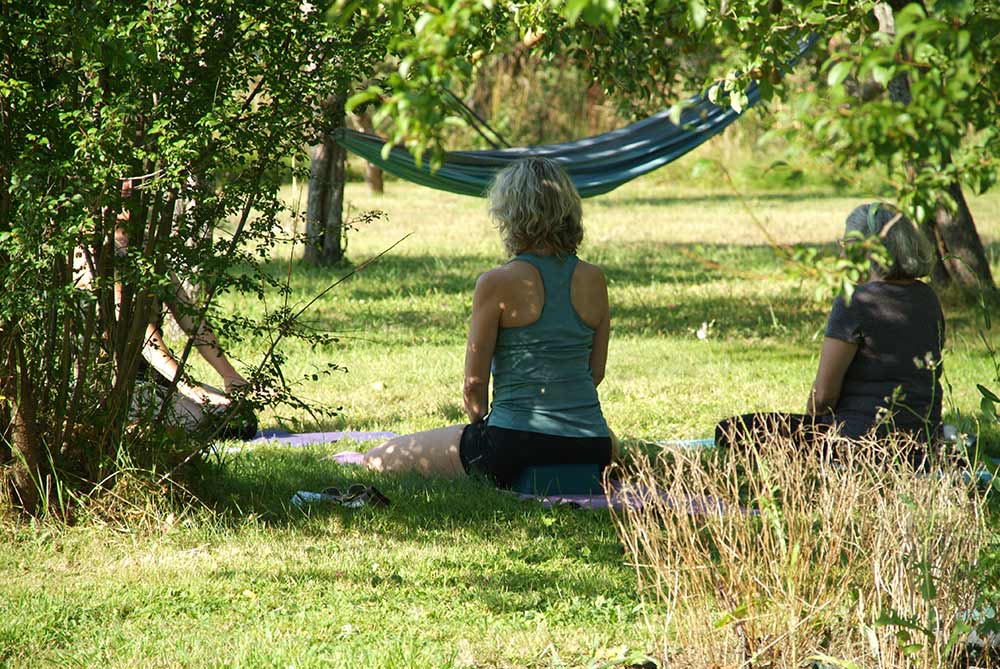 A serene environment like no other.
Guests often say they've never been anywhere quite like the Salt Spring Yoga Centre.
Mix together 69 acres of west coast ecology, 2km of hiking trails, a beautiful creek, an orchard full of apple, pear, and cherry trees, outdoor temples for meditation and contemplation, and a wood burning sauna — and you've got a pretty unique place.
Be it the ecological diversity, or the rich history of stories about how the land has played a pivotal part in countless people's journeys over the years, people always feel they've arrived somewhere truly special.
"The minute I stepped foot onto the Centre property I felt in my whole body that this space was different."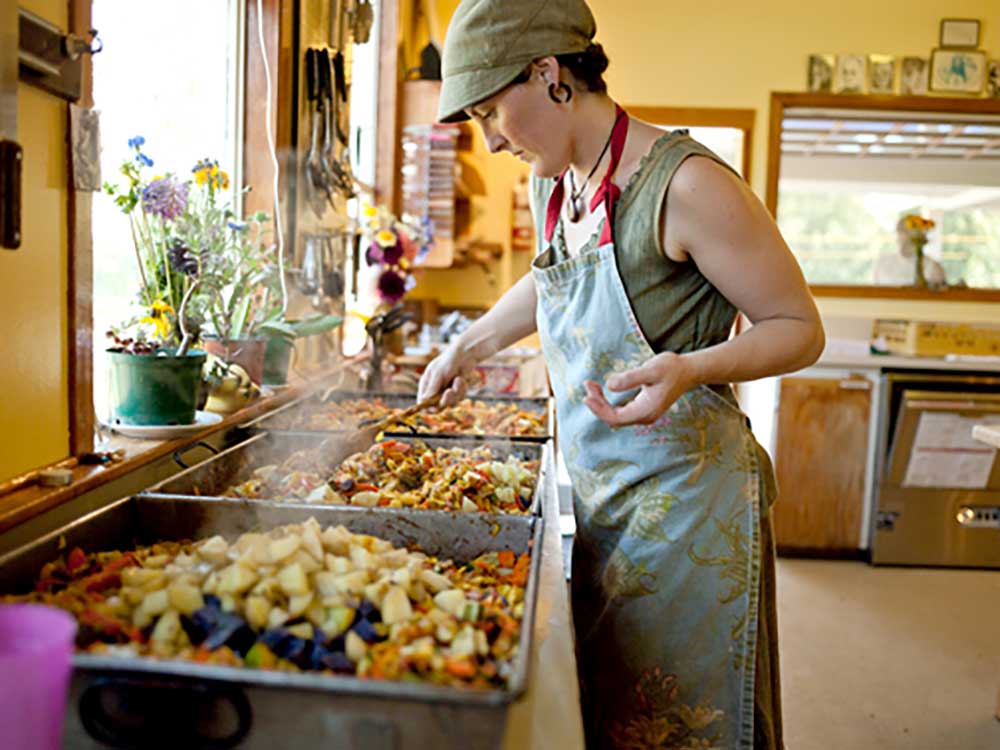 "I thoroughly enjoyed the food. The freshness, wholesome, organic love put into the preparation was experienced in every bite."
~ Participant, Seven Stars Tai Chi Club, Westmont, QC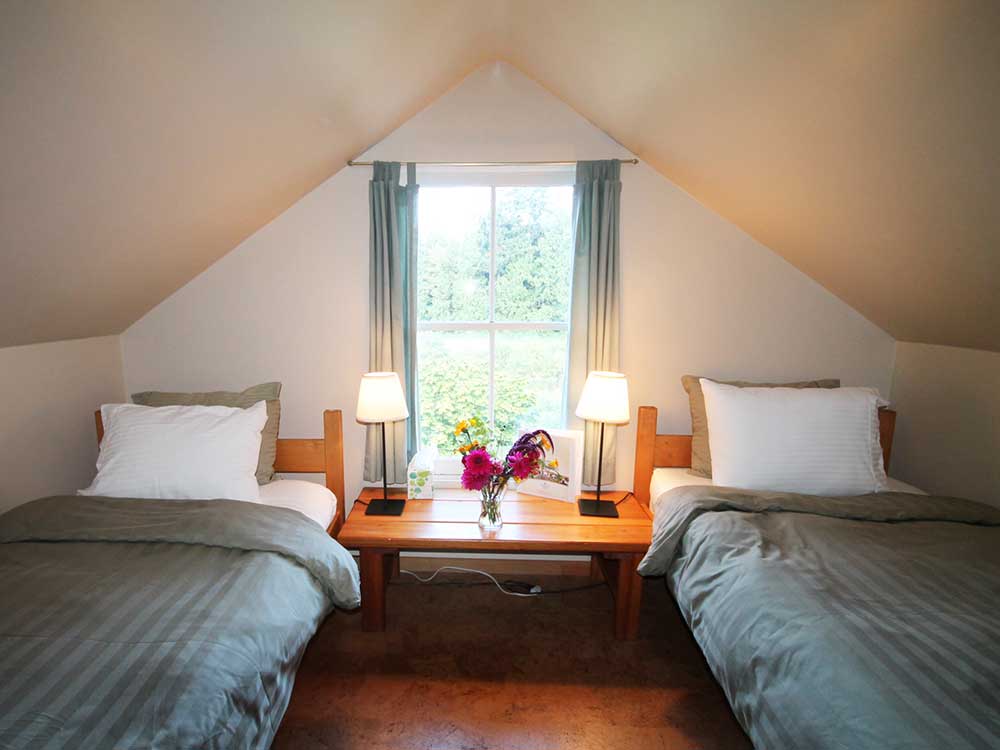 Venues and accommodations in all shapes and sizes.
Are you hosting a large yoga teacher training? An afternoon workshop? An intimate wellness retreat? An educational course?
Events come in all shapes and sizes. And thankfully, so do our venues and accommodations.
When it comes to accommodations, we have a host of simple, comfortable shared rooms with access to shared washrooms. But there are also a limited number of private rooms for those who prefer to spend a little more and have their own space.
Oh, and there's a large campground — with access to hot showers and outhouses — for people who are looking to save a little on their accommodation in the warmer months.
"Our camp was a great success again, with more and more participants wanting to attend each year."
~ Participant, Seven Stars Tai Chi Club,Westmont, QC