08jun4:30 pm5:45 pmRestorative Yoga Classes with GillianYoga (Asana) Class4:30 pm - 5:45 pm Satsang Room, 355 Blackburn Road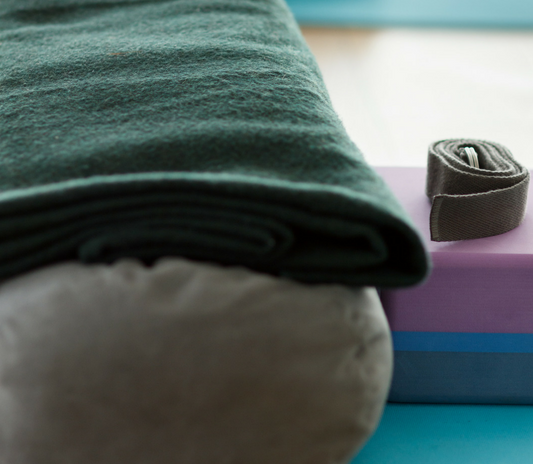 Event Details

Restorative Yoga deeply nourishes and rejuvenates the body, mind and spirit.

Gillian offers a guided mindfulness based, body mind yoga practice of gentle movement and supported postures, combined with present moment awareness of breath and body. With alignment of the mind with the breath and the body we may experience a relaxed alertness, thereby allowing for self healing and integration.

In this 75 minute Restorative Yoga class you have permission to stop, to let go of doing and to simply be.  A moment to stopping and to listening inwardly can often be enough to allow for clarity around the busyness of our lives and a more balanced and healthy relationship with our bodies.

Restorative Yoga is gentle and therapeutic and is suitable for all bodies, regardless of yoga experience, flexibility or age. It may appeal to those who prefer a more gentle and introspective practice, or those who may be recovering from illness or injury.  The practice is typically spent close to the floor and involves the use of props, such as bolster, blankets, block and strap.  All props are provided for the class. You are welcome to bring a favourite mat, cushion or blanket as you wish.

Immerse yourself in the present moment experience of your yoga.
Stop for a moment and be.
Reserve Your Spot
For class registration please contact Gillian – gmotyer@gmail.com
Registration in advance appreciated.
Learn more about Gillian at:
gmotyer@gmail.com
www.gillianmotyer.com
Time

(Wednesday) 4:30 pm - 5:45 pm
Location

Satsang Room

355 Blackburn Road