Śhiva-Rātri
18feb(feb 18)7:00 pm19(feb 19)6:00 amŚhiva-Rātri7:00 pm - 6:00 am (19)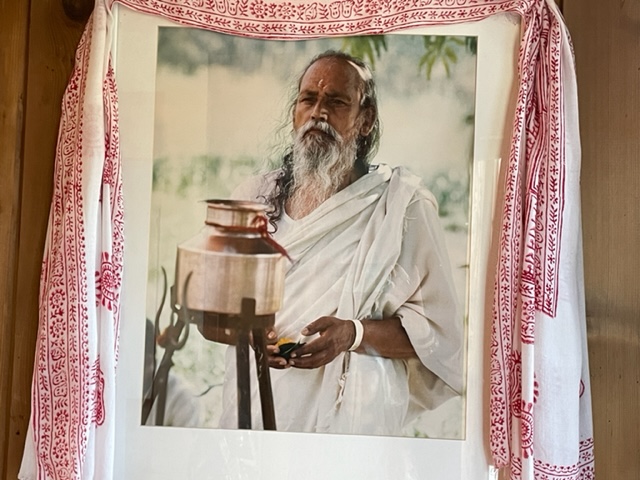 Event Details

OMMMMMM MAHA SHIVARATRI

* February 18–19 * 7pm *

In-Person – Salt Spring Centre of Yoga, 355 Blackburn Road, Salt Spring Island
Online – Mount Madonna will have live stream from the Temple

All are welcome to come together on this auspicious night of celebration and worship.

………Let Illusion fall away…….
Shiva Danced
And I caught a glimpse of freedom
Shiva Danced
And I caught a glimpse of peace." Jaya
PARTICIPATION AND ACCOMMODATION:
Contact Mahavir if you are interested in participating in making the Lingams and/or offering in the midnight Shiva Puja or Maha Shivaratri Puja Sunday morning.
Coming from off Island to make Lingams requires arrival on the evening of the 17th? A room for sleeping on the 17th can be arranged. No rooms will be booked the night of the 18th, to support the all-night vigil (unless it is needed for health reasons). Contact Anuradha if you would like to book a room for the evening of the 17th
SCHEDULE:
Fasting protocols if making Lingams or Offering in the Pujas
Feb. 17 – 8:30 am – Fasting begins for those making lingams.
Feb. 17 – 7 pm – Fasting begins for the offerers not making lingams
Feb. 17 – Evening arrival for those travelling to the Centre to make lingams
Feb. 18 – 8:30 am Making lingams for the Shiva Mandala
Feb. 18 – 7:00 pm- All-night vigil begins.
Feb. 19 – 6:00 am – procession – lingams to the pond
Feb. 19 – 7:00 am – simple 'break fast' breakfast.
COST: 
Donations gratefully accepted to cover the costs. Thank you!!
---
EVENT DESCRIPTION:
Shivaratri is the fourteenth day of the lunar fortnight, when the moon is waning; this is the night of Auspicious Darkness or night of Shiva. Shiva's name means "the Auspicious One."
The Night of Shiva goes through the evening until the new moon day of the 19th. It is considered the night of Consecration, of Dedication and of Illumination.
Through fasting, chanting ritual and prayer throughout the night, we purify the mind and offer our ignorance to that aspect of "God who takes away," the Remover or Destroyer. Removing our separateness, our mistaken identity, and identifying with the true Self— this is the aim of offering to the Auspicious Energy within on Shiva's night.
In deep gratitude, on this dark night of the new moon, we ask Shiva to take his rest. By absorbing the mind through the rituals with prayers, chanting, practices, and ceremony we will be engaged in sadhana (spiritual practice) and constant remembrance. It is an auspicious time to deepen/ignite our practice, affirming discipline and devotion.
Our celebration begins with the making of 1008 Shiva Lingams, morning of the 18th.
The Shiva Lingam ("mark or sign") represents the formless aspect of Shiva, unmanifest nature, as well as procreative power. Made and placed as a circular mandala while repeating Shiva mantras. The mandala represents the integration of masculine (Lingam)and feminine (Yoni, representing manifest nature). This is symbolic of the entire creation and a form of the universe itself.
Other names of Shiva – Shankara, giver of peace; Shambho, granter of welfare and joy; Hara, remover of pain and ignorance; and Mahadeva, the great god.
Hara Hara Mahadev!! Jai Babaji!! Jai Satsang!!
Time

18 (Saturday) 7:00 pm - 19 (Sunday) 6:00 am
Health Guidelines for this Event
Other Health Guidelines
The Salt Spring Centre of Yoga follows all current Provincial Health Orders