Dear Friends,
The office will soon be closing for winter holidays. After December 19th, the office will be open on December 27 to 29th only, and will then reopen on January 2nd.
Please note that yoga@saltspringcentre.com and telephone messages will not be monitored when the office is closed. We thank you for your interest in the Centre and will reply to all queries in the days following our return.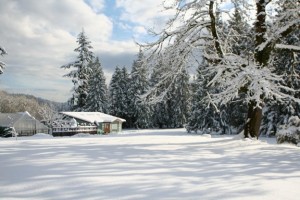 Immediate assistance in specific areas is available as follows:
Chikitsa Shala Wellness Centre: You can continue to use our online booking system to book appointments at Chikitsa Shala, our Wellness Centre, and we ask that you pay the practitioner directly at the time of treatment. If you need to cancel your appointment, please do so promptly using the online booking system so that the practitioner receives as much notice as possible.
Karma Yoga Service and Study Program: Please send an e-mail to kyss@saltspringcentre.com.
Yoga Teacher Training program: Please contact Andrea Kalpana Tabachnick by phone at 604-279-5465 or email aktabachnick@aol.com for information about program content until December 26th. We will be happy to provide registration and administration information when the office reopens.
Yoga Getaways: Queries and registrations for 2013 getaways will be answered when the office reopens. Registrations will be processed in the order they were received. Thank you for your patience.
For general queries, please browse this website, where you will find detailed information on our programs, drop-in yoga classes, and other Centre services.