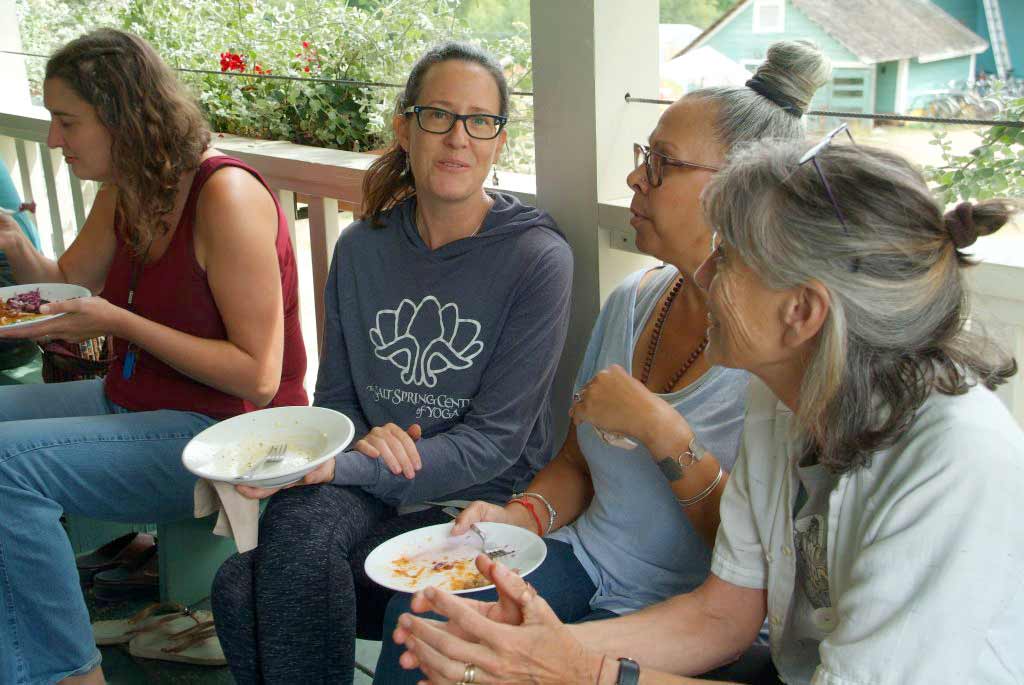 Yoga Teacher Training Fees
How Fees Are Calculated
Tuition + Meals & Accommodations + Taxes = Total Fee
Tuition Fee (Subject to Taxes)
$2,800 (Includes Ashtanga Yoga Primer, Silence Speaks publication, Binding Thoughts essay, a comprehensive YTT Manual, Sanskrit pronunciation e-files, and other course materials).
Meal & Accommodation Fees (Subject to Taxes)
One of the following fees will apply, based on the type of accommodations available. (Includes accommodations, fresh lacto-vegetarian meals, tea bar and facility use).
Commuter – Meals = $1626.20 (+Tuition & Taxes)
Camping – 23 nights & meals = $2,019.70 (+Tuition & Taxes)
Twin room with shared washrooms – 23 nights & meals = $2,861.50 (+Tuition & Taxes)
Triple room with shared washrooms – 23 nights & meals = $2,861.50 (+Tuition & Taxes)
Private room with shared bathrooms – 23 nights & meals = $3,234.10 (+Tuition & Taxes)
Private double room with ensuite – 23 nights & meals = $3,634.30 (+Tuition & Taxes)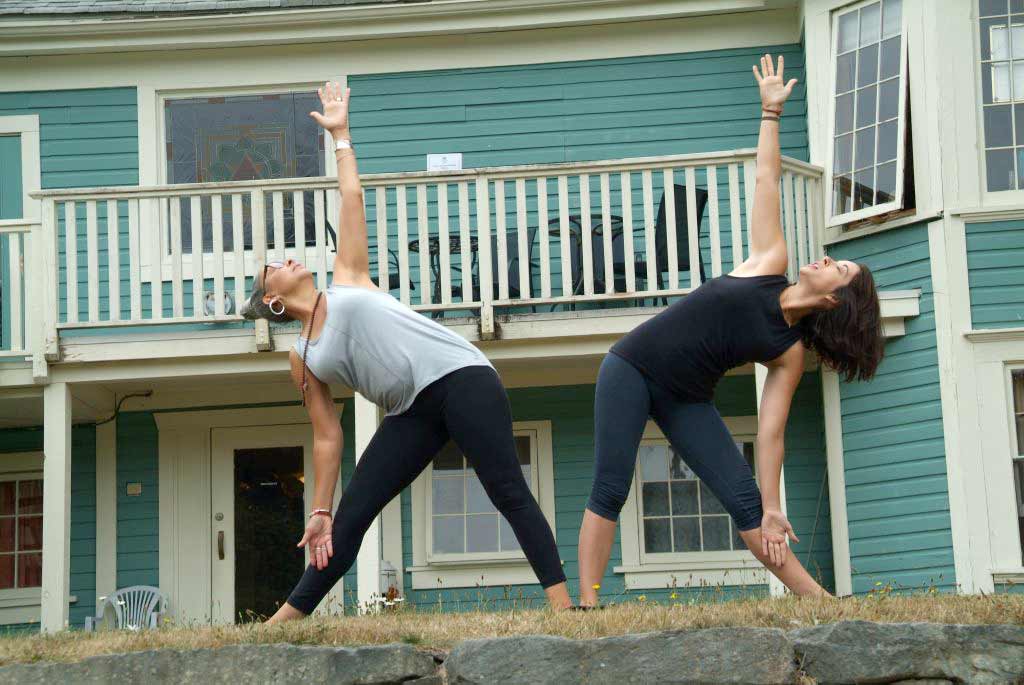 Option A
Payment in Full.
Options B
50% Deposit of Total (See How Fees Are Calculated) Deposit upon Registration
Equal monthly payments of the balance owing will be automatically deducted from your credit on the same day of the month you registered.
Payment in full deadline: August 3, 2022.
Example 1
$5000 Total
Registration April 2: $2500 CAD (50% deposit)
4 equal payments of $625 each on May 2, June 2, July 2 and August 2.
Example 2
Registration May 17:  Pay $2500 CAD (50% deposit)
2 equal payments of $1250 CAD on June 17 and July 17 since full payment must be completed by August 3.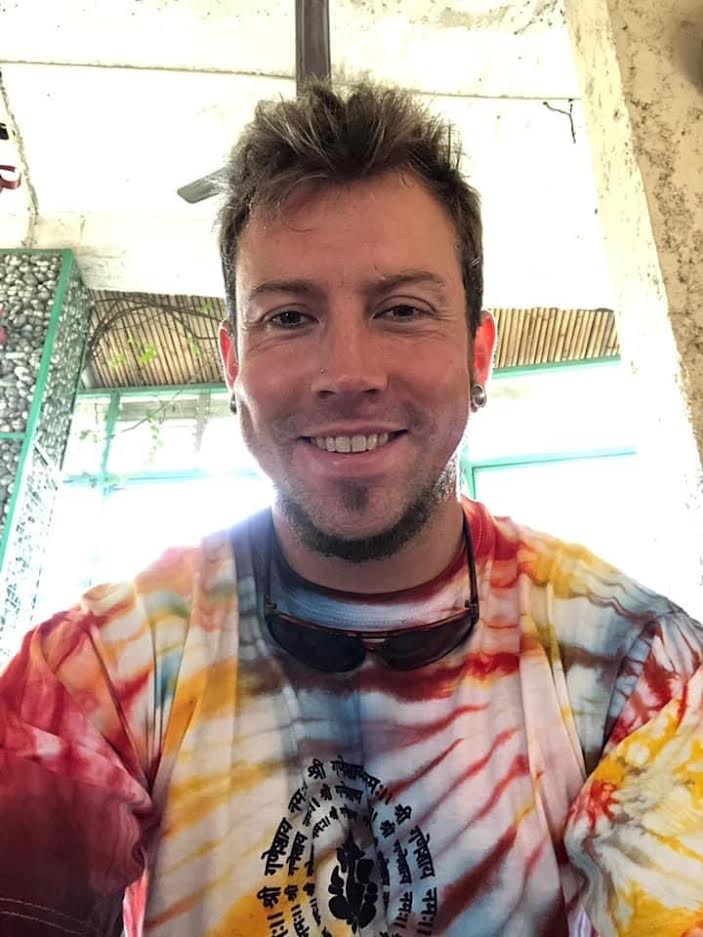 Joshua Bell-Altizer Grant
"…wake up and move forward consciously. Not doing everything perfectly, and not thinking you ever could. But doing things consciously and with intention. Intention is sacred, because energy follows thought."
Joshua William Bell-Altizer 1987 – 2020
Joshua is remembered as a passionate human who loved intensely and cared deeply. His inner beauty and strength shone. His big smile, sense of humour, and giggle could illuminate a room.
In August 2019, he completed the Salt Spring Centre of Yoga's 200 Hour Teacher Training. Later that year, he travelled India to study and volunteer at the orphanage Babaji founded, Sri Ram Ashram. He continued to develop his practice at 7 Chakras Yoga School in Rishikesh.
In January 2020, he started teaching yoga to men at the Comox Valley Recovery Centre where he himself had received treatment. He came full circle. His intention was to keep studying, traveling, writing, and teaching. His dream was to become a healer and share his gifts with others.
Sadly, Josh had an undiagnosed heart issue and died of a heart attack as he slept, at the age of 32. Although his dream was cut short, we are proud to keep it alive through opportunities for other aspiring teachers to explore their own yoga journey at the Salt Spring Centre of Yoga's Teacher Training Programs.
We are grateful to his friends, teachers and donors for this generous gift.
How Grants are awarded
Eligible applicants may qualify for up to $1000.
The amount of funding is based on Grant donations received.
Funds are dispersed on a first qualified, first served basis.
Who Can Apply
The intention of this bursary is to support those seeking to enhance the depth and breath of a classical Yoga practice. If you have a deep desire to share the teachings of Yoga with others, whether as a Yoga Teacher or by example, you are encouraged to apply. The grant is based on merit. It is open to individuals who:
Desire to share the teachings as a qualified Yoga teacher
Volunteer within their community
Have a regular Yoga practice
Need financial assistance with Tuition to attend this program
How to Apply
Complete a Yoga Teacher Training Application.
Indicate on your application you are applying for funds.
Complete the Grant Application.
Please complete and submit the Application as soon as possible. Funds are granted on a first-qualified, first-served basis.
Please note: we will not review any Grant applications without a Yoga Teacher Training Application.