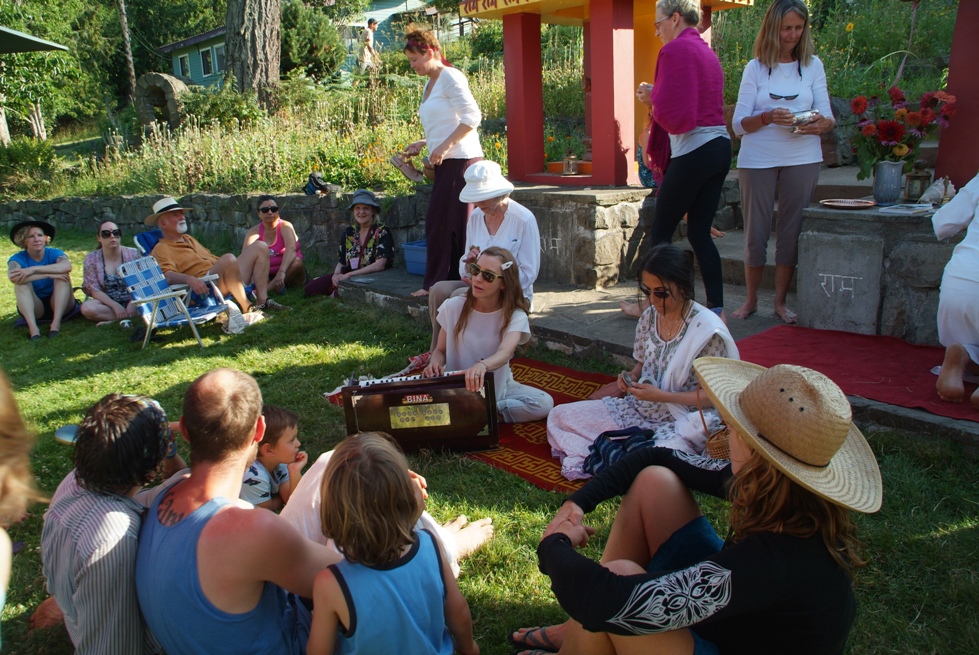 The family friendly yoga retreat you've been waiting for July 29 – August 1.
Come re-ignite the spark for 4 days at the magical Salt Spring Centre of Yoga.
Come and connect with new and old friends surrounded by nature, a supportive community and deeply nourishing lacto-vegetarian meals. We have an extensive children's program so everyone can reflect and renew through the timeless practices of yoga.
Our experienced and knowledgeable elders and teachers provide connection and instruction across all 8 limbs of yoga including purifying cleansing practices, breathwork, meditation, philosophy, and of course movement and posture classes.
You can sing, chant, and participate in ceremony. You can rest, play, and go for forest walks. It's up to you!
Either way, you can be assured that your time will be rich with practice and connection.
Friday, July 29 -Monday, August 1, 2022.
Register early to avoid disappointment! Spaces are limited. We require all attendees to pre-register online.
"I'm growing into being a better person when I confront change in healthy ways, and even welcome it into my life. The embodiment of change helps me to illuminate my shadow sides and thrive rather than just survive."
Actual Schedule to be confirmed