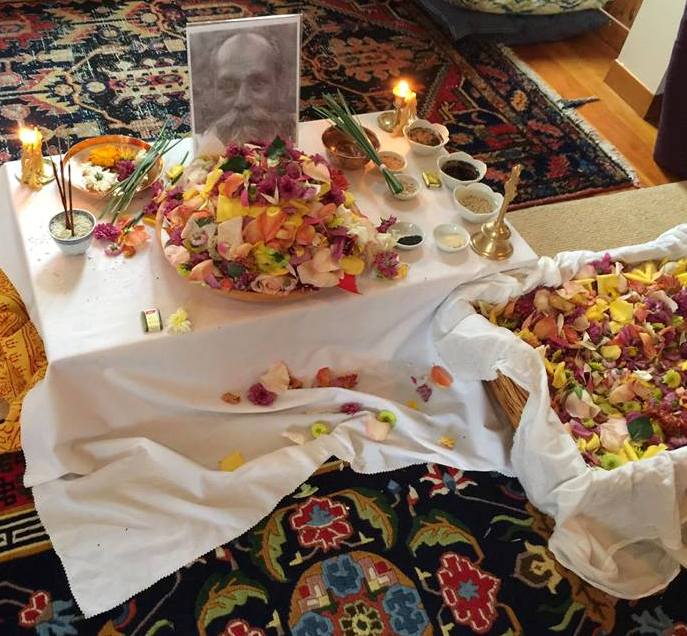 Temples and Ceremonies at the Salt Spring Centre
Around the grounds at the Salt Spring Centre of Yoga, you will find some beautiful temples and ceremony sites. The Centre offers the opportunity to regularly observe ritual and ceremony as taught by our teacher, Baba Hari Dass (Babaji). Many of the rituals observed at the Centre stem from Hindu roots, which was the major religion in the Northern region of India where Babaji was raised.
Babaji did not expect anybody to follow any particular religion or spiritual path. So, though the Centre is not a religious institution, an affinity and devotion for the traditional rituals that Babaji shared from his background and experiences remain.
"Yoga is not a religion. Anyone can practice yoga, all religions, and no religion."
Rituals and Ceremonies can be rich ways to connect to the Divine and to celebrate various aspects of divinity or even Self. They can invoke a devotional element of practice which speaks to some yogis or practitioners, sometimes referred to as "bhakti yoga." This devotional yoga is also expressed through devotional singing and chanting (kirtan) and prayers (mantra).
You are more than welcome to join in these practices with us as well. We would love to have you!
You are also welcome to come and walk the land, visit our temples, or participate in any one of our outdoor rituals or ceremonies. Click here to view our Events Calendar.
Currently, indoor rituals and ceremonies remain closed to the public due to public health mandates. When the weather warms, we will bring these practices back outside so many more can participate.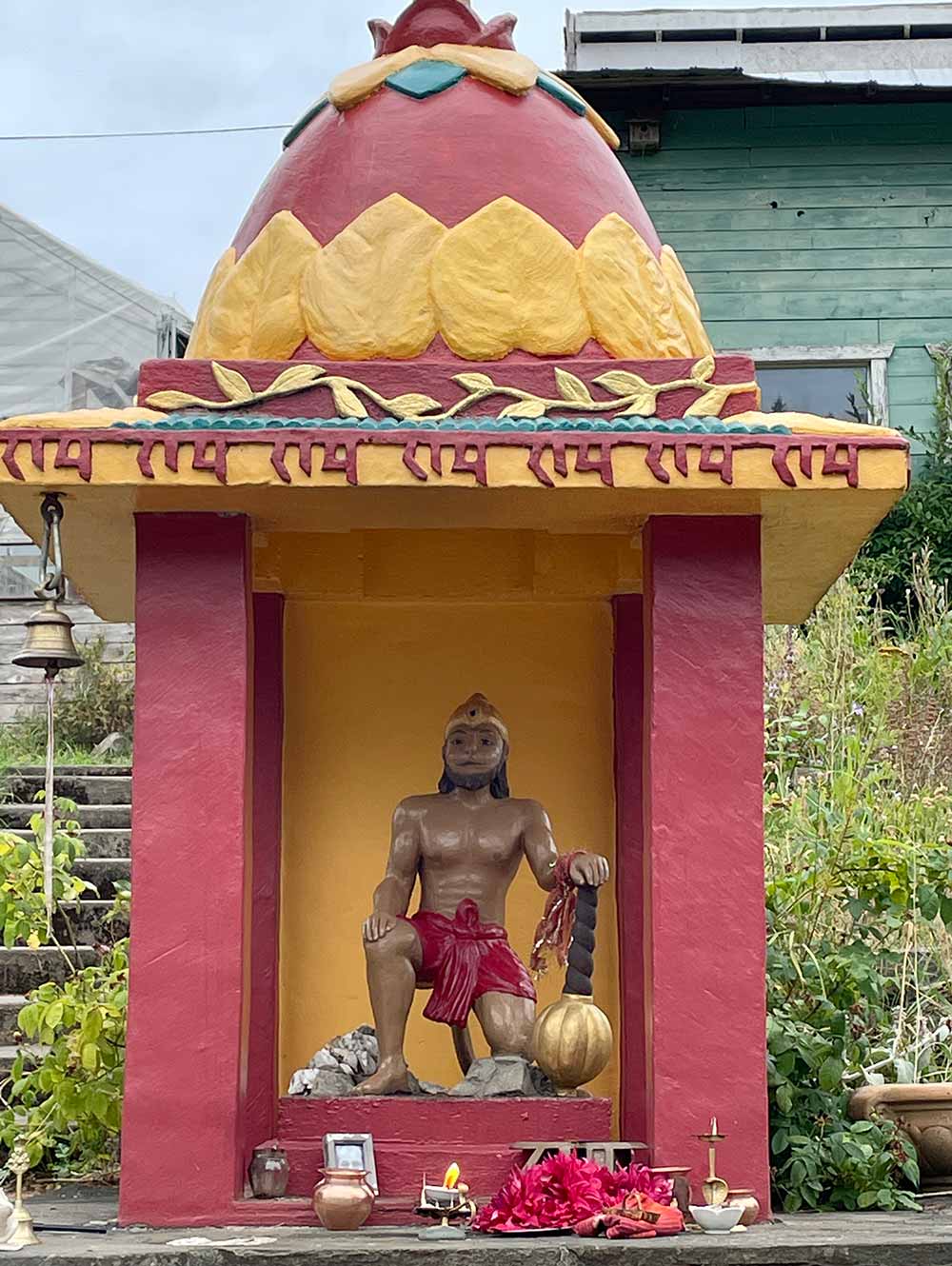 The Hanuman Temple
Hanuman is the symbol of devotion and selfless service. Babaji oversaw the sculpting of the Hanuman statue (murti), and he and a dedicated crew of volunteers built up the temple and the rock walls surrounding the area. Hanuman was installed by Babaji at the end of that year's Annual Retreat.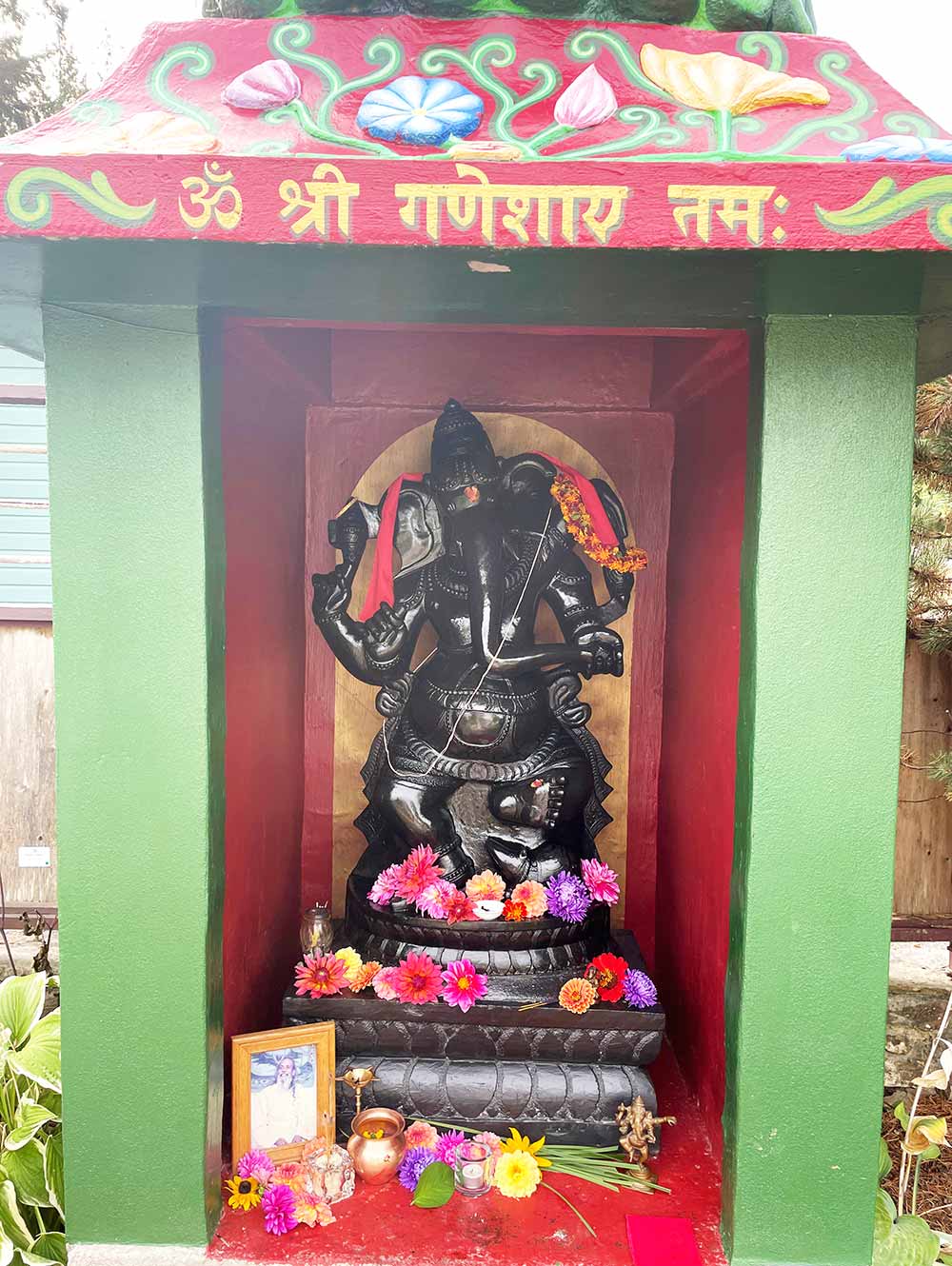 The Ganesh Temple
Ganesh is the remover of obstacles, and granter of success, prosperity and protection. The Ganesh temple is located beside the mountain fountain (Vindyachal). A devotee of Babaji gifted him the Ganesh statue (murti) for the Centre. A temple was built and he was installed with Babaji's guidance.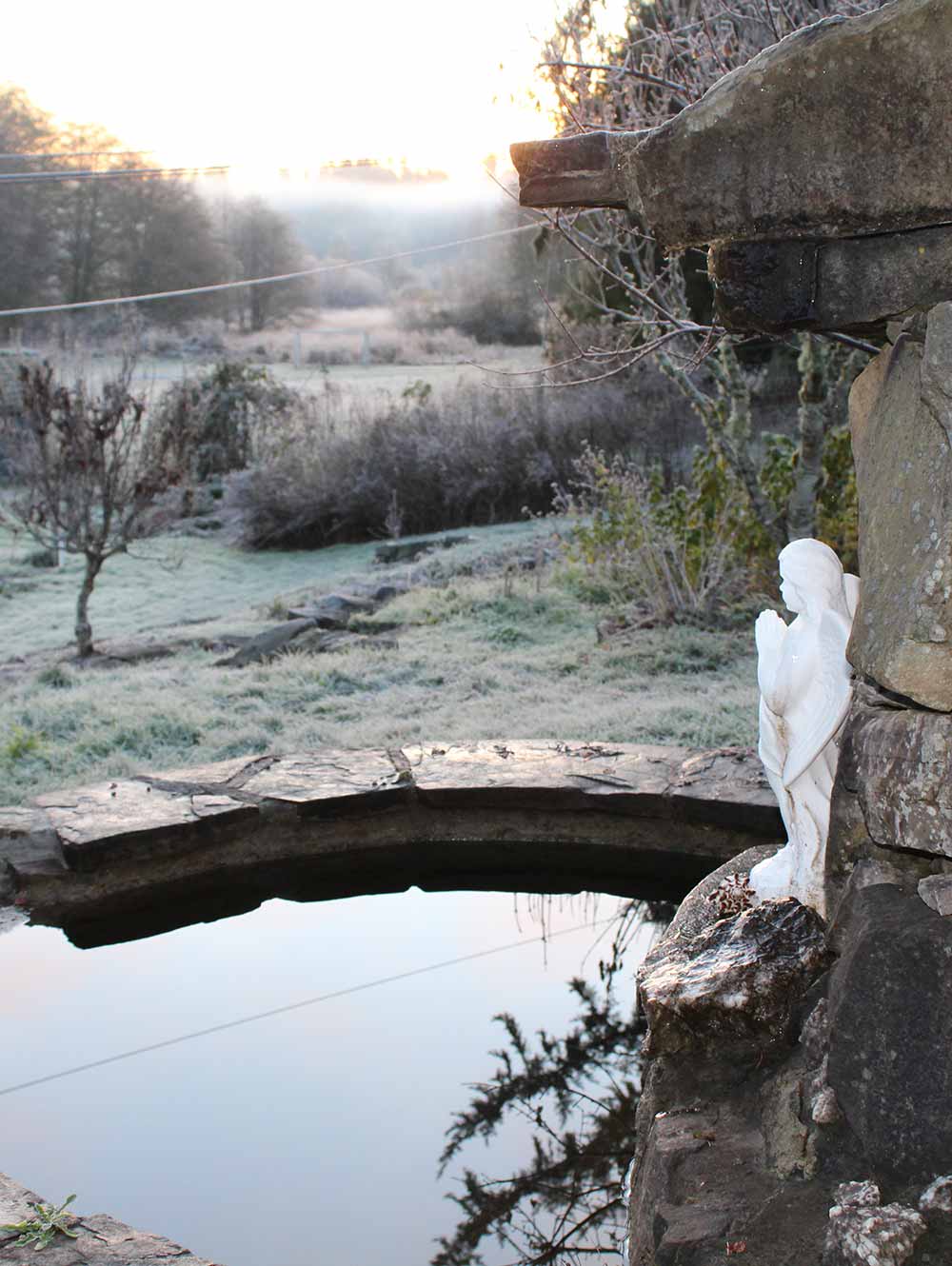 The Holy Mother
In the Garden Temple area there are 2 representations of Mother Mary; the beautiful Madonna by the orchard, and the Little Mother Shrine below the fountain. For us, they also represent the Divine Mother in all cultures, religions, and in all her forms.
ĀRATI
A ritual of worship in which the light of a lamp is offered to Deities, along with mantras, prayers, and songs.
Tuesdays: Hanumān Temple
Wednesdays: Ganeśh Temple
Thursdays: The Holy Mother Temple
YAJÑA
Monthly | either on or just before the full moon
A traditional ritual that includes prayer, chanting, ritual offerings, breathwork (prāṇāyāma), and meditation. At its heart are 108 offerings made with 108 repetitions of a mantra chanted in unison. In so doing, participants symbolically relinquish all that binds us to egotism, selfishness, and suffering, and likewise reaffirm their connection to a larger sense of wholeness.
GANEŚH PŪJĀ
A monthly ritual worship performed on the fourth day after the new moon, or Śhukla Chaturthī, a day that's traditionally sacred to Ganeśh. It includes offerings and prayers to help focus the mind and open the heart.
HANUMĀN PŪJĀ AND CHĀLĪSA PĀTH
A monthly practice performed on the Tuesday before the full moon. It includes a pūjā, or ritual worship, of Hanumān, followed by 11 recitations of the Hanumān Chālīsa, a traditional devotional song in praise of Hanumān, and concludes with ārati.