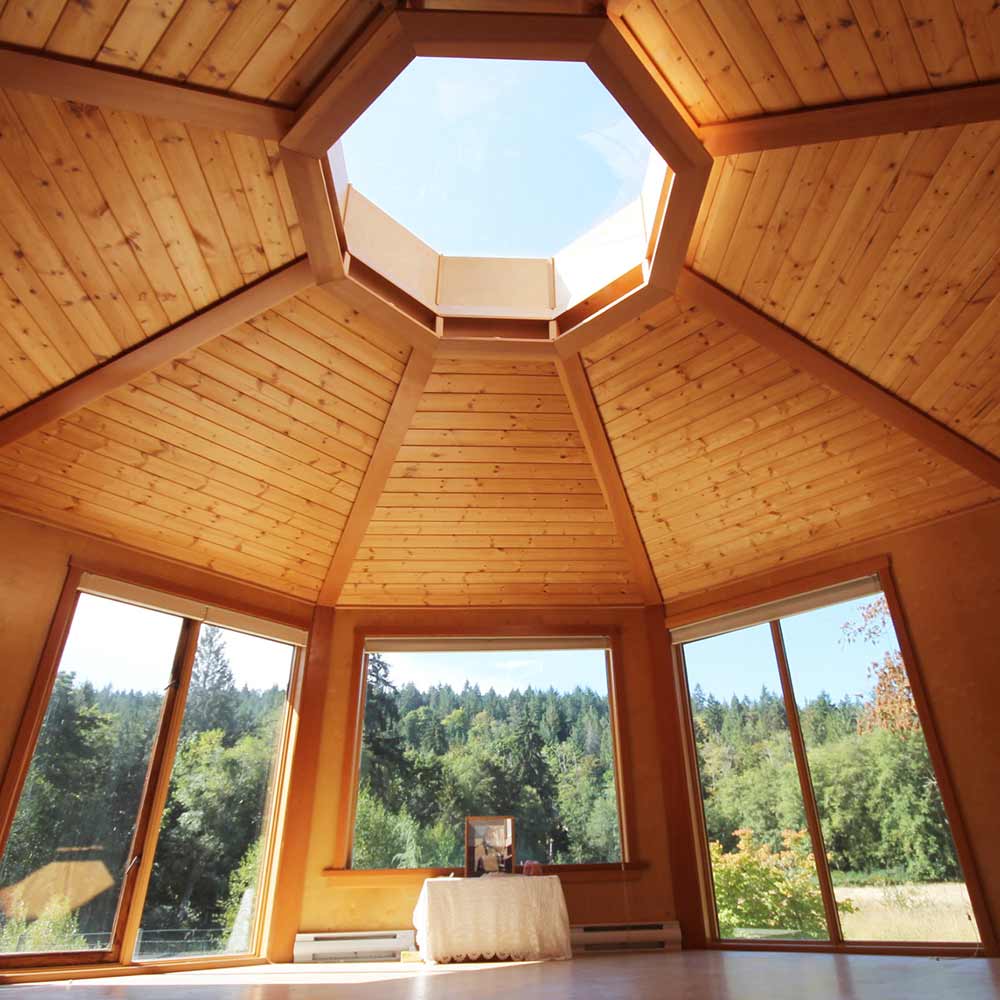 Book your next event at the peaceful Salt Spring Centre of Yoga.
Are you hosting a large one-day yoga workshop? An educational course or conference for just the day or afternoon? Or just a yoga class?
Regardless of what you're hosting, you need a special spot where people are inspired to slow down, connect, and be fully in the moment.
We have a wide variety of charming facilities that can accommodate a wide range of groups and activities and are available for day use or by the hour bookings. Should you need lunch or dinner while you're here, we are able to provide delicious vegetarian meals to compliment your booking.
Day use visitors are welcome and encouraged to explore and take in the 69 acres of beautiful scenery, a 2km hiking trail, and our organic farm and orchard.
At the Centre, we like to say that peace deepens with every visit.
Group Venues and Rates
Are you hosting a large day workshop? An intimate ceremony or celebration? An educational course? Or just a yoga class? Events come in all shapes and sizes. And thankfully, so do our group venues.
Choose from one of the following three options based on your budget and group size: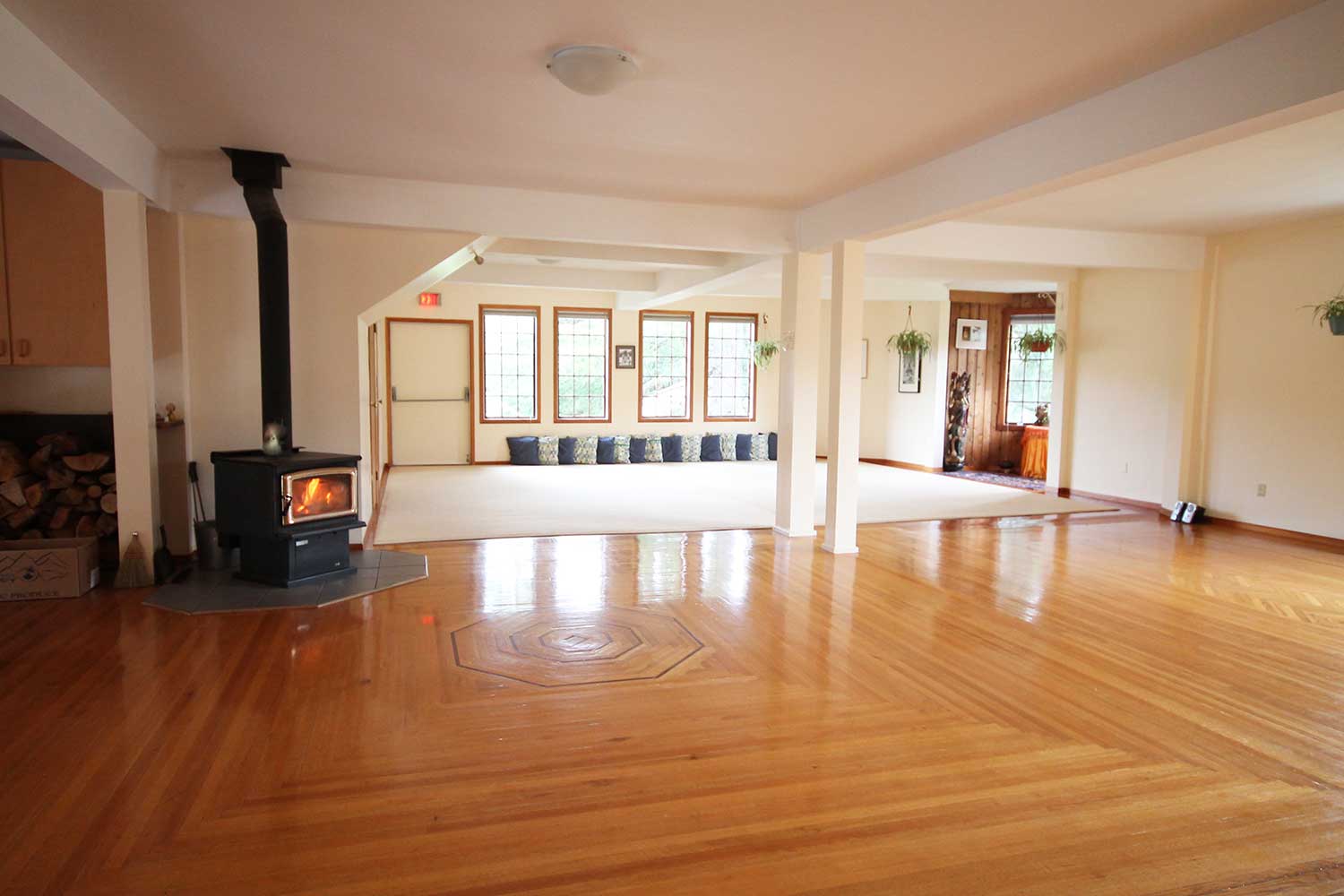 The Satsang Room
The Centre's main heritage house features hardwood floors, stained glass windows and a wood burning stove.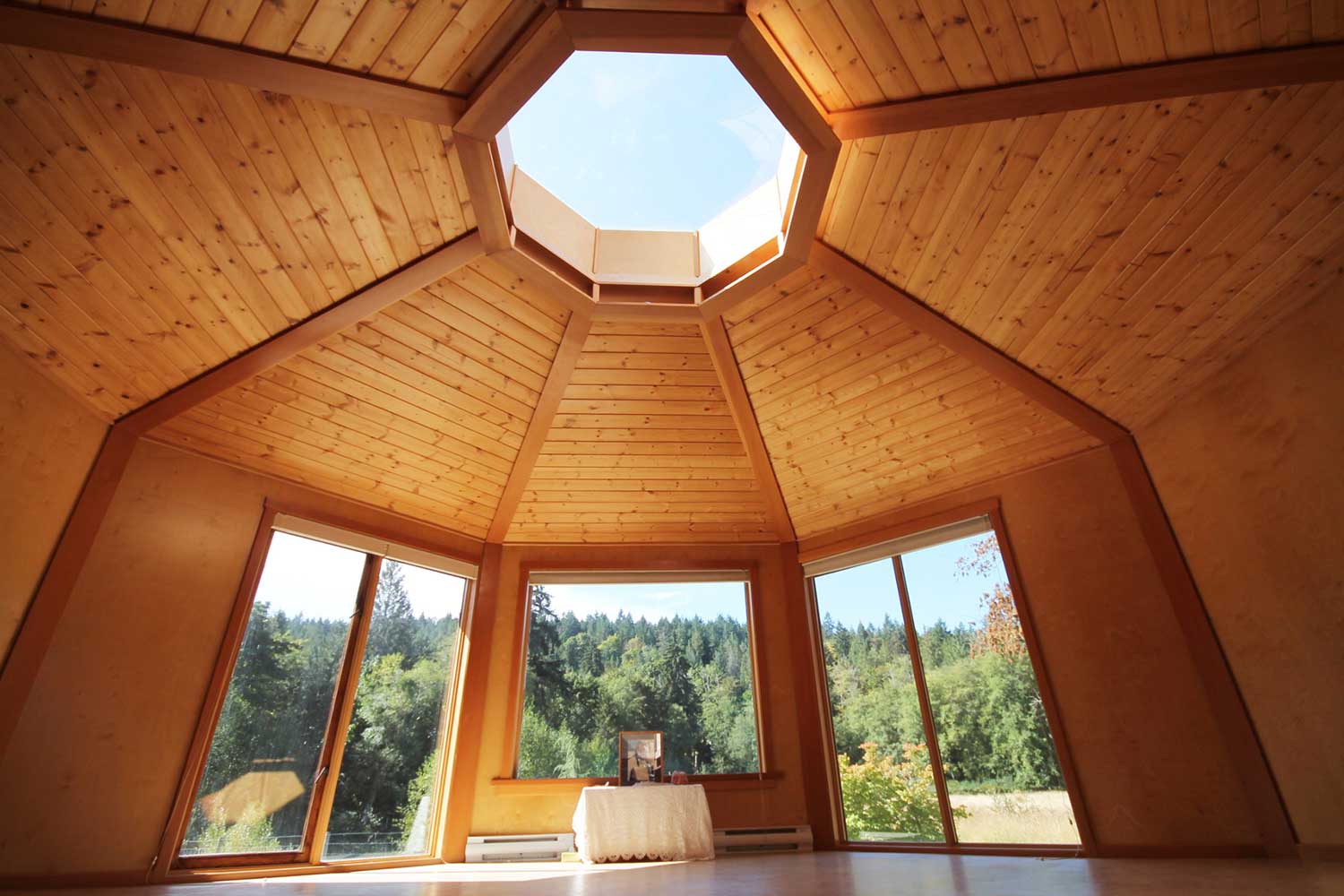 The Yurt
A beautiful and intimate space for filming, personal consultations or private classes.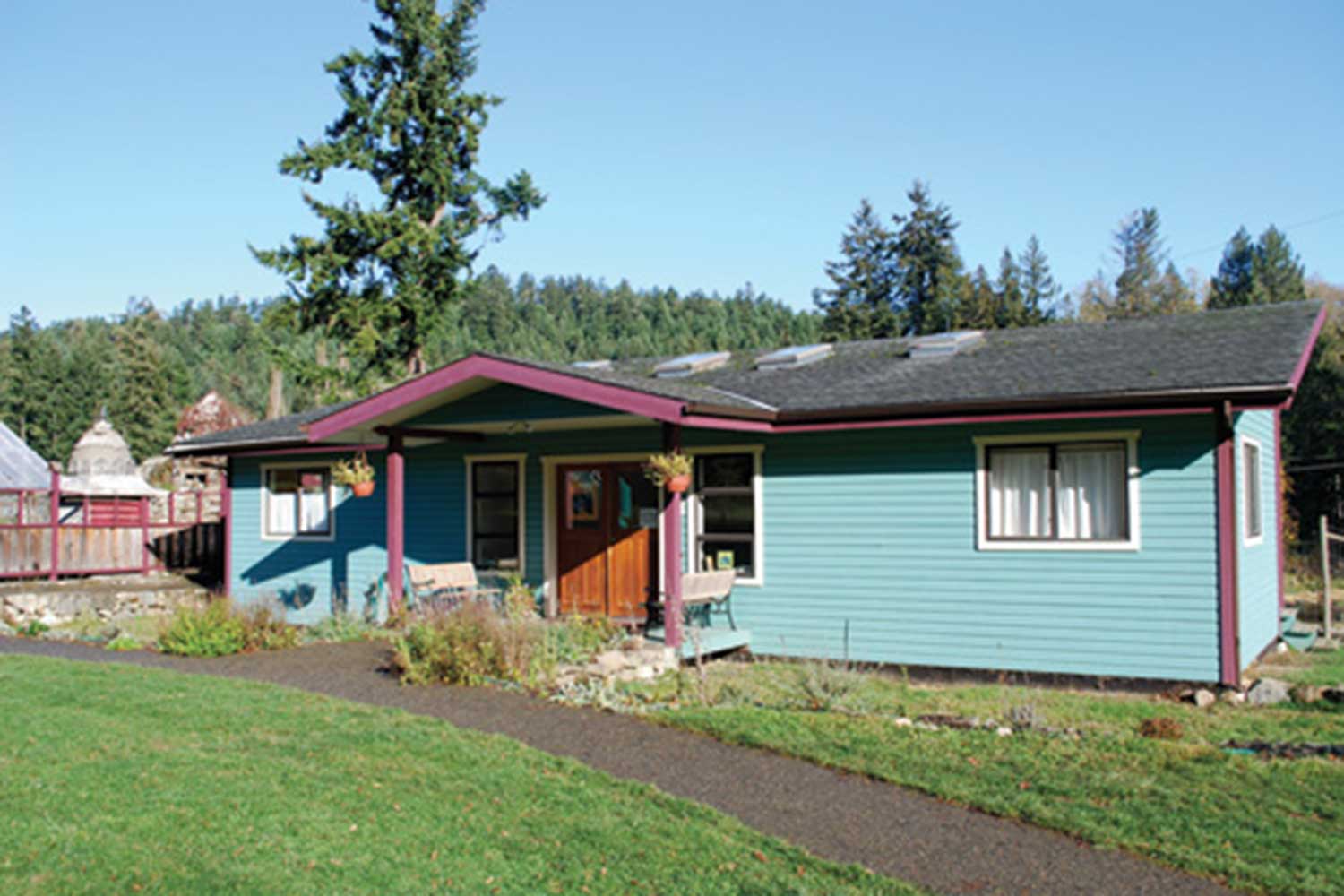 The Garden House
A carpeted, comfortable space for classes, groups, presentations and workshops.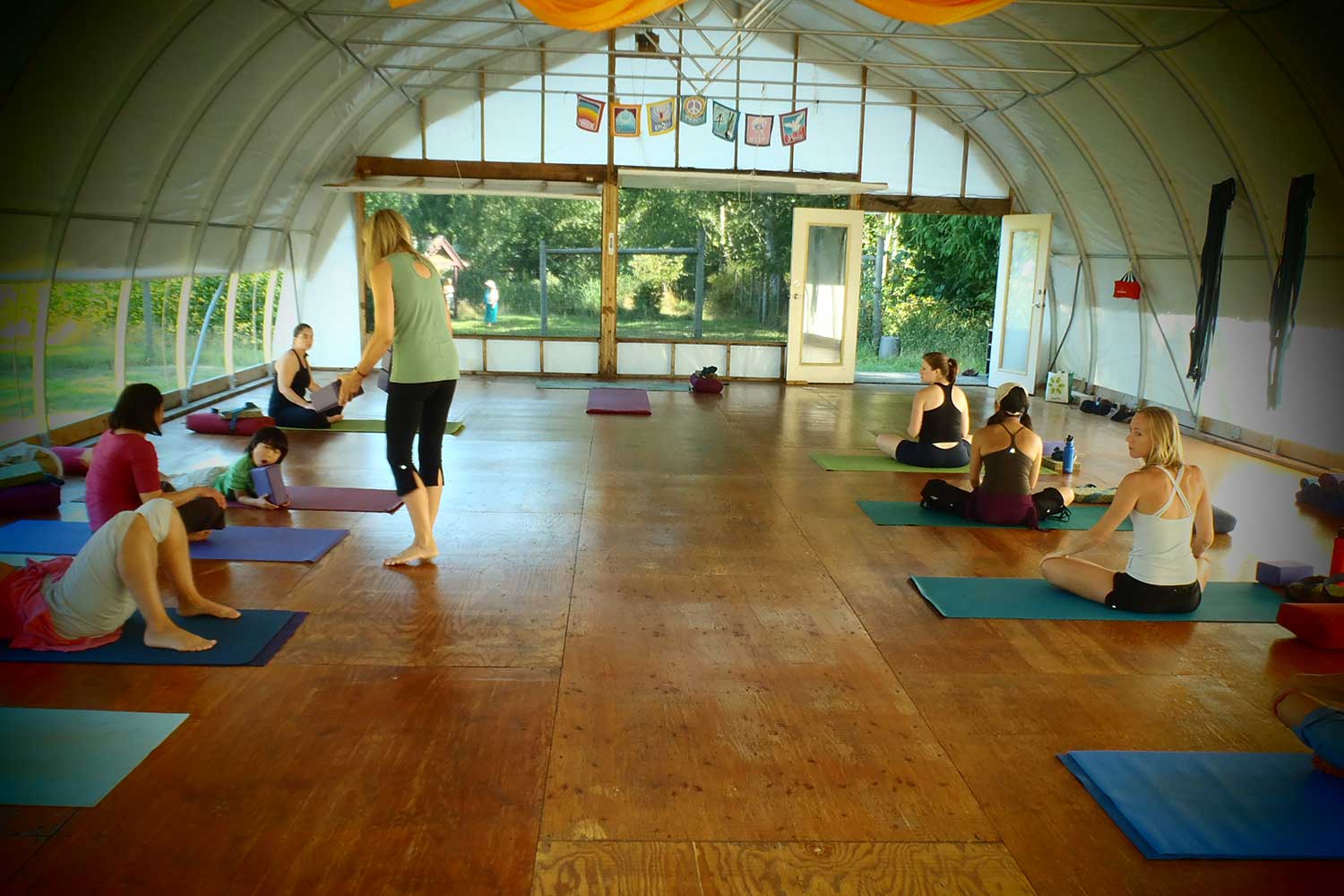 The Pond Dome
A seasonal, light-filled space that brings the outdoors in.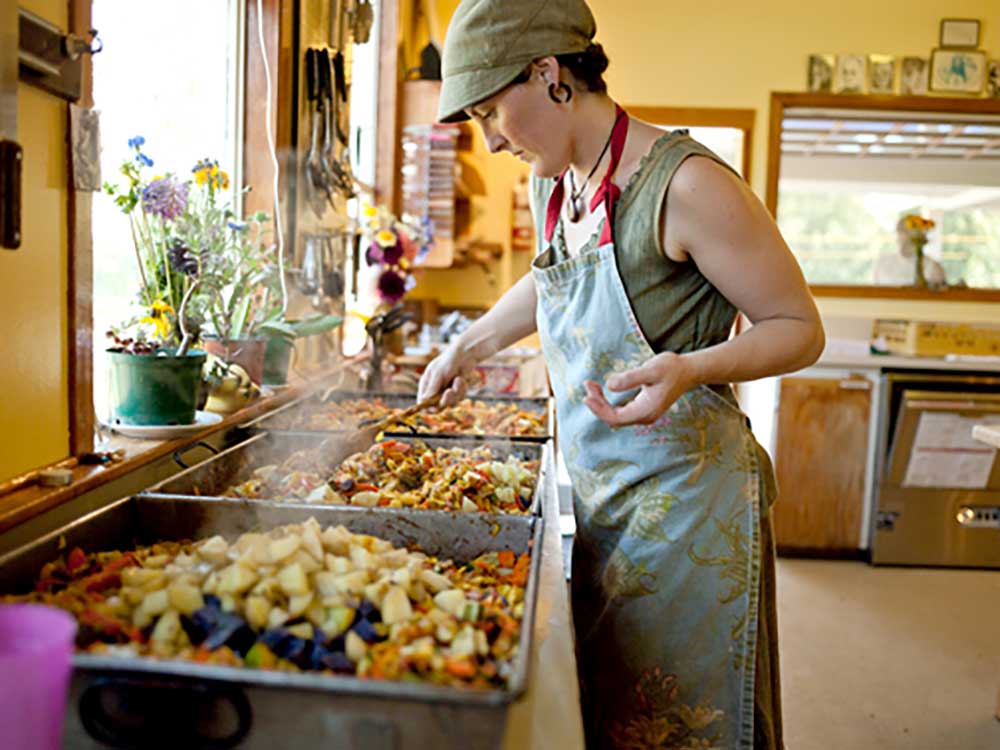 Meal Options
There's nothing participants appreciate quite so much as nutritious and delicious food served with love.
If there's one thing our guests always comment on it's the wonderful food — much of which is sourced directly from our own organic farm.
All our meals are high quality lacto-vegetarian, fresh and lovingly prepared by our karma yogis. The Centre can also provide dairy-free, gluten free and vegan options upon request.
Add a meal to your rental for an additional charge per person.
Breakfast: $15
Lunch: $23
Dinner: $25
"Thanks again for providing a reasonably priced, relaxing and serene place for our group to have a retreat. The food was fantastic and the staff and volunteers were friendly and helpful."
~ Salt Spring Community Services Society
"*" indicates required fields