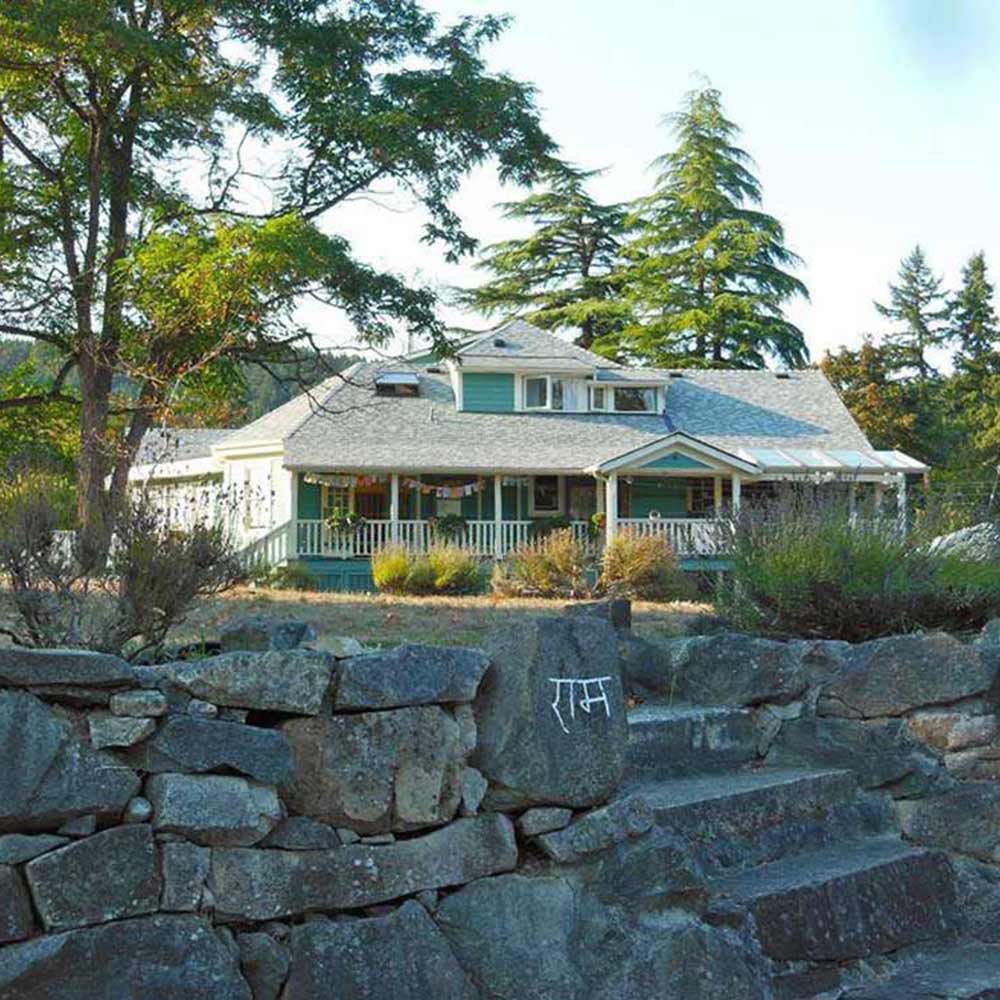 A perfect and peaceful place to host any event or retreat.
Are you hosting a yoga teacher training immersion program? An intimate wellness retreat? An educational course or conference for just the day or the afternoon?
If you're looking for a truly special place to host your next event, look no further. The Salt Spring Island Yoga Centre is an inspired space for people to slow down, connect, and focus on whatever learning or opportunity is at hand.
Since its inception in 1981, the Centre of Yoga has hosted a wide variety of workshops, events, and retreats from Thai massage to yoga teacher training and holistic and fitness retreats, fiddle camps, theatrical events and concerts.
Offering a turn of the century program house and a range of charming accommodations, group venues and amenities – the Salt Spring Centre of Yoga can accommodate groups of all shapes and sizes and budgetary ranges.
In addition to the beautiful landscape and facilities, we provide delicious meals sourced from our organic farm and garden, along with a host of other features which make our Centre unique to other places.
Learn more about what makes the Centre the perfect place to book for your next workshop, event or retreat. 
Host a Workshop or Day Event
Why the Salt Spring Centre of Yoga?