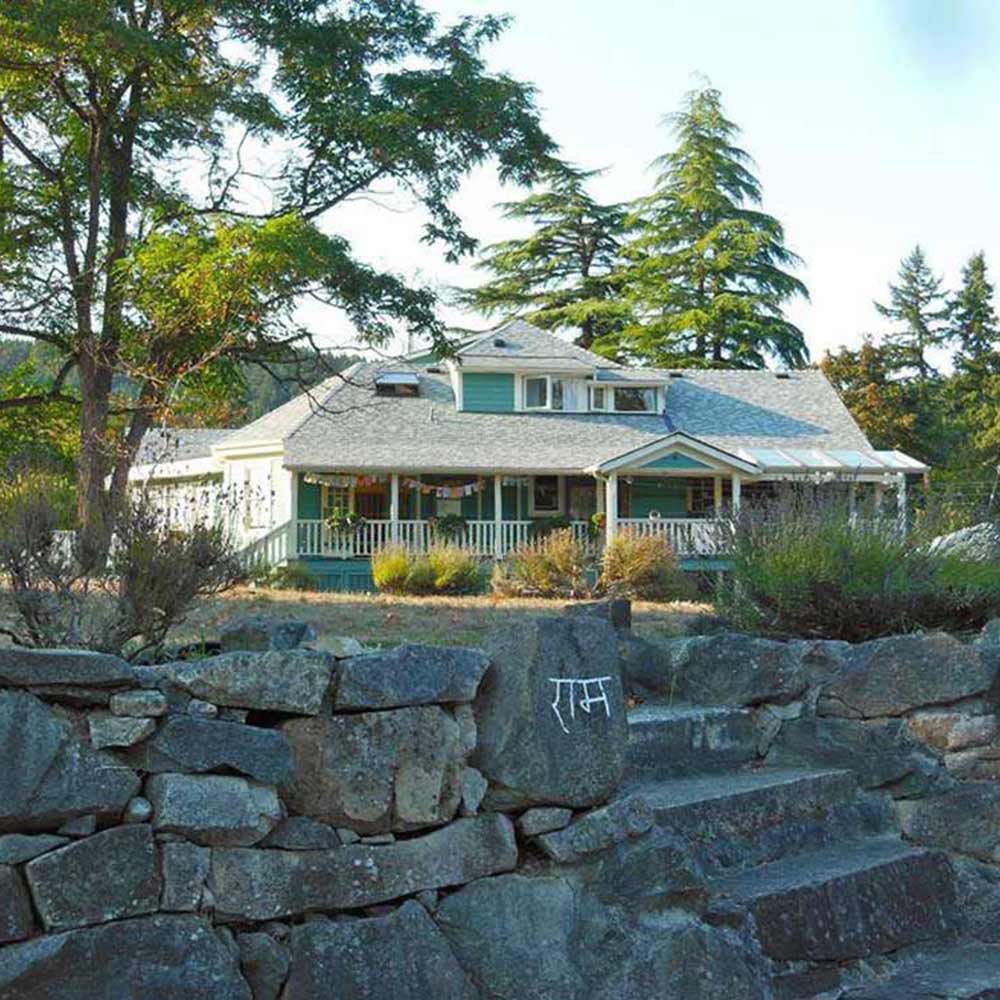 A perfect and peaceful place to host any event or retreat.
Are you hosting a yoga teacher training immersion program? An intimate wellness retreat? An educational course or conference for just the day or the afternoon?
If you're looking for a truly special place to host your next event, look no further. The Salt Spring Island Yoga Centre is an inspired space for people to slow down, connect, and focus on whatever learning or opportunity is at hand.
Since its inception in 1981, the Centre of Yoga has hosted a wide variety of workshops, events, and retreats from Thai massage to yoga teacher training and holistic and fitness retreats, fiddle camps, theatrical events and concerts.
Offering a turn of the century program house and a range of charming accommodations, group venues and amenities – the Salt Spring Centre of Yoga can accommodate groups of all shapes and sizes and budgetary ranges.
In addition to the beautiful landscape and facilities, we can provide delicious lacto-vegetarian meals on select retreat weekends, along with a host of other features which make our Centre unique.
Learn more about what makes the Centre the perfect place to book for your next workshop, event or retreat. 
Host a Workshop or Day Event
"The minute I stepped foot onto the Centre property I felt in my whole body that this space was different."
Why Host Your Retreat at the Centre?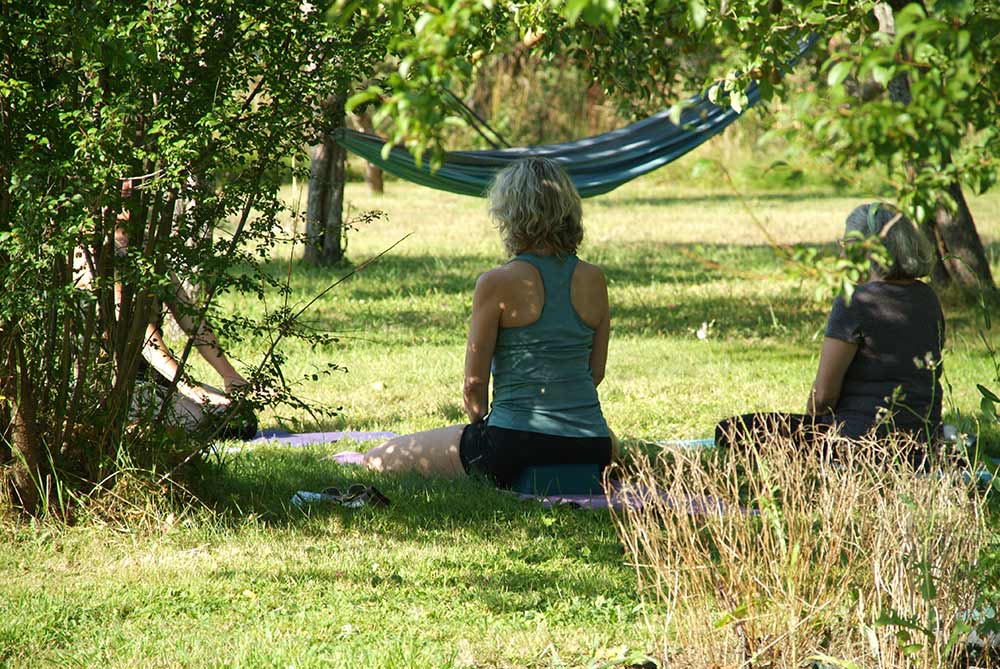 A serene environment like no other.
Guests often say they've never been anywhere quite like the Salt Spring Yoga Centre.
Mix together 69 acres of west coast ecology, 2km of hiking trails, a beautiful creek, an orchard full of apple, pear, and cherry trees, outdoor temples for meditation and contemplation, and a wood burning sauna — and you've got a pretty unique place.
Be it the ecological diversity, or the rich history of stories about how the land has played a pivotal part in countless people's journeys over the years, people always feel they've arrived somewhere truly special.
Regardless of why you're here, or how long you're visiting for, we want you to leave inspired and with a deepened sense of peace.
"The love and energy inherent in every particle and person at this beautiful Centre."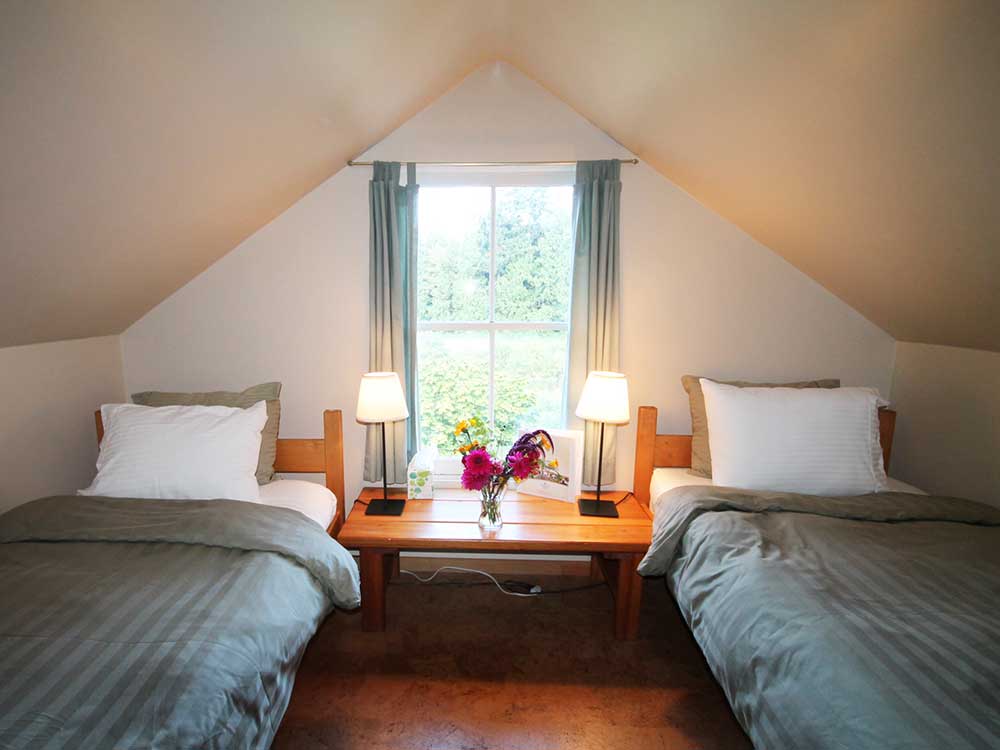 Venues and accommodations in all shapes and sizes.
Are you hosting a large yoga teacher training? An afternoon workshop? An intimate wellness retreat? An educational course?
Events come in all shapes and sizes. And thankfully, so do our venues and accommodations.
When it comes to accommodations, we have a host of simple, comfortable shared rooms with access to shared washrooms. But there are also a limited number of private rooms for those who prefer to spend a little more and have their own space.
Oh, and there's a large campground — with access to hot showers and outhouses — for people who are looking to save a little on their accommodation in the warmer months.
"Our camp was a great success again, with more and more participants wanting to attend each year."
~ Participant, Seven Stars Tai Chi Club,Westmont, QC