At the Salt Spring Centre of Yoga we're proud to say we have a 15+ member multi-generational faculty with many decades of combined experience.
Each of our faculty are experts in their respective fields who draw on years of study and practice.
Pranayama and Meditation Instructors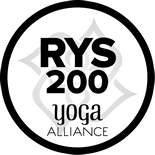 More Student Feedback
See more Salt Spring Centre of Yoga YTT-200 graduate reviews on the Yoga Alliance website.