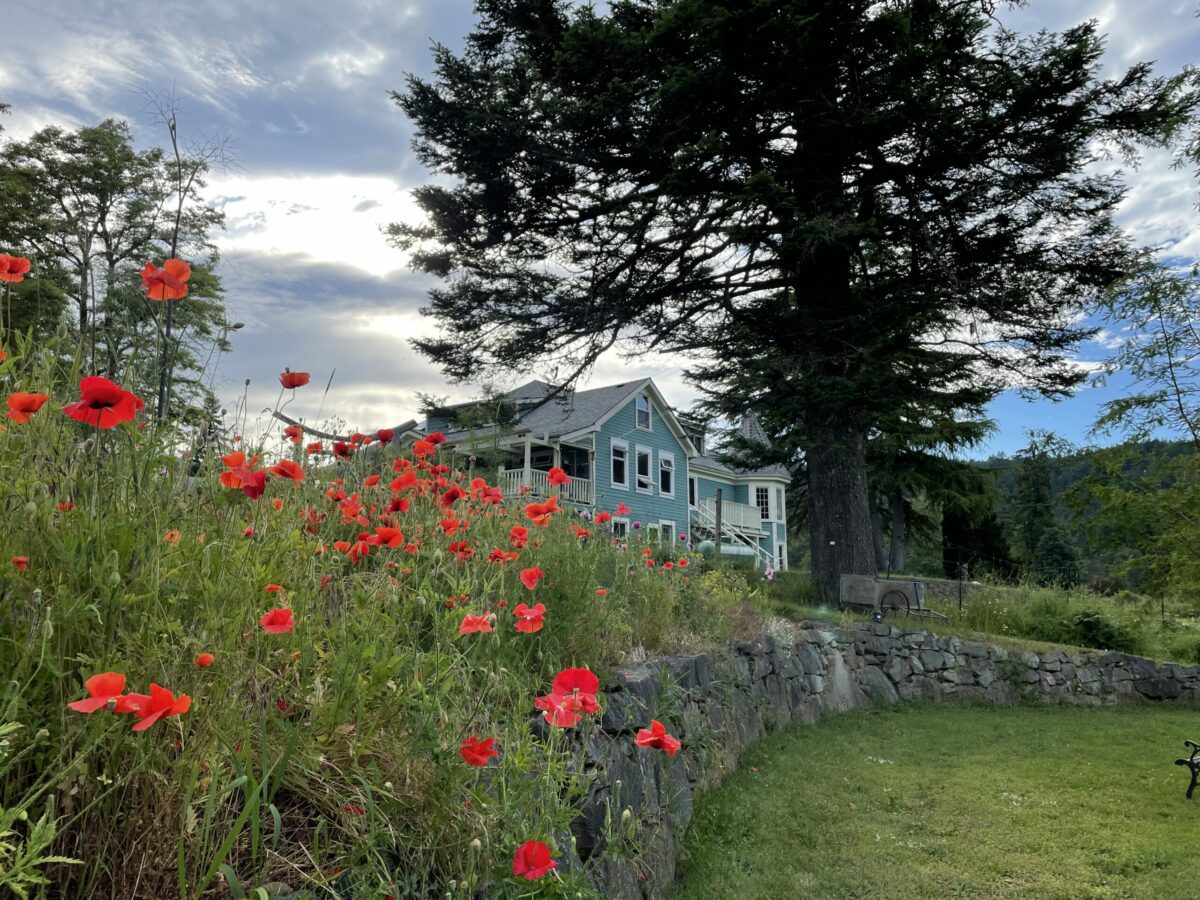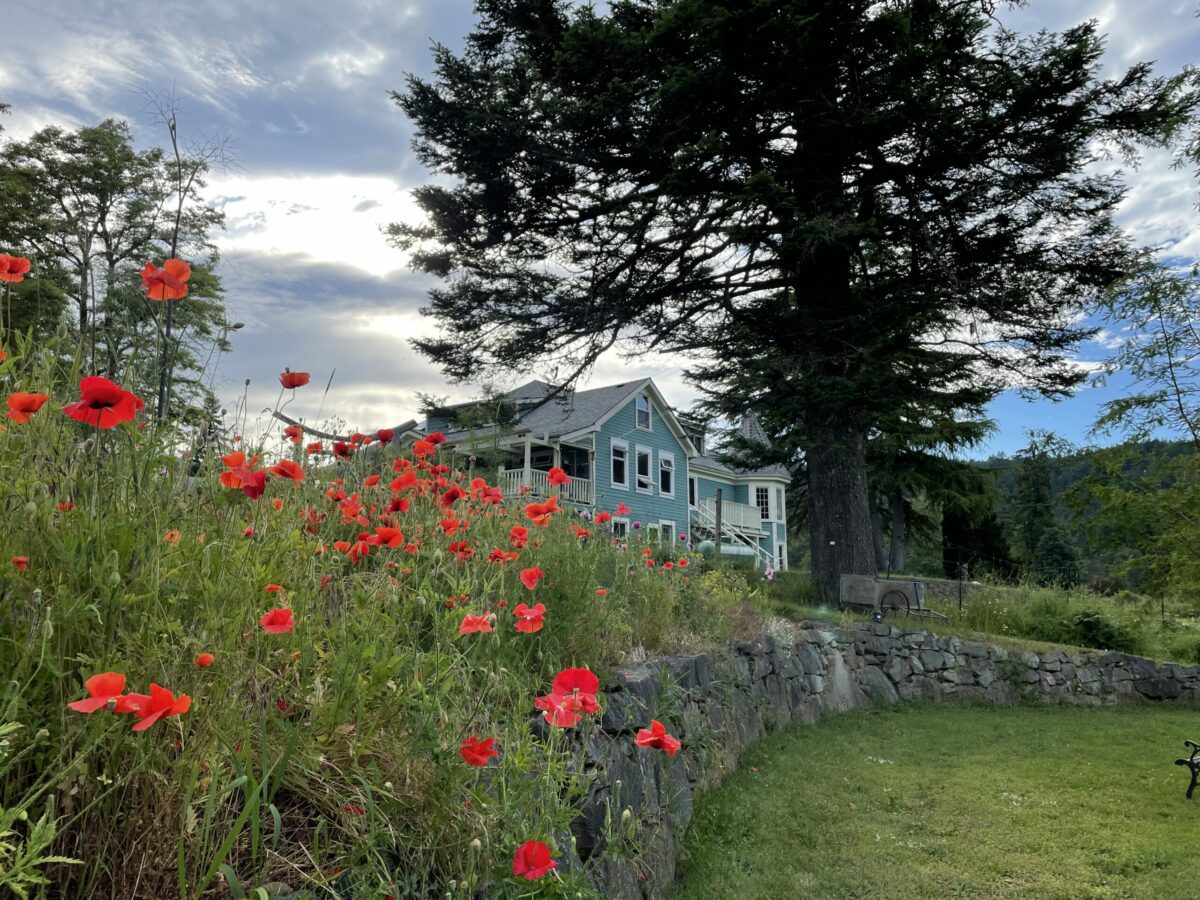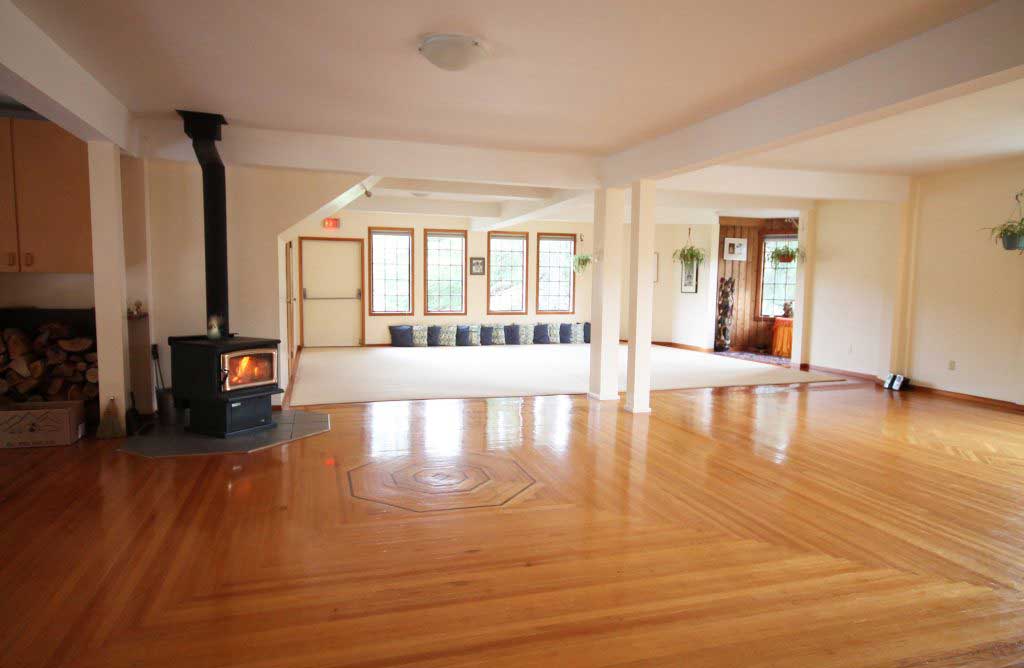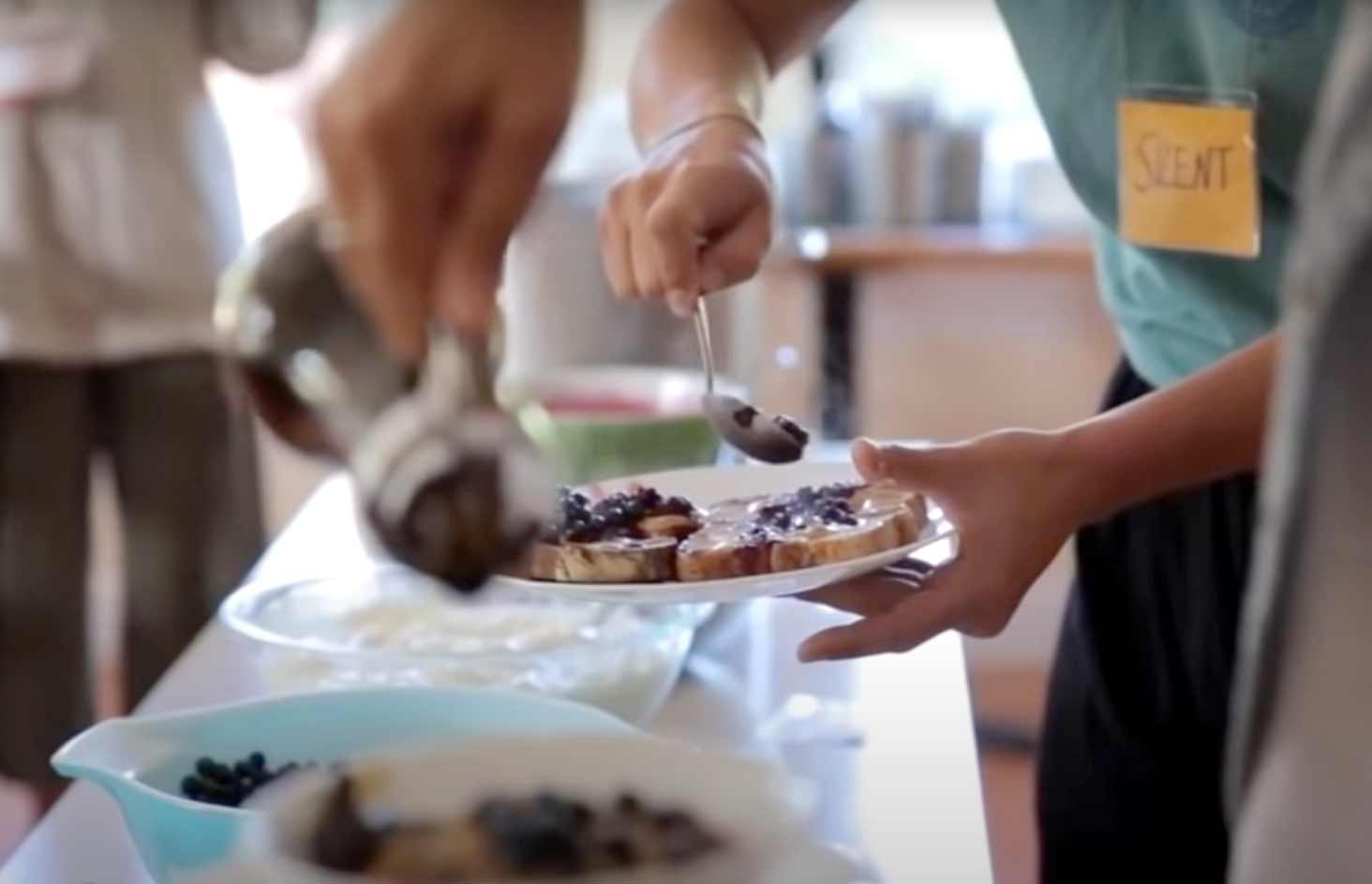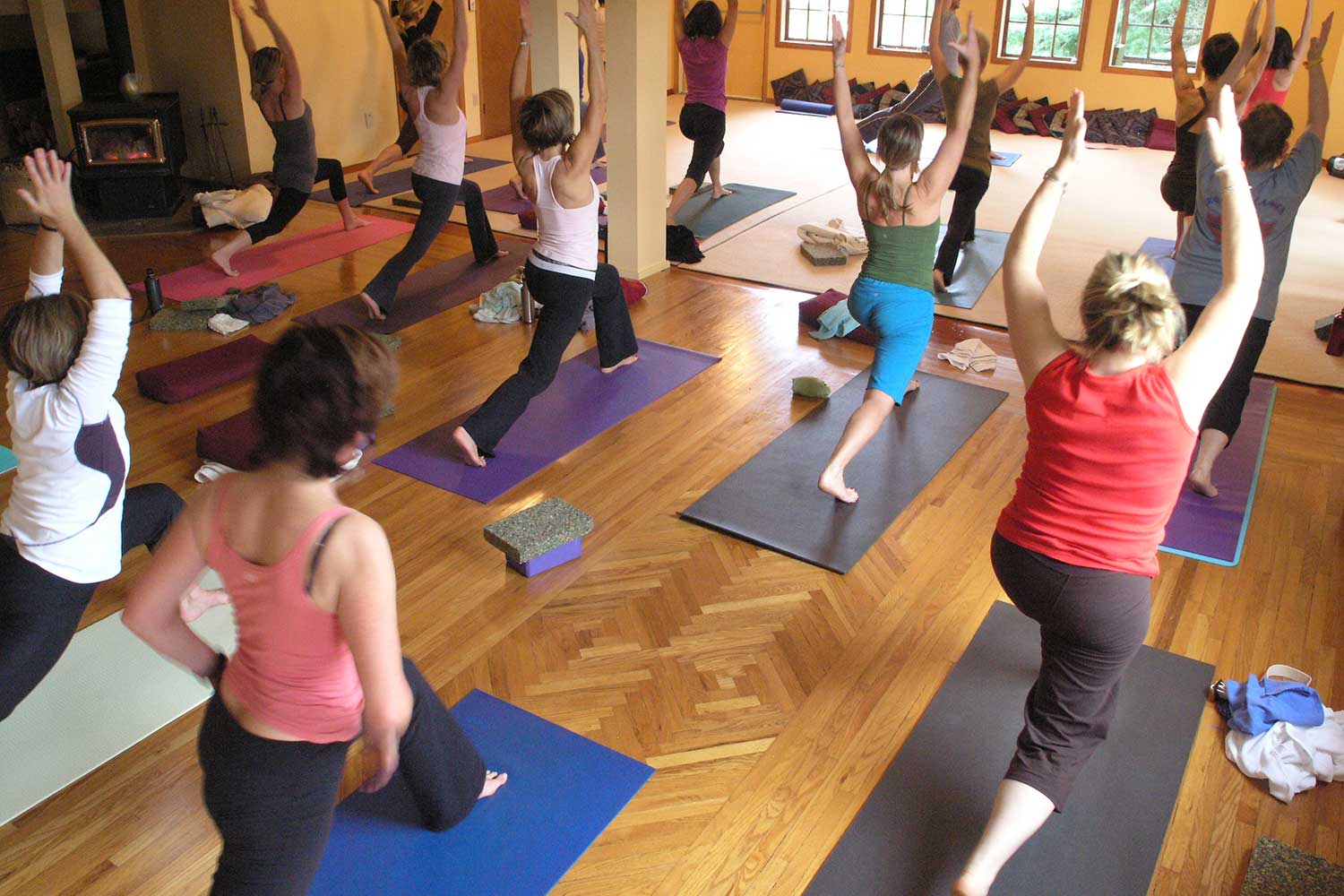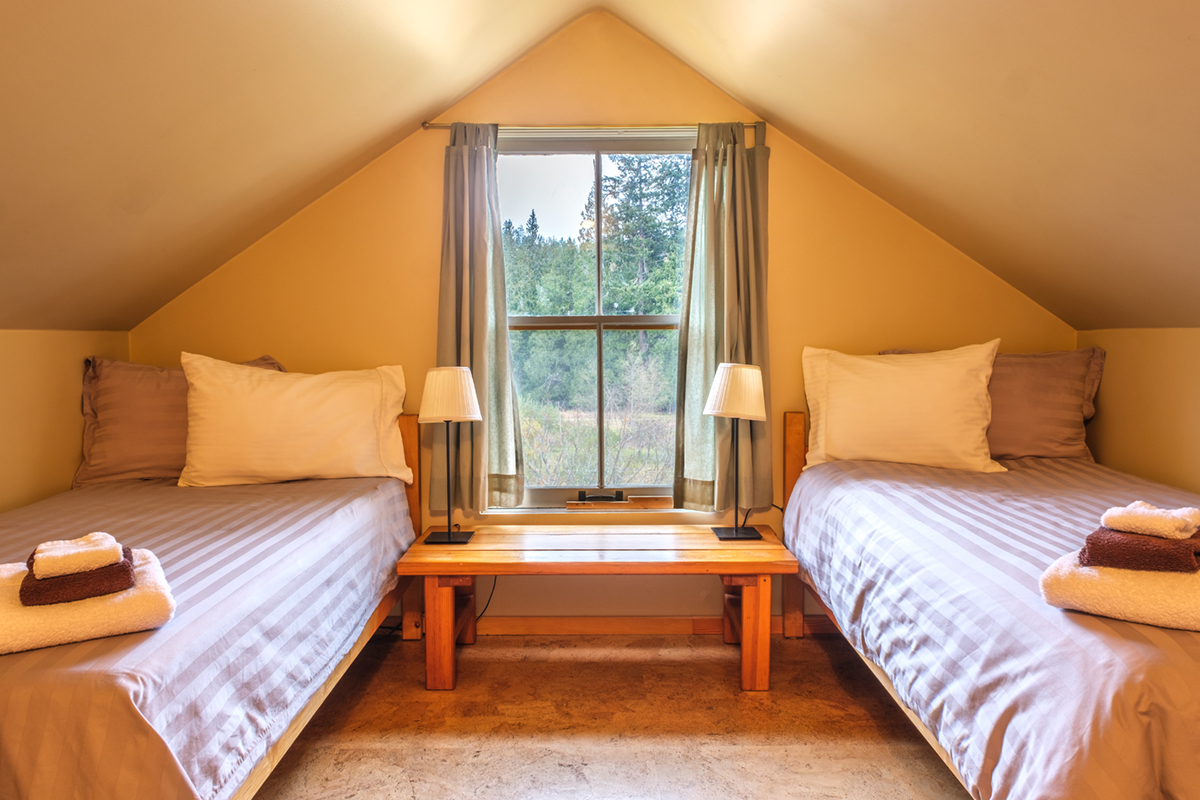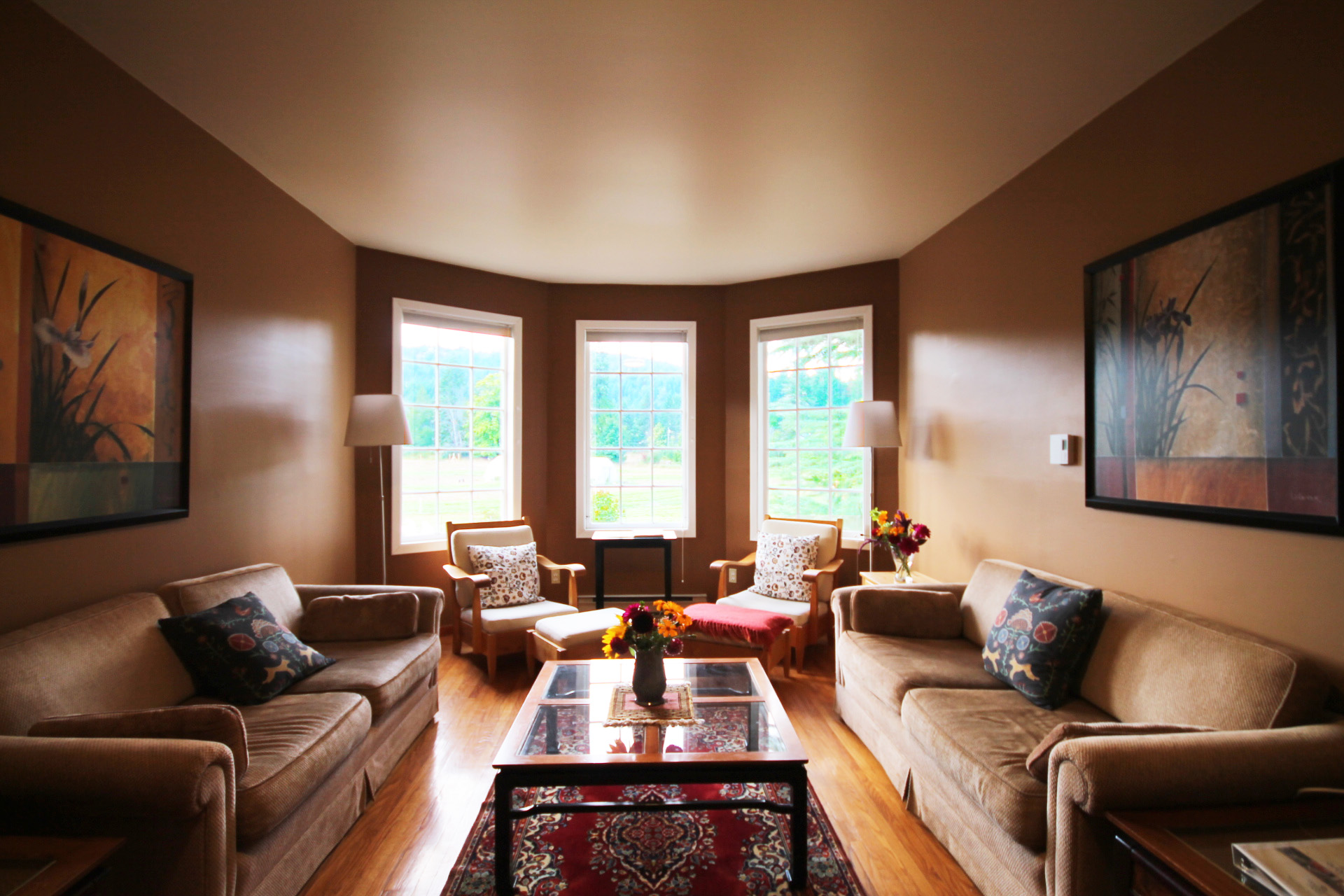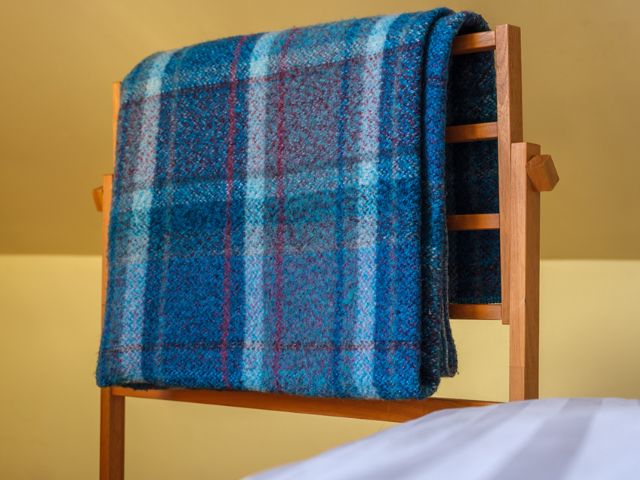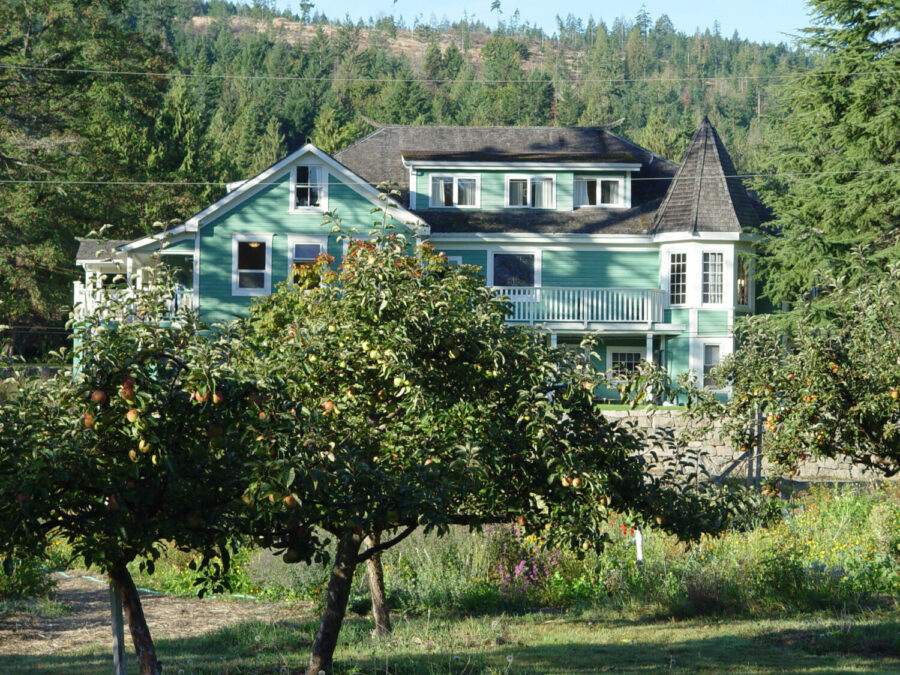 You and your guests will love your stay in our peaceful retreat venue.
The Salt Spring Centre of Yoga's Program House is the hub of Centre life and the primary facility for many of our popular programs and rentals.
This renovated heritage house features quaint guest rooms, a beautifully-appointed library, a stunning 1,290 sq ft hardwood yoga space with wood stove, dining facilities and a tea bar.
You just might find that it is the perfect space to host your retreat!
Included
Free wifi*
Props are available to use (mats, blankets, cushions, blocks, etc)
Firewood for Satsang Room wood stove during yoga classes
Use of the Centre library (subject to availability)
Tea bar access for guests
*Wired ethernet internet connection available for host use in Satsang Room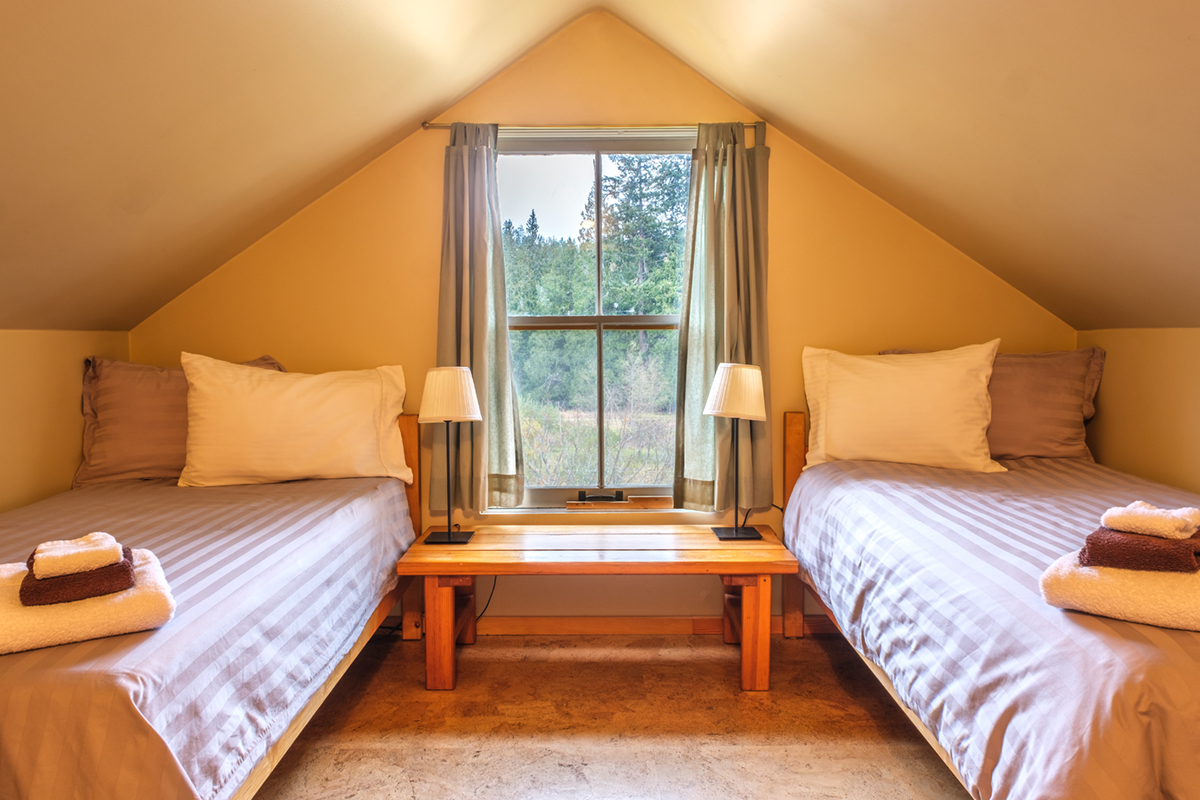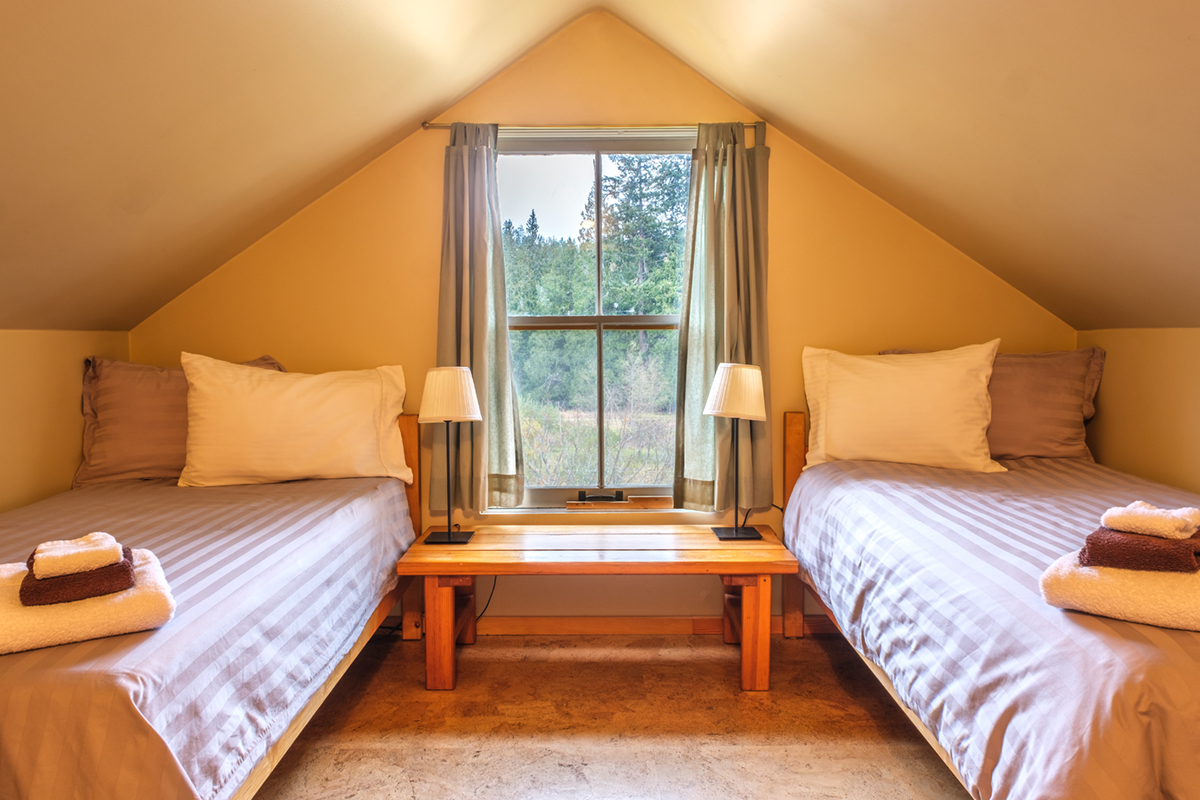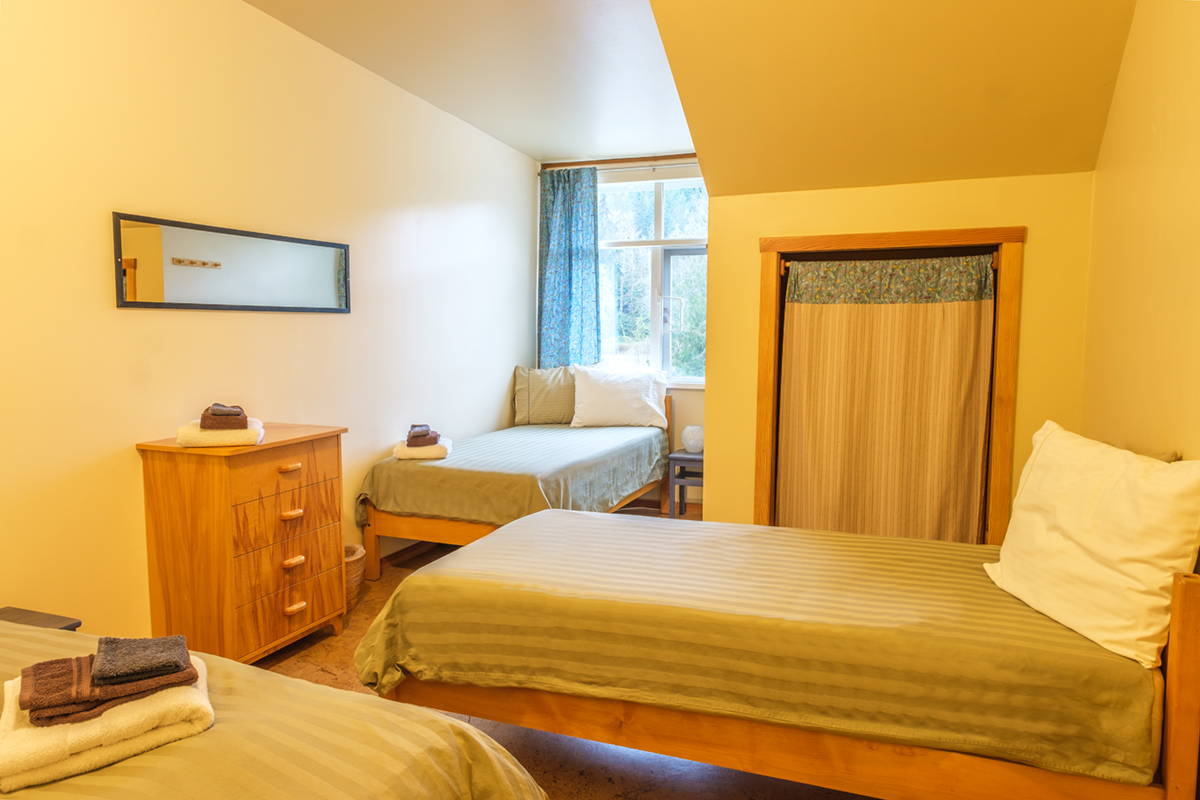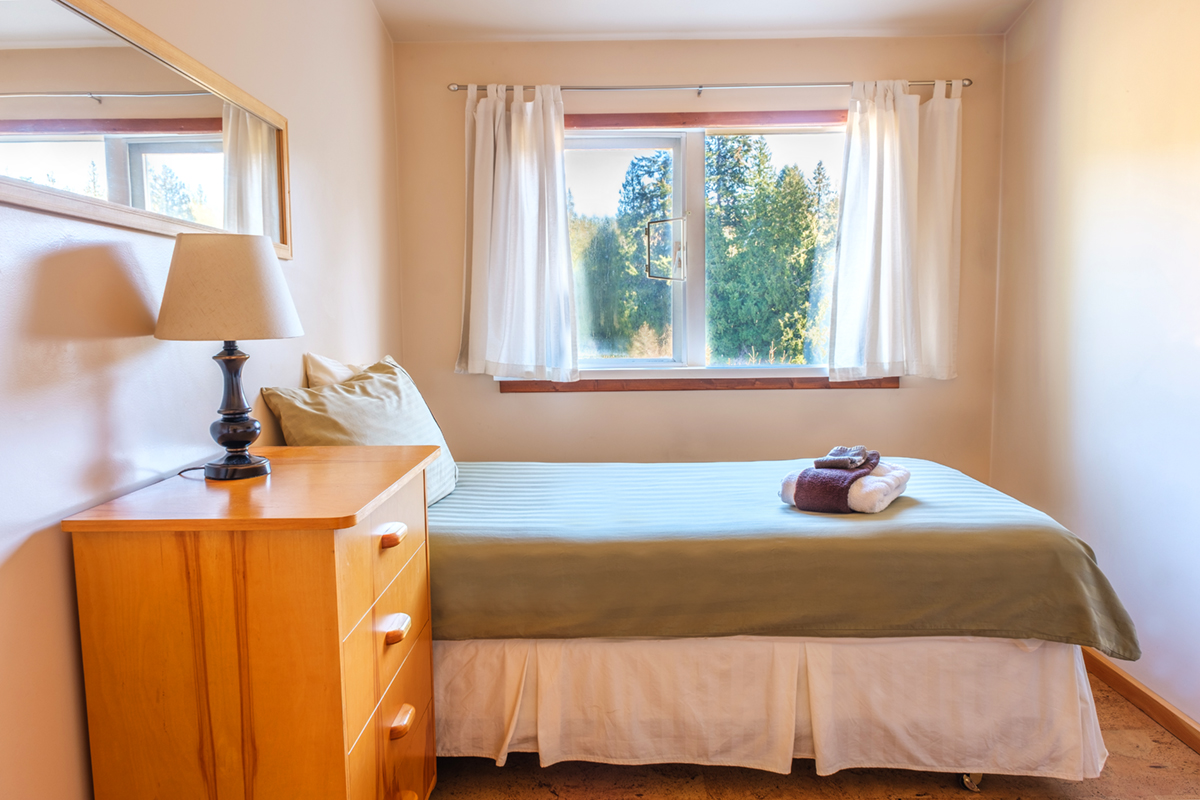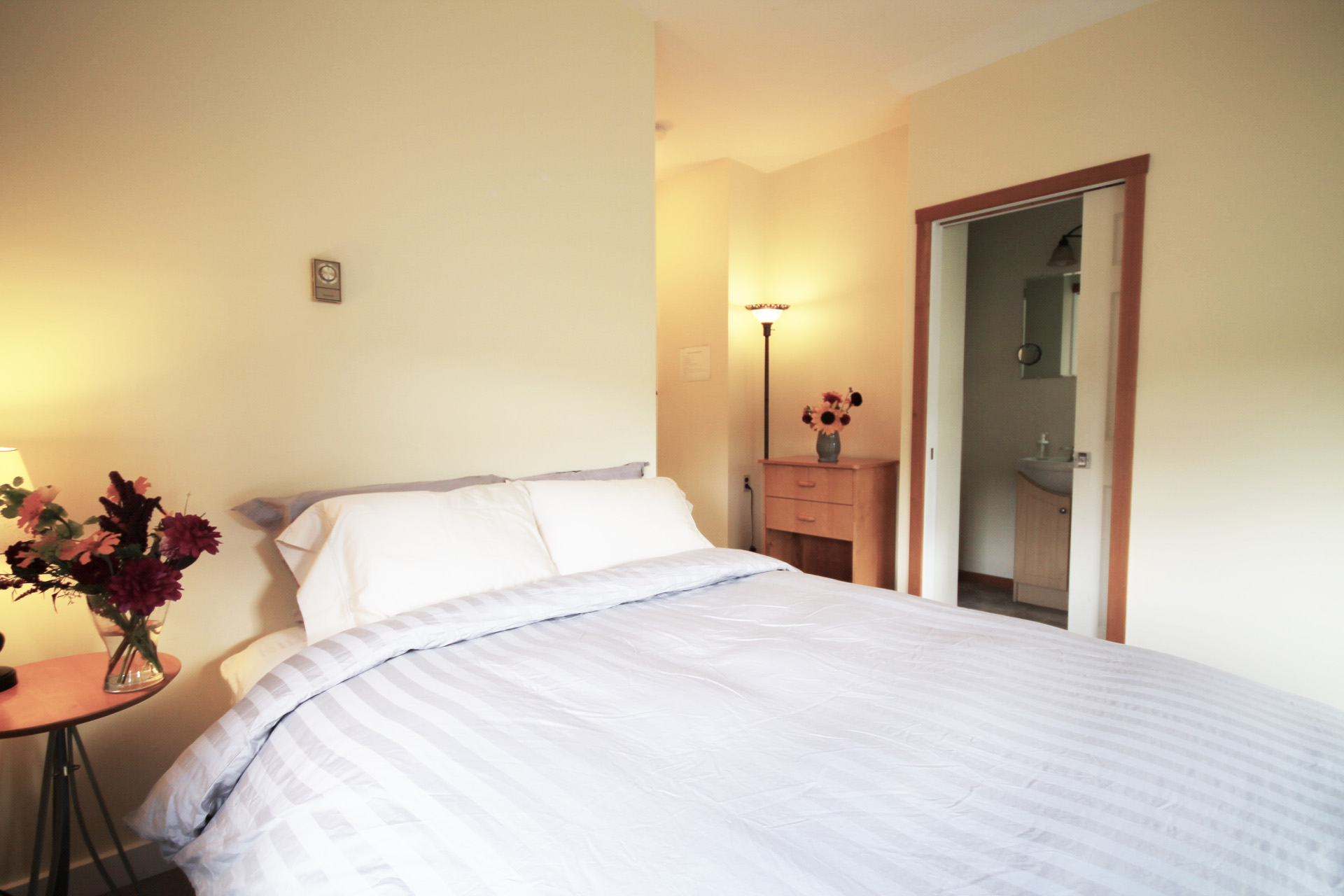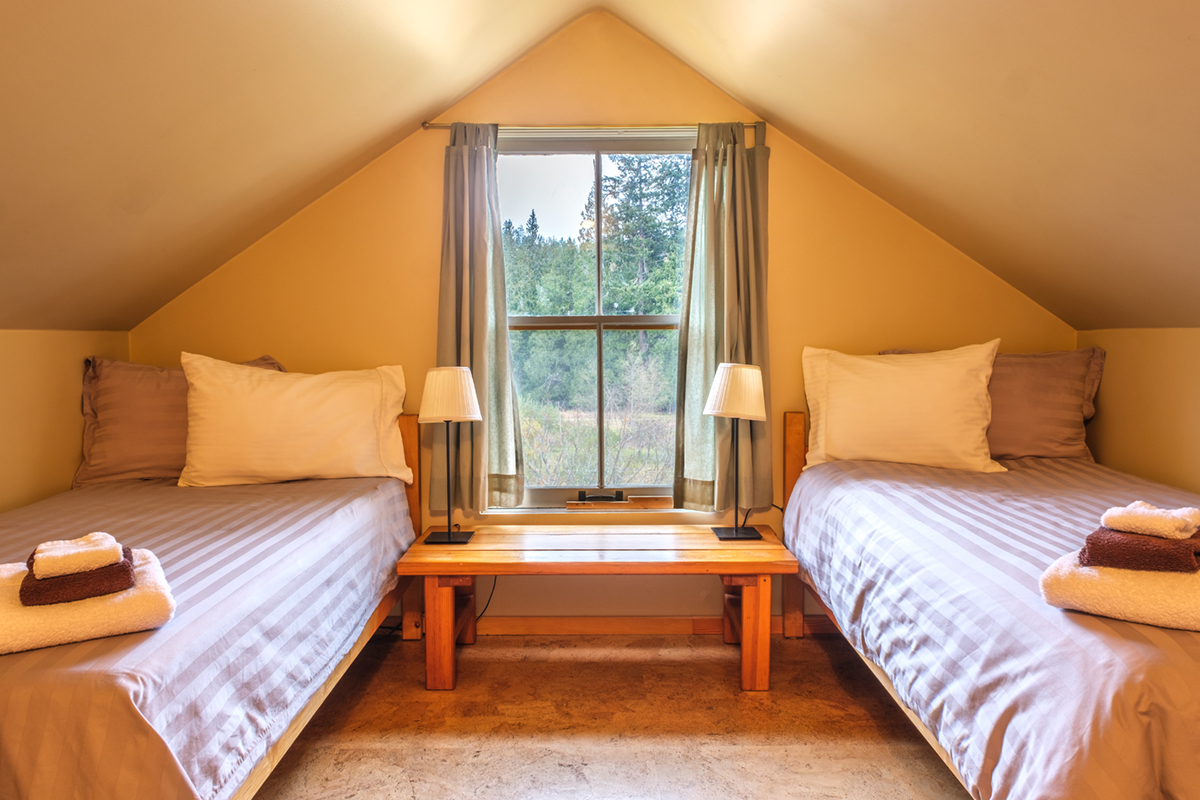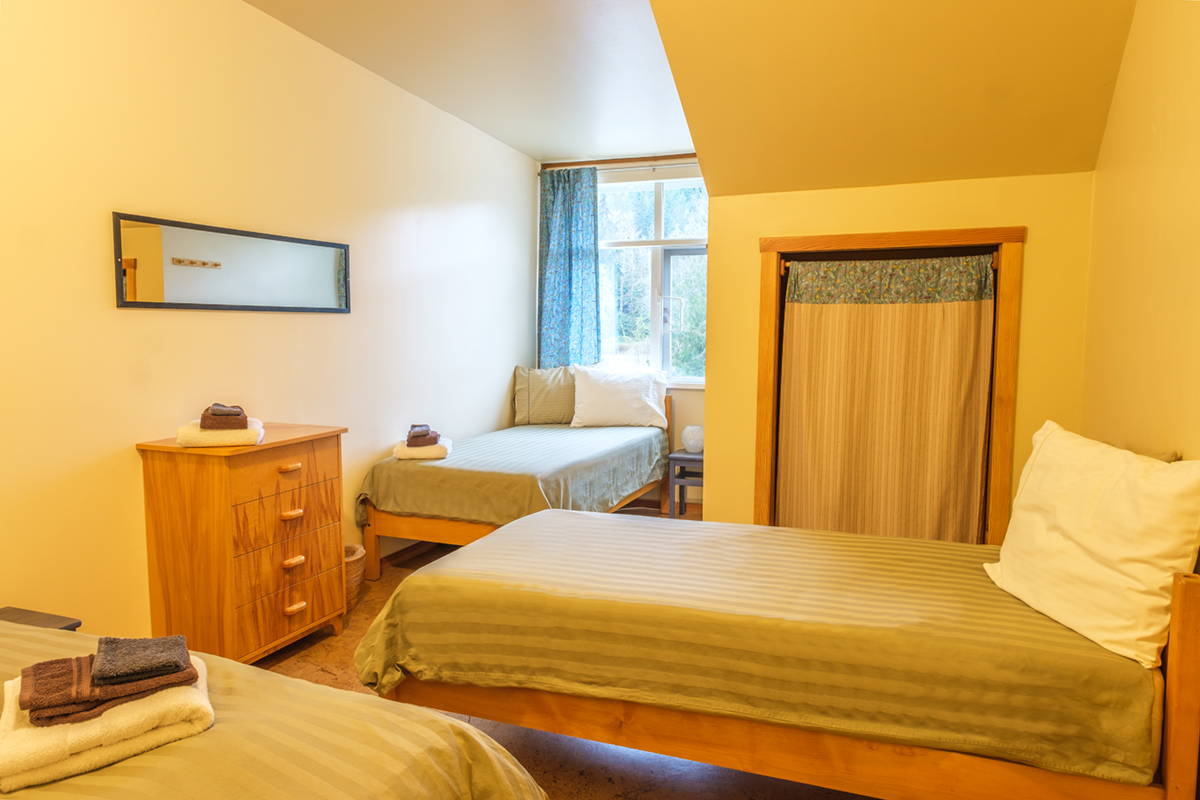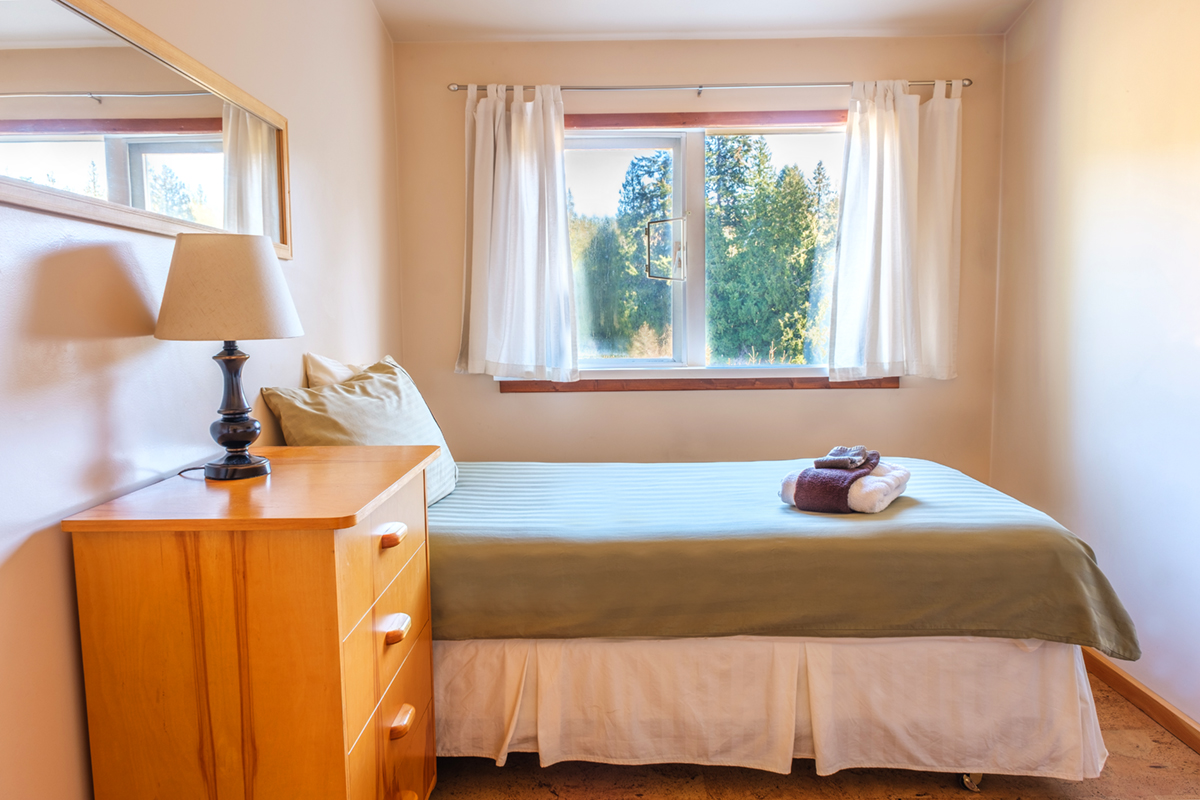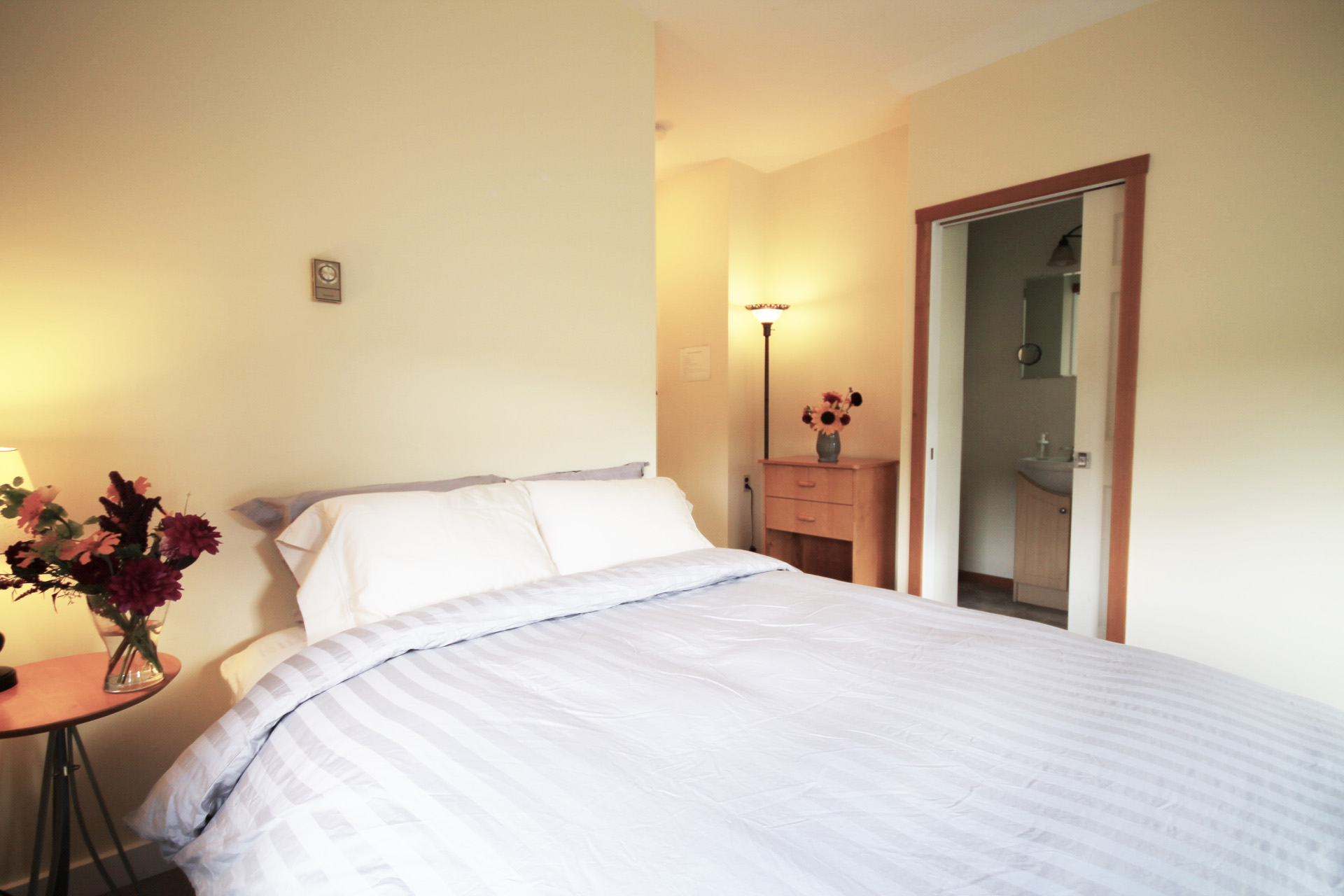 Accommodations
The Program House can accommodate up to 18 individuals in a variety of charming single, double and triple rooms with shared bathrooms – depending on room sharing arrangements. One of these rooms is a main-floor suite with ensuite bathroom, which is often utilized by our retreat leaders while they host their retreat at the Centre.
Check out the Program House floorplan (pdf) to see our guest rooms capacities.
If you need additional guest accommodations, please ask us about the option to rent the Garden House or to offer your guests the opportunity to stay in our developed campsites in a quiet forest setting. Our campgrounds can accommodate 50+ people and all campers have access to hot showers and outhouses
Rates change based on length of stay and availability. Please visit our Host a Retreat page for more information and to submit an inquiry form.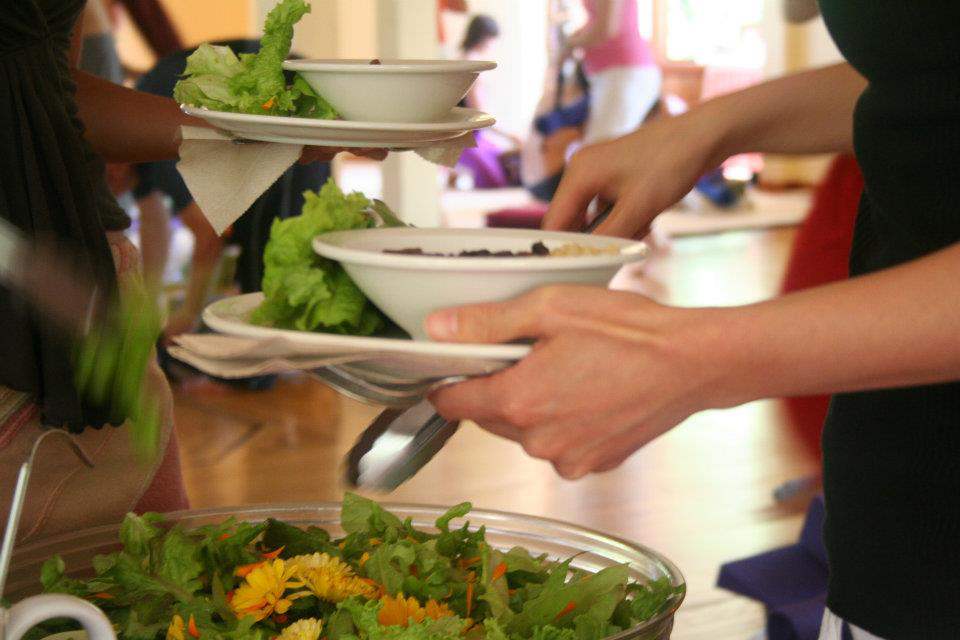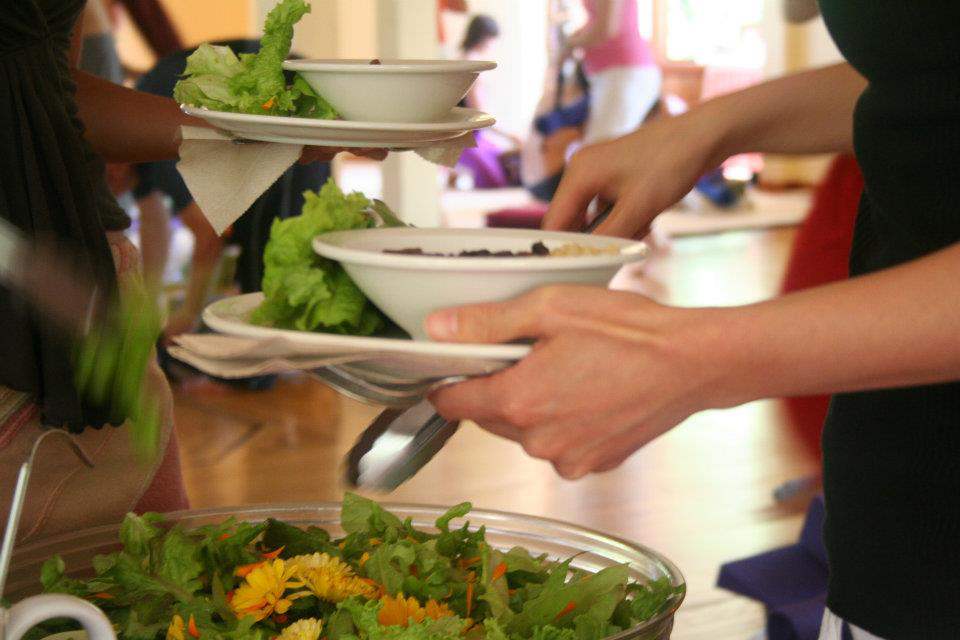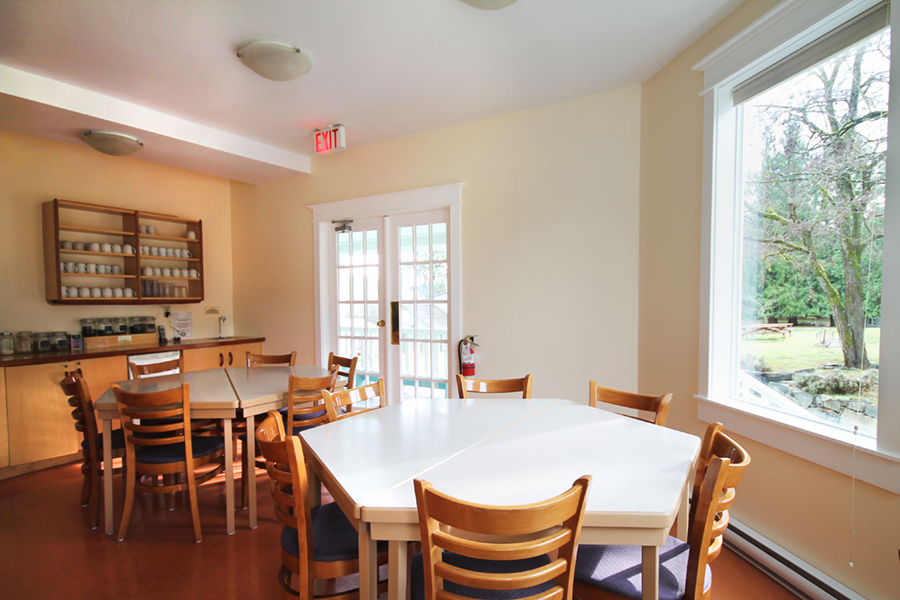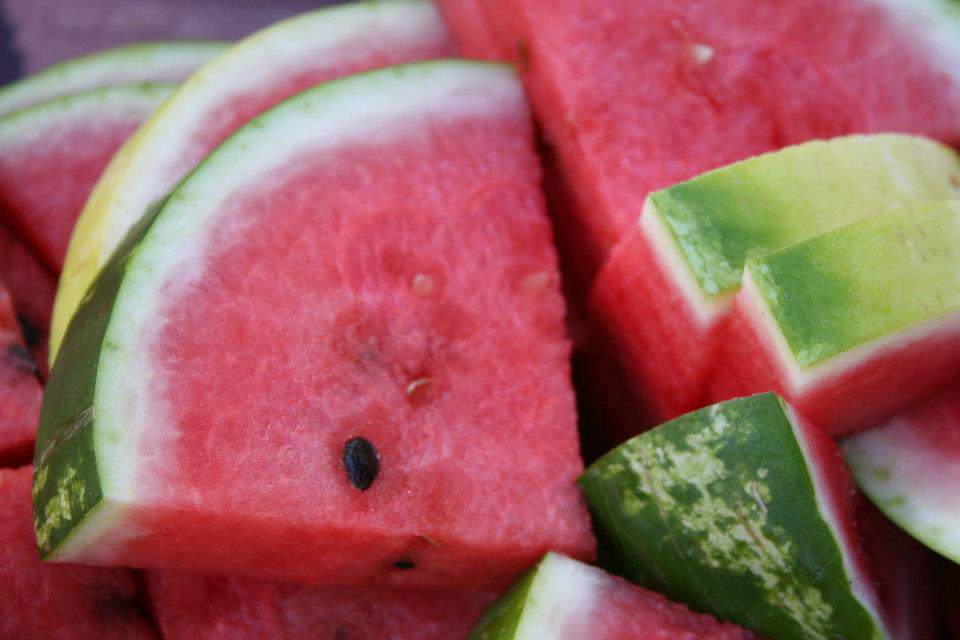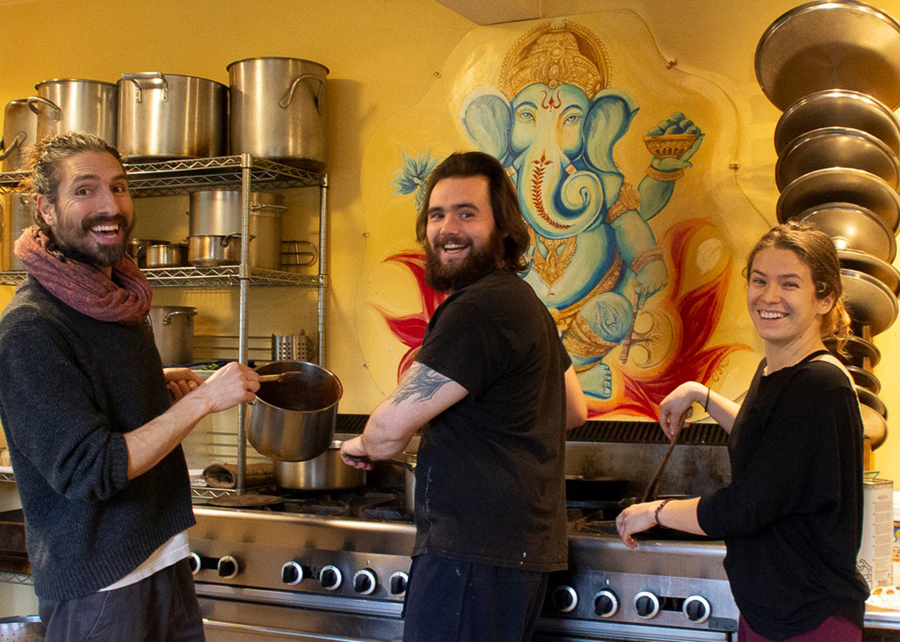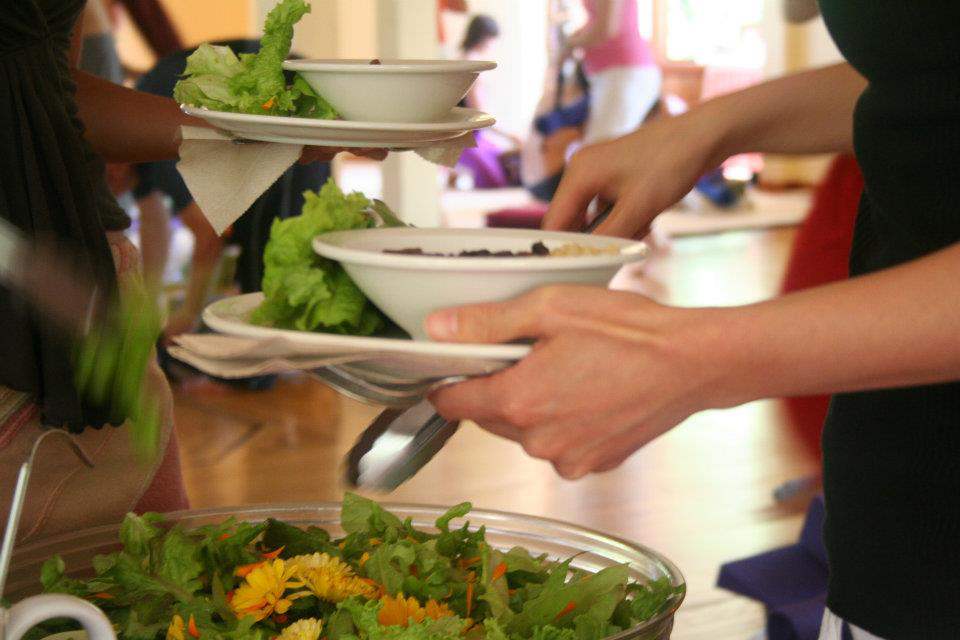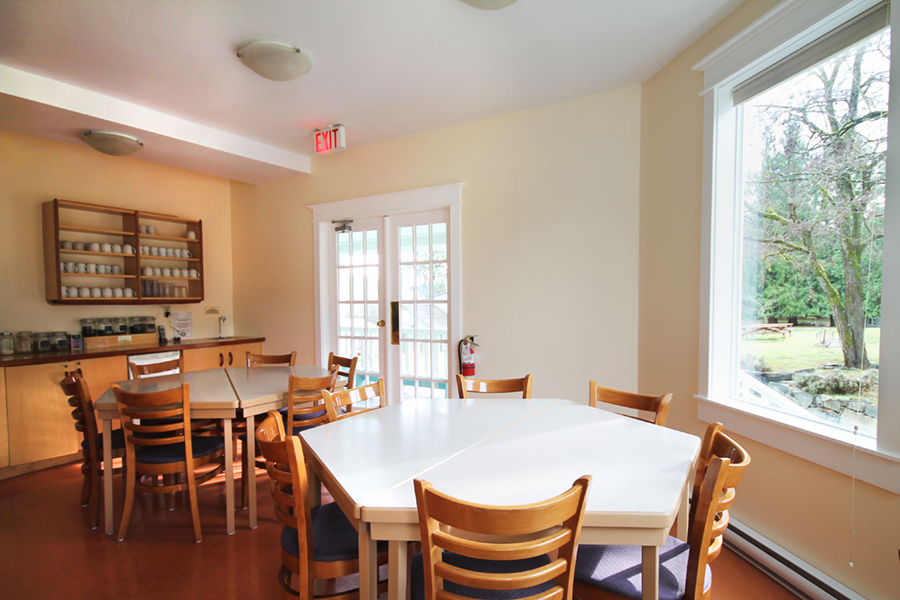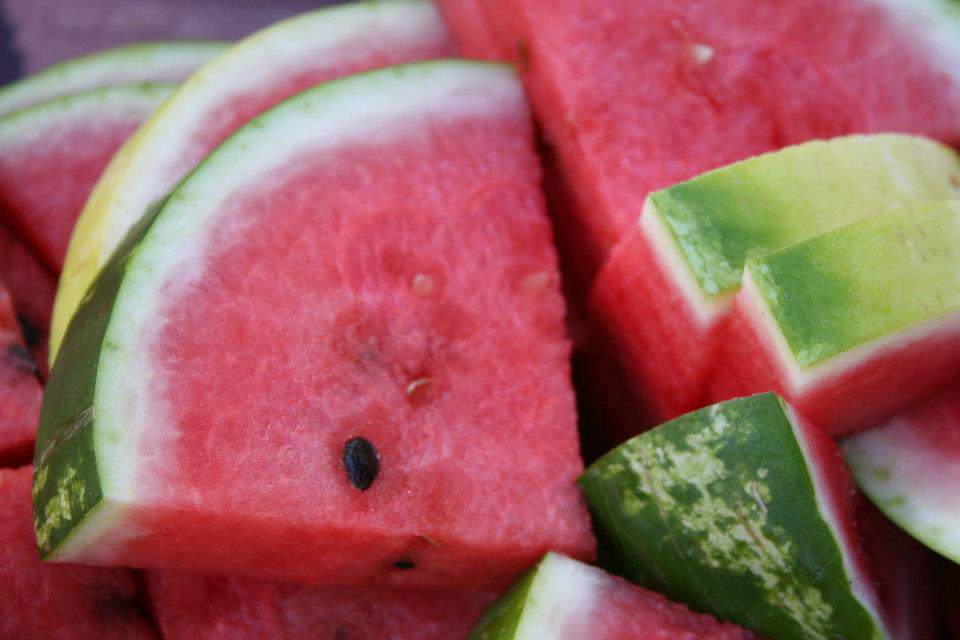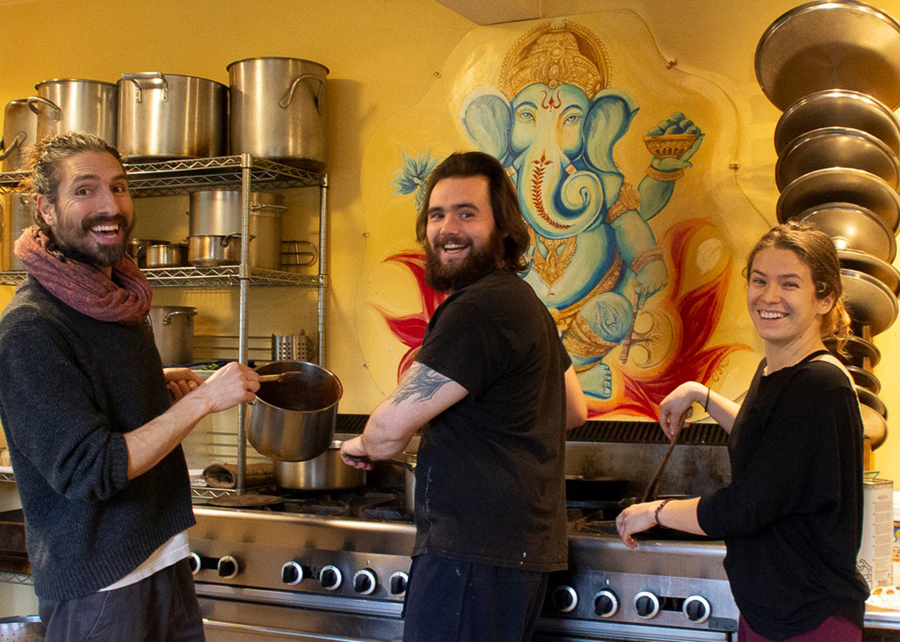 Kitchen & Dining Room
The Program House also features our dining facilities. Our sunny dining room can seat up to 28 guests in a variety of set-up configurations. Adjacent to the dining room is our commercial kitchen where delicious vegetarian retreat meals can be prepared.
Depending on your rental agreement, meals will either be prepared by our talented Kitchen team, or you will have the option to rent the kitchen space for your own cooks to prepare retreat meals aligned with the Centre's dietary guidelines.
Our dining room also features as self-serve tea bar, which is included with all retreat rentals.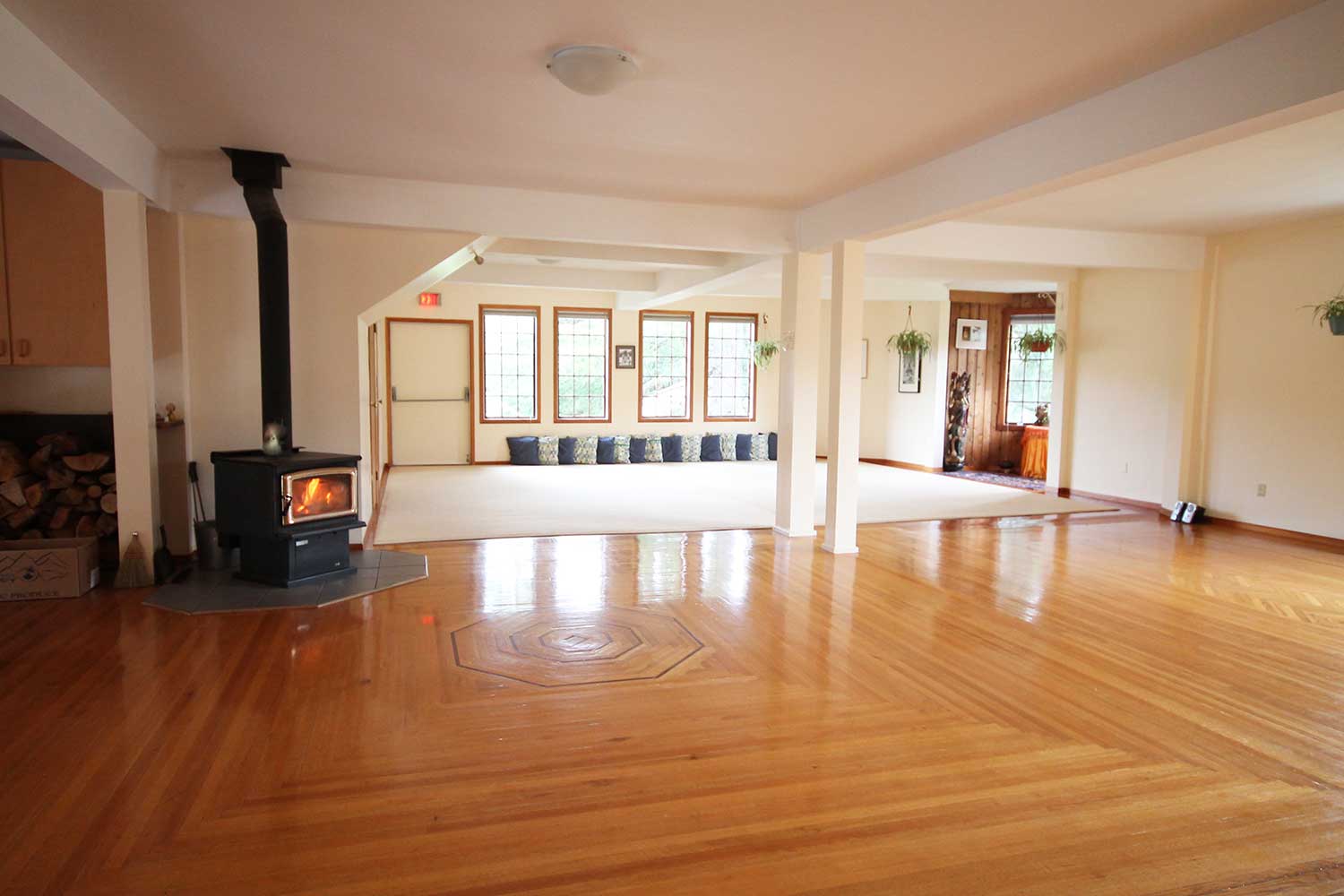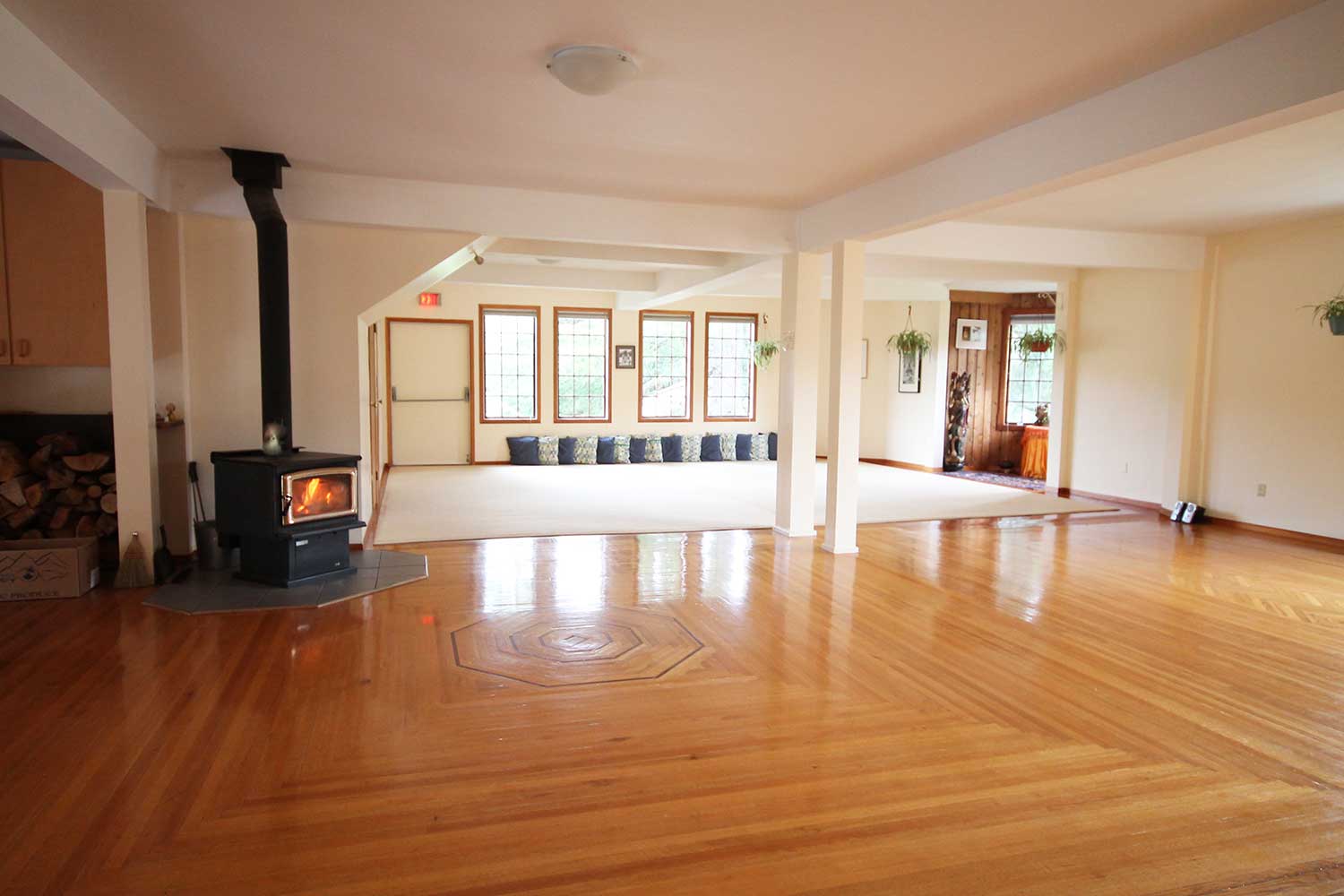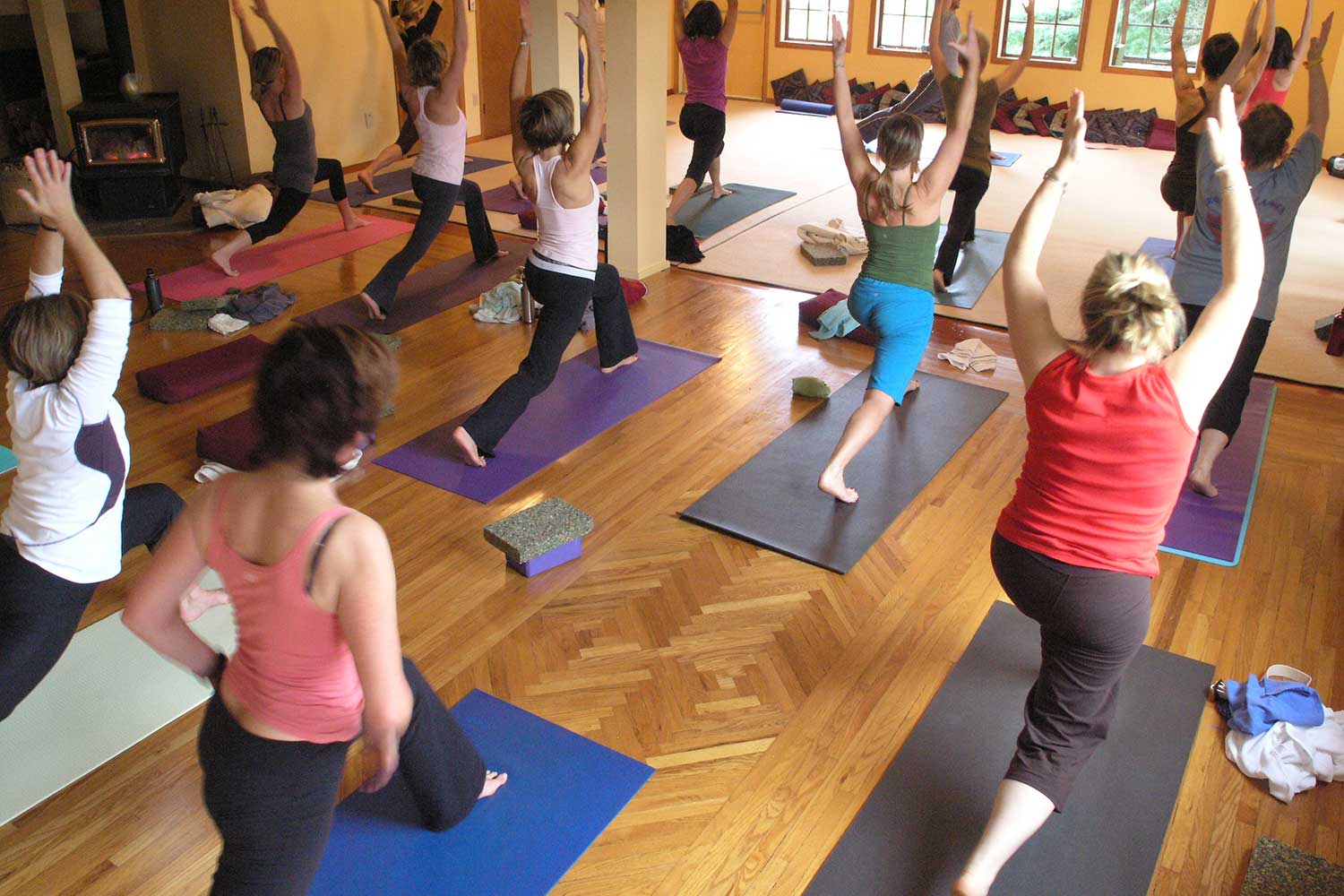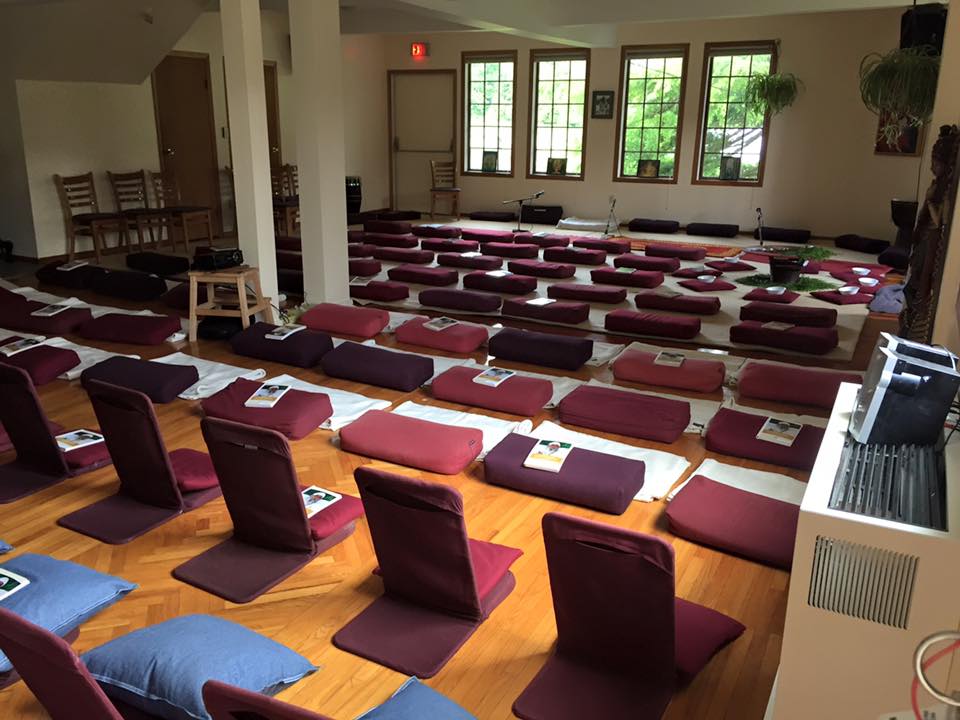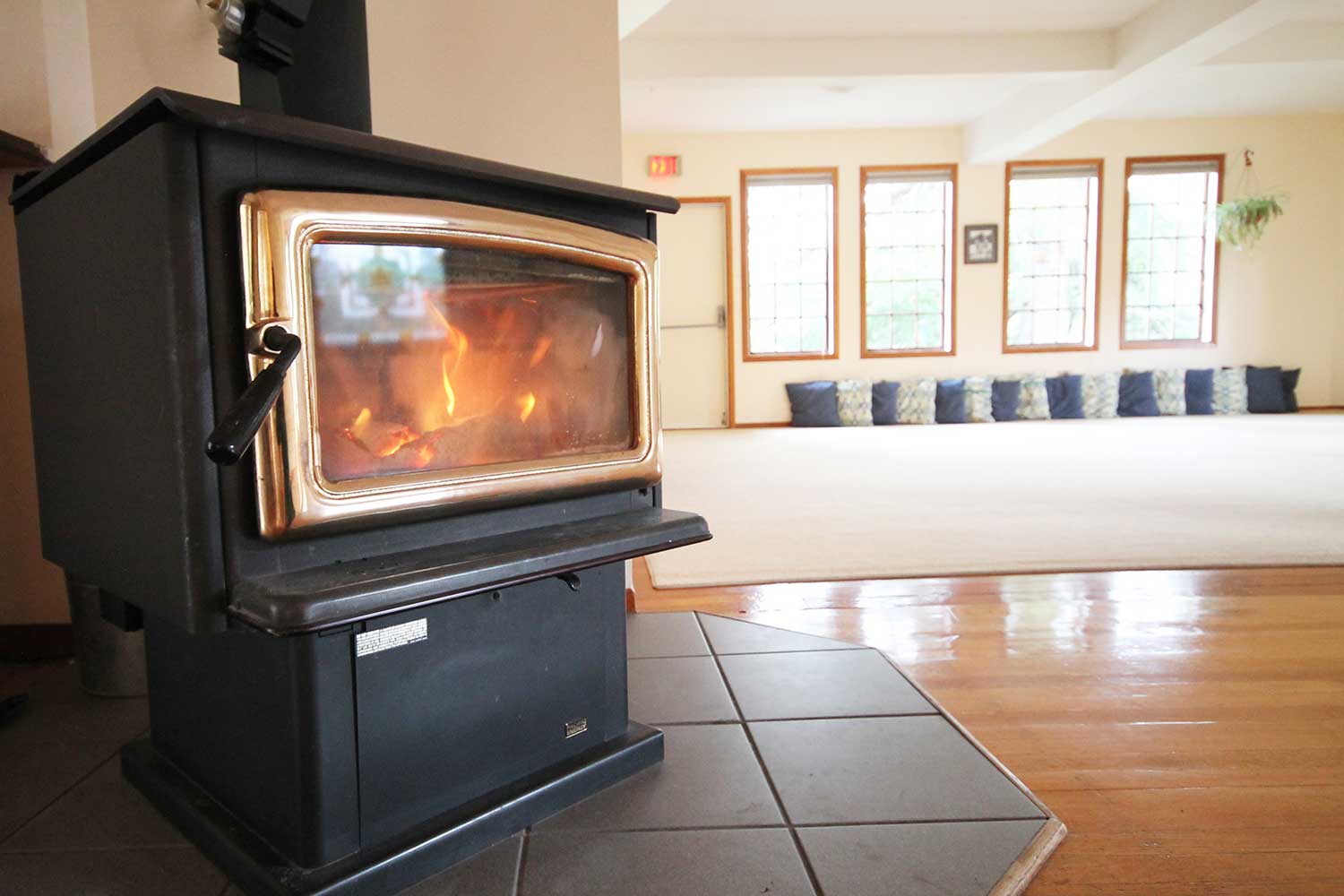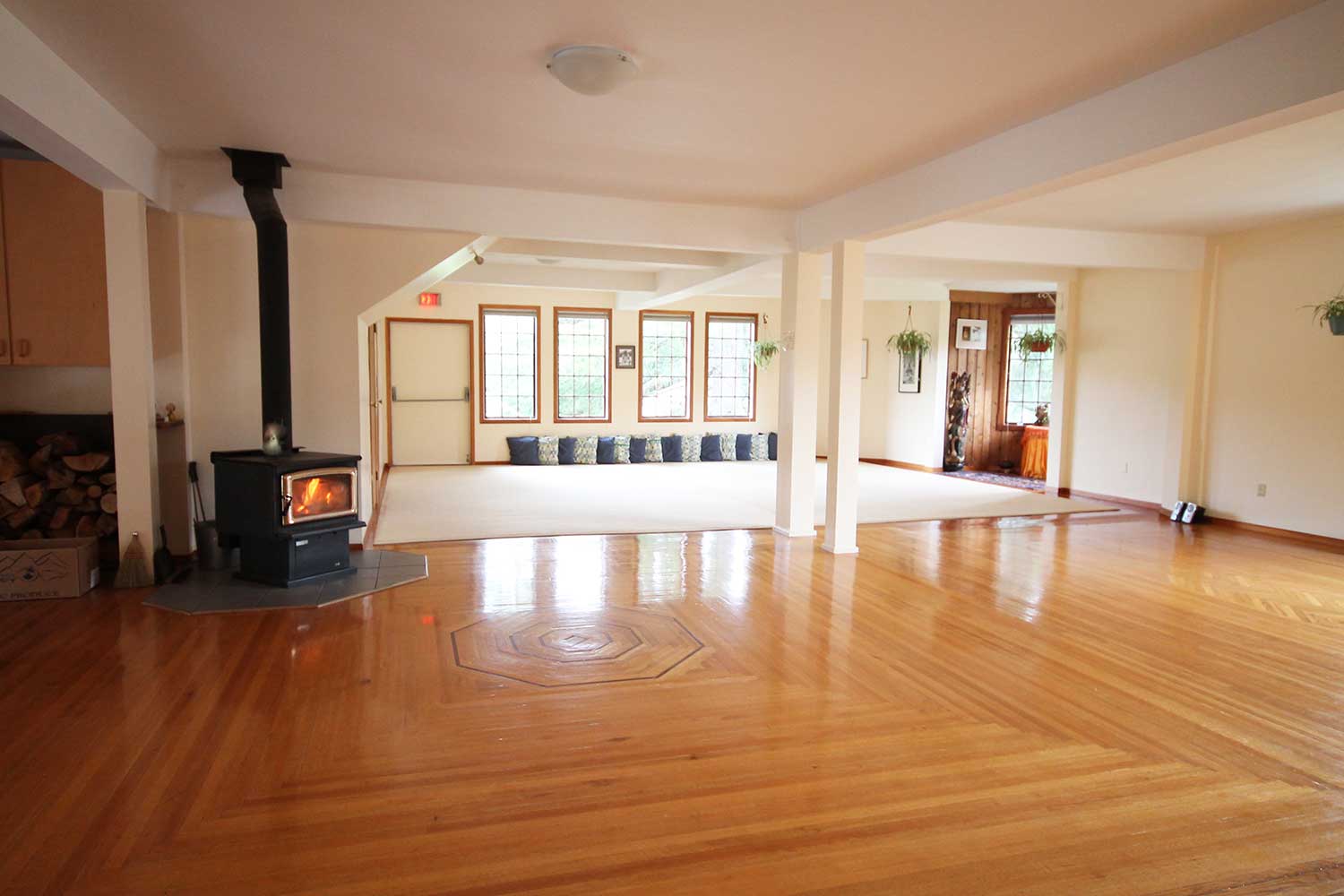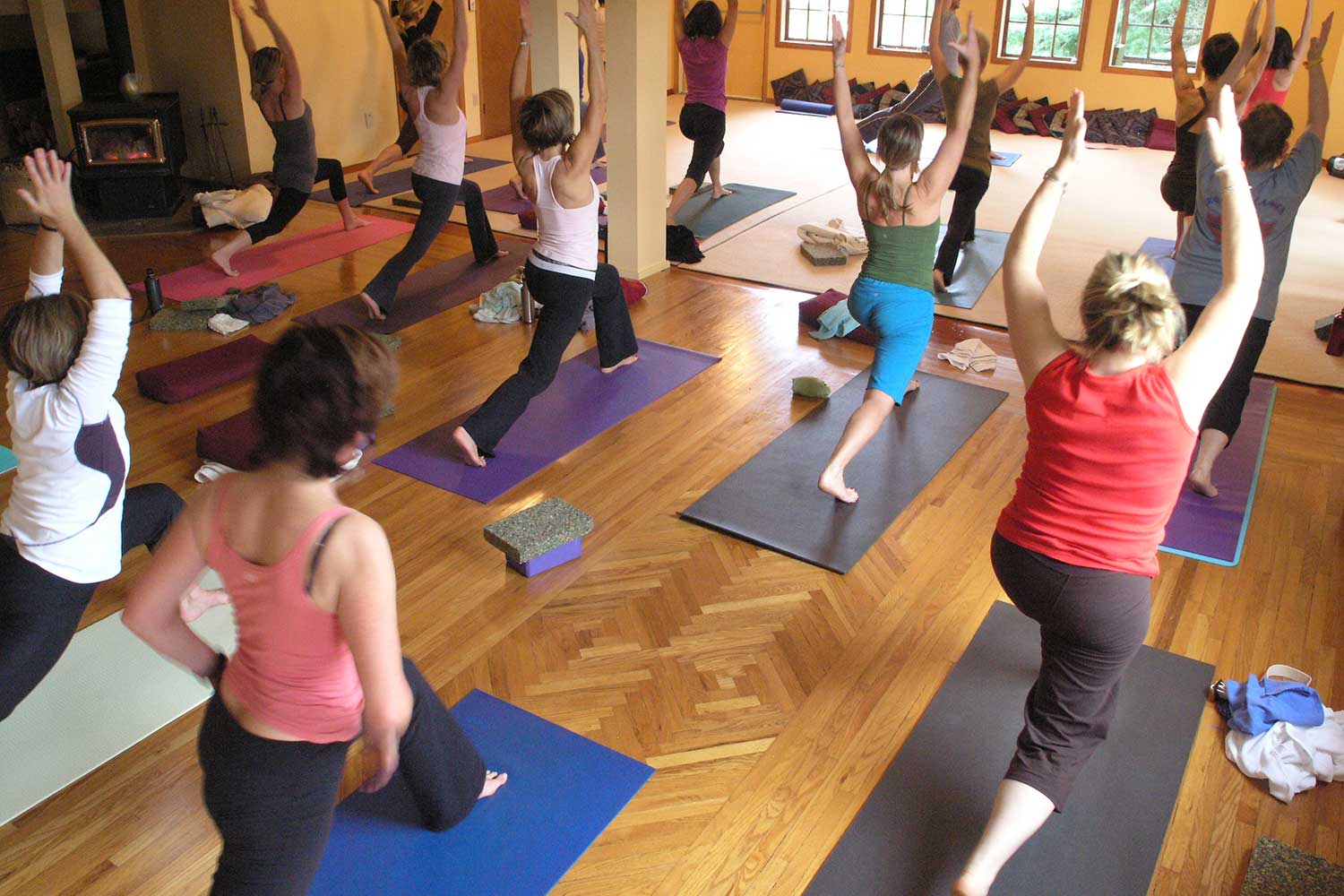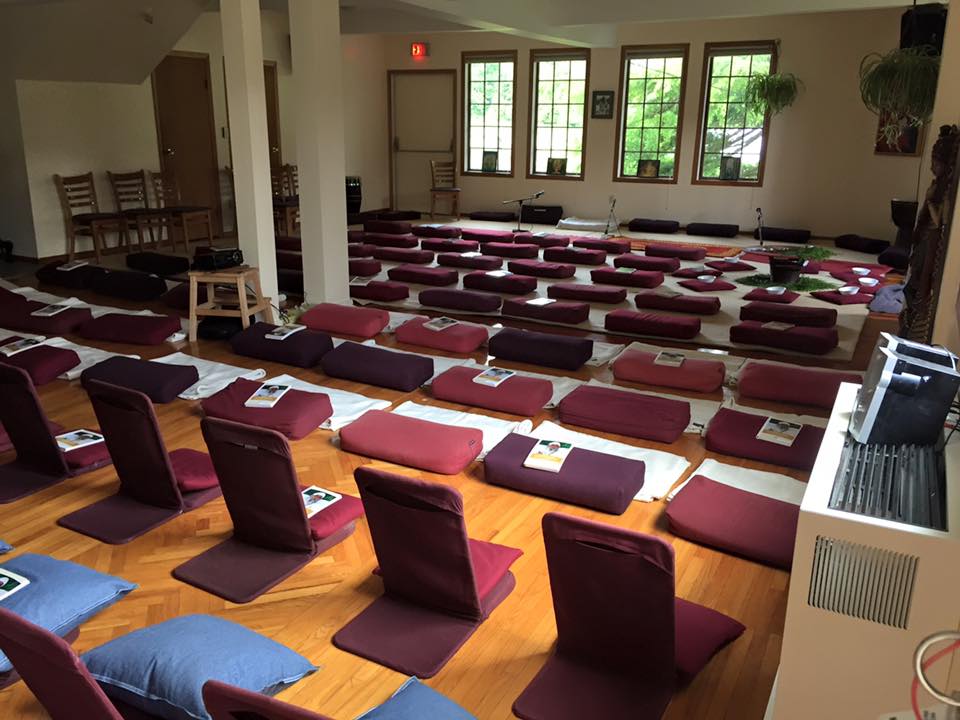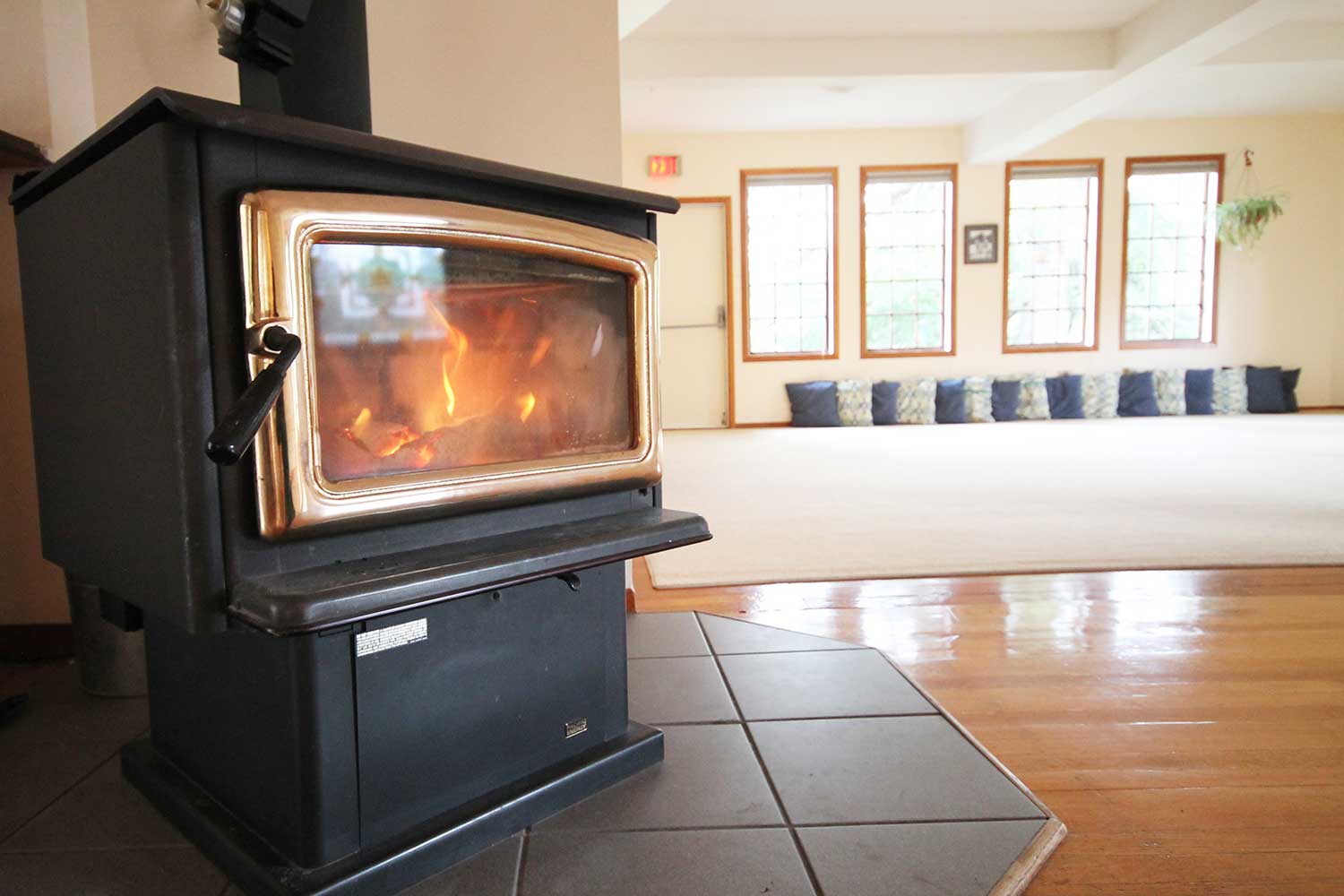 Yoga Space: Satsang Room
The 1,290 sq ft Satsang Room is located in the Centre's main heritage house. It features hardwood floors, stained glass windows and a wood burning stove.
For more details about the Satsang Room, visit the venue page.