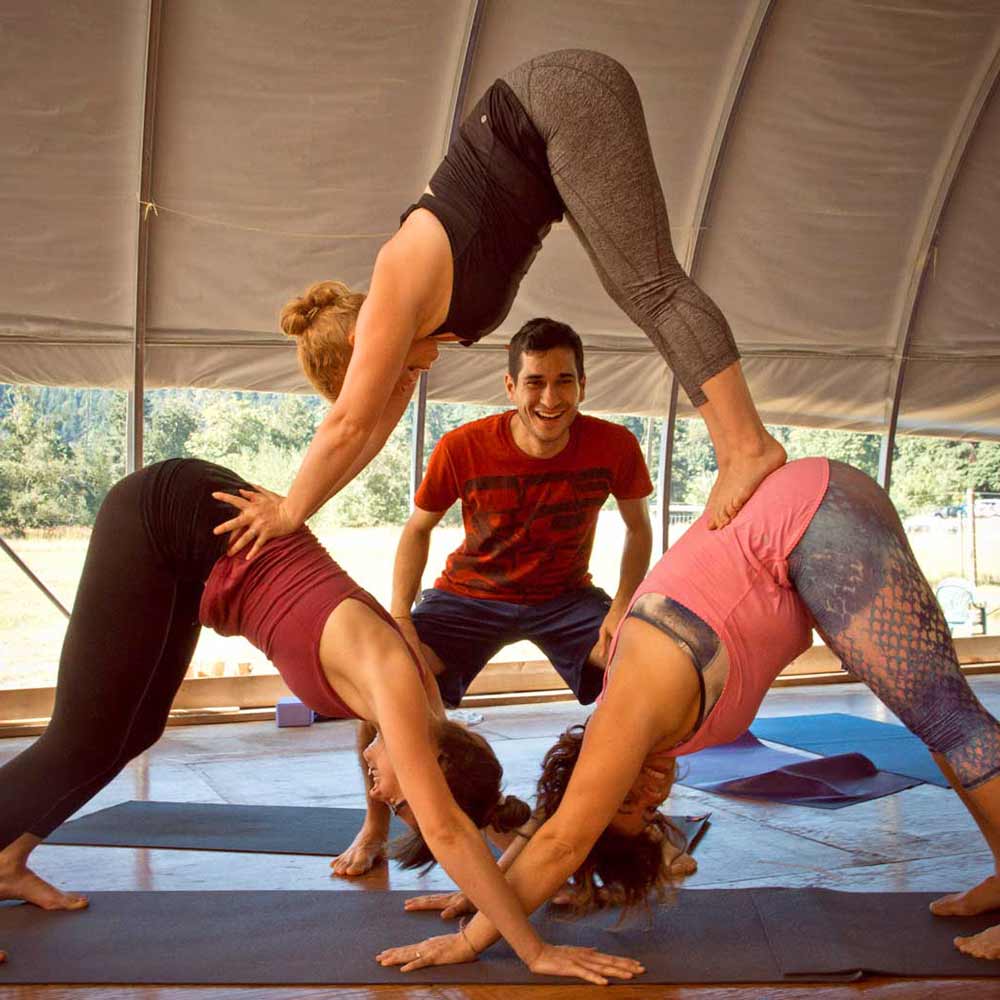 That special place you've been searching for.
To make your next retreat remarkable you need a unique and truly special place to host it: a sacred spot where people are inspired to slow down, connect, and be fully in the moment.
We're glad you've found us.
Since 1981, the Salt Spring Centre of Yoga has been serving as precisely that one-of-a-kind place teachers and retreat leaders are searching for.
An inspired place that a variety of groups — from immersive yoga and meditation retreats and teacher trainings to wellness retreats — return to, year after year…
to be surrounded by nature…nourished by good food…and supported by caring Centre staff while deep in study, practice, or play.
We hope you and your group will be next to join them.
"Thank you so much for all you did to make the 24th Annual Iyengar Yoga Retreat great again this year. Many say they will be back next year, if not before!"
~ Karyn Woodland, Iyengar Yoga Centre of Victoria
Group Venues and Rates
Are you hosting a large yoga teacher training? An intimate wellness retreat? An educational course? Retreats come in all shapes and sizes. And thankfully, so do our group venues.
If you're in need of a group venue during your retreat, choose from one of the following three options based on your budget and group size: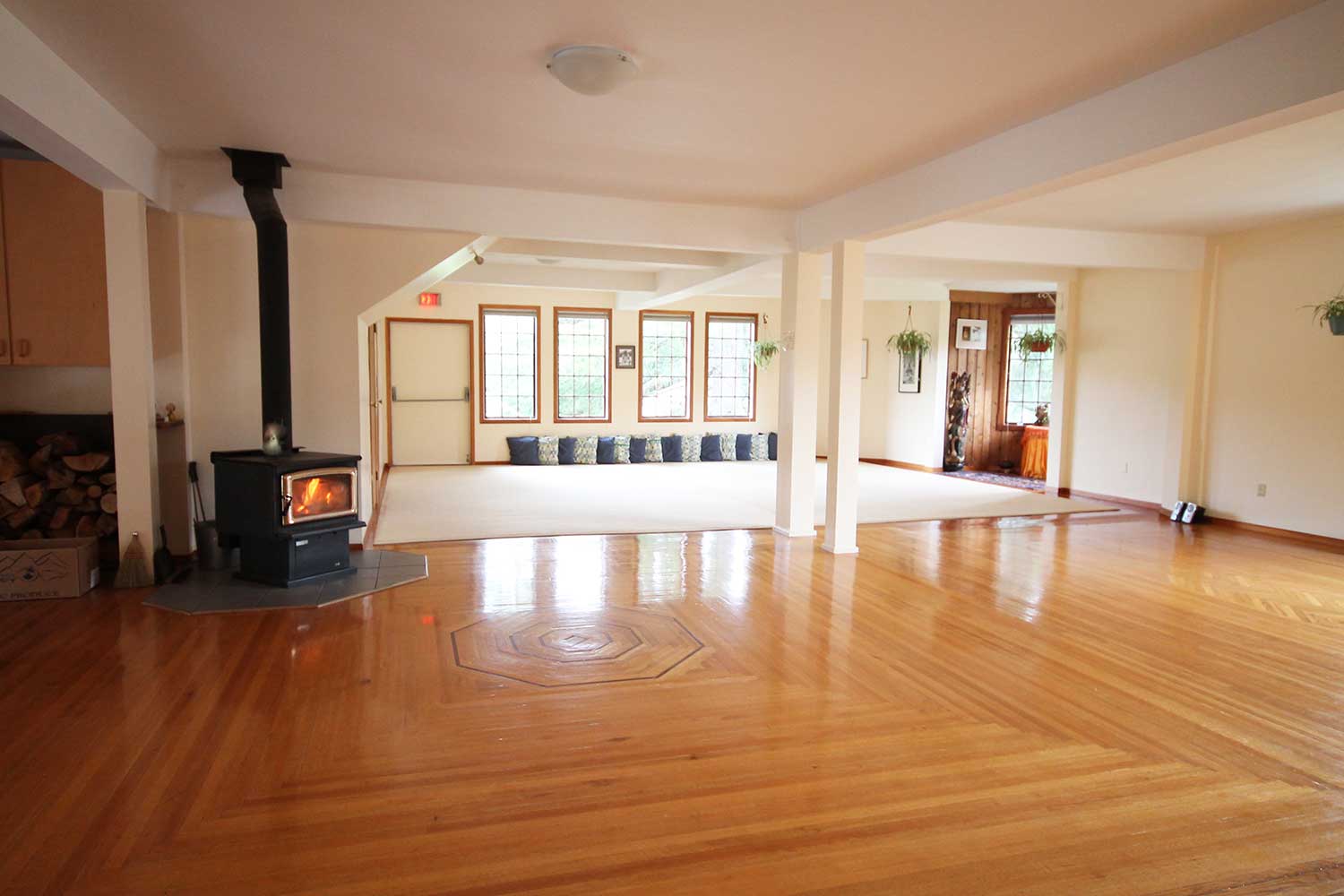 The Satsang Room
The Centre's main heritage house features hardwood floors, stained glass windows and a wood burning stove.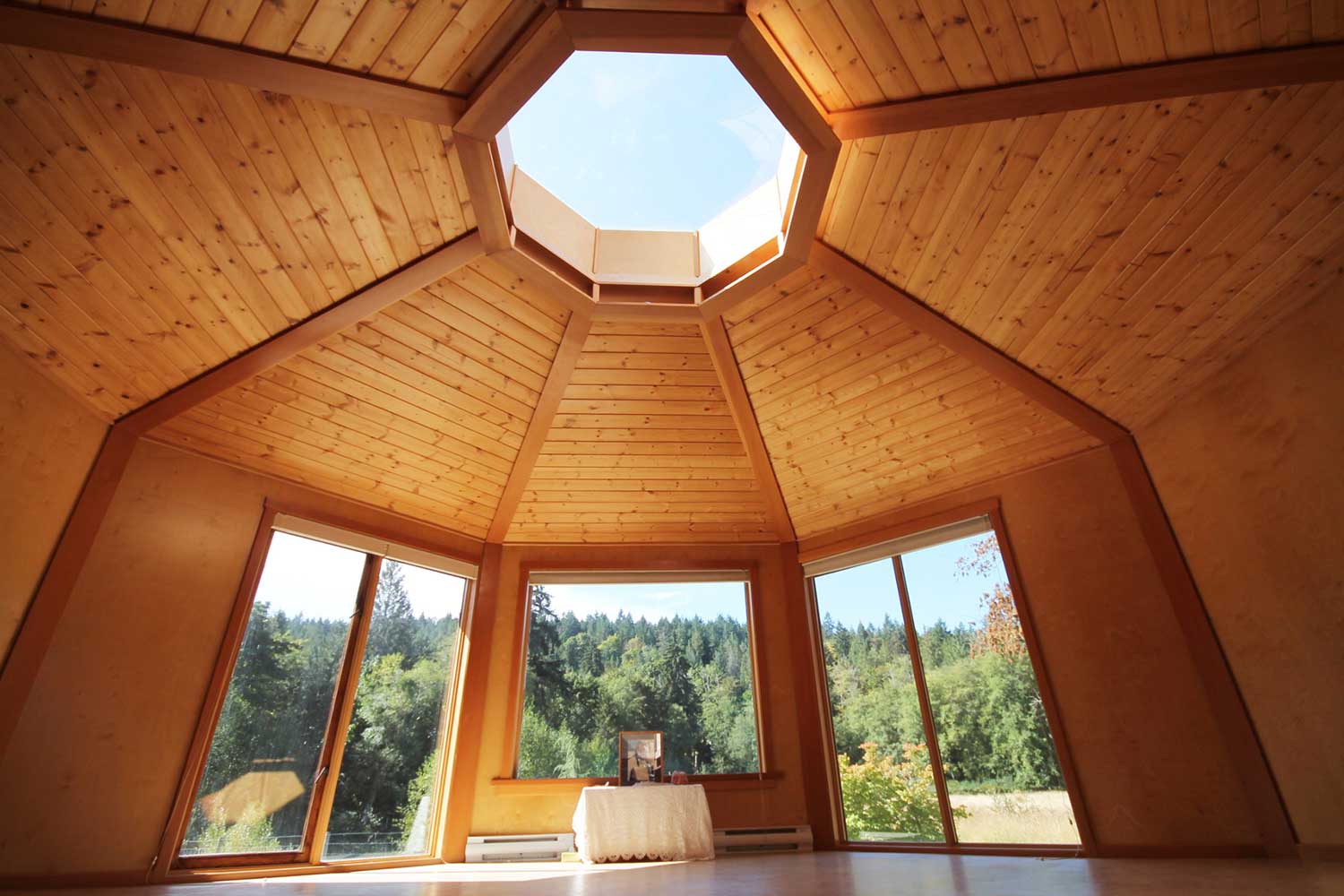 The Yurt
A beautiful and intimate space for filming, personal consultations or private classes.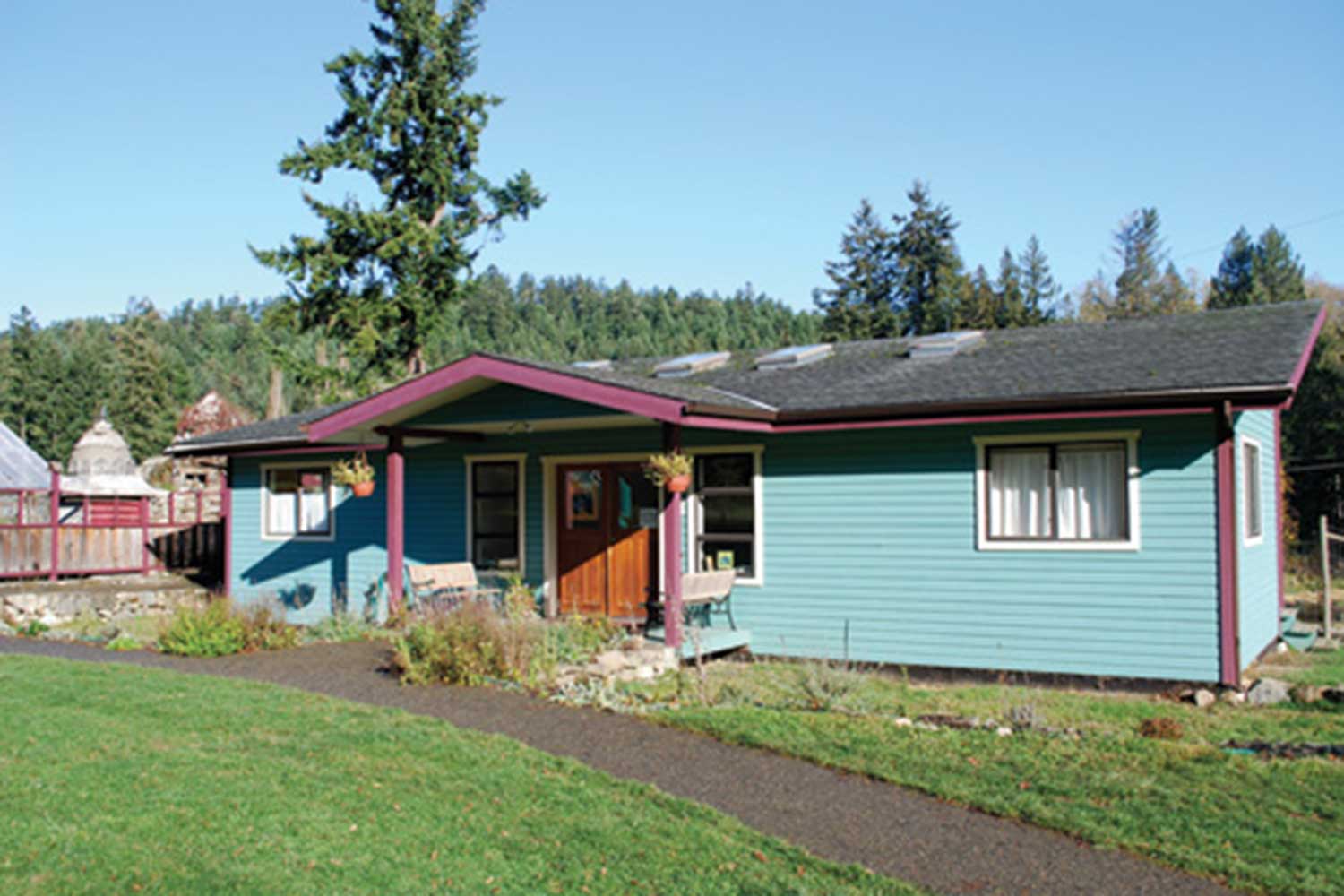 The Garden House
A carpeted, comfortable space for classes, groups, presentations and workshops.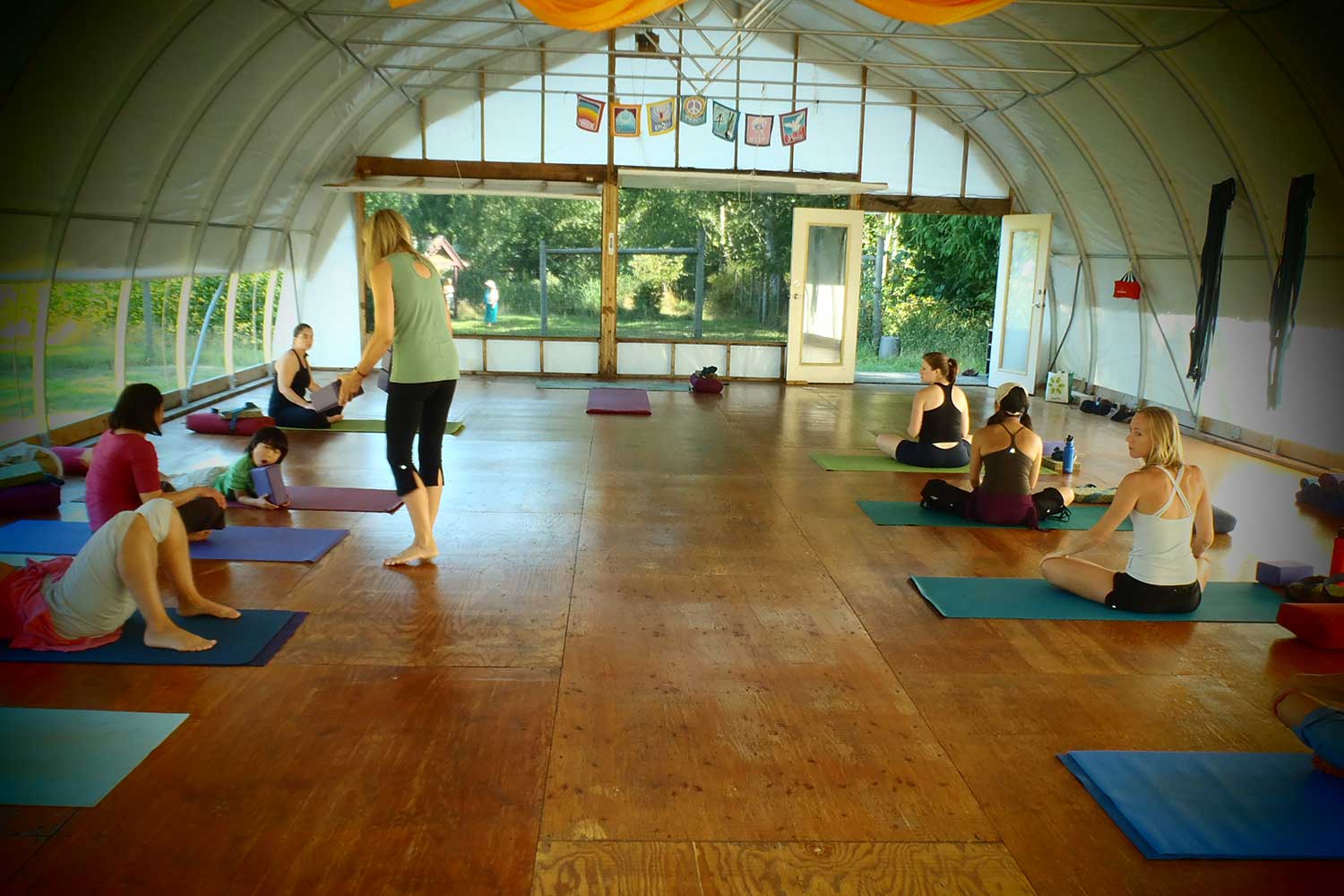 The Pond Dome
A seasonal, light-filled space that brings the outdoors in.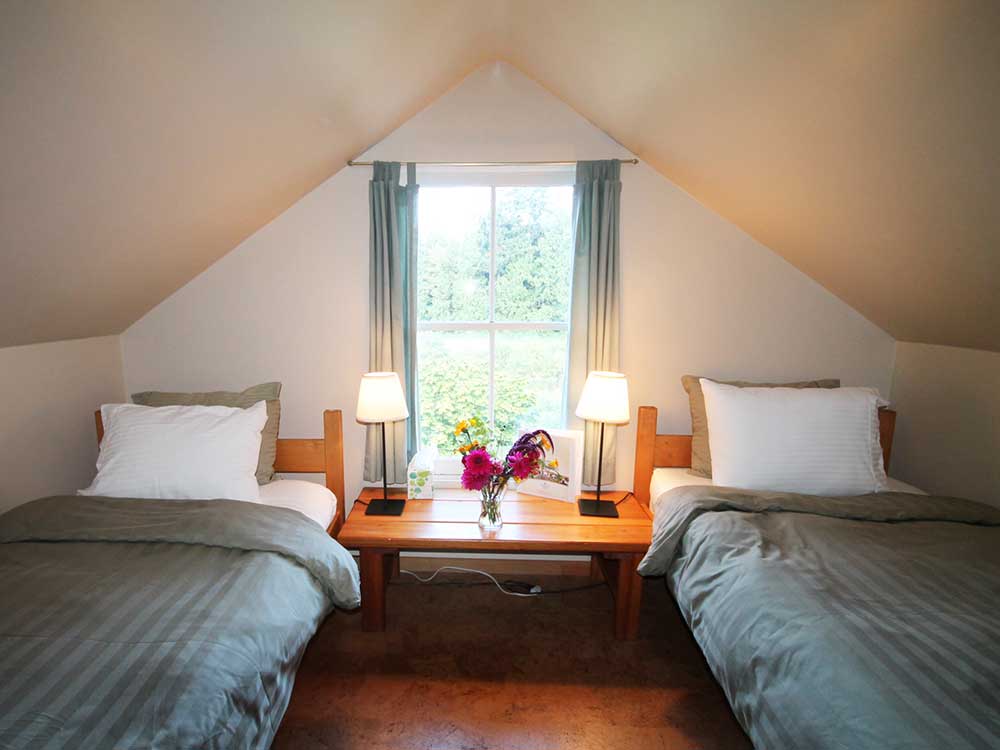 Accomodations
When planning a retreat, it's great to have options. You need to be able to accommodate your participants' different sleeping preferences and their individual budgets.
The Salt Spring Centre of Yoga can accommodate 24 guests in a variety of charming single, double and triple rooms with shared bathrooms.
We also offer developed campsites in a quiet forest setting or in the sunny open meadows. All have access to hot showers and outhouses. During the warmer months, our campgrounds can accommodate 50+ people.
Rates change based on length of stay and availability. Please contact us for more details.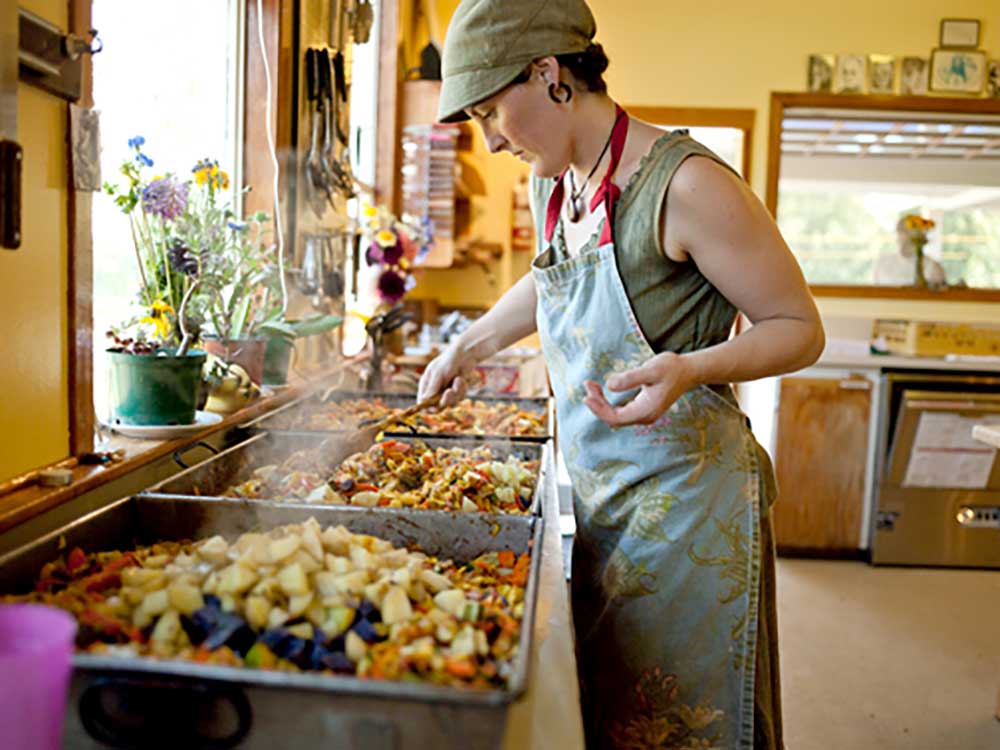 Meal Rates
There's nothing retreat goers appreciate quite so much as nutritious and delicious food served with love.
If there's one thing our guests always comment on it's the wonderful food — much of which is sourced directly from our own organic farm and garden.
All our meals are high quality lacto-vegetarian, fresh and lovingly prepared by our karma yogis. The Centre can also provide dairy-free, gluten free and vegan options upon request.
Breakfast: $15
Lunch: $23
Dinner: $25
Our self-serve tea bar is included with all retreat rentals.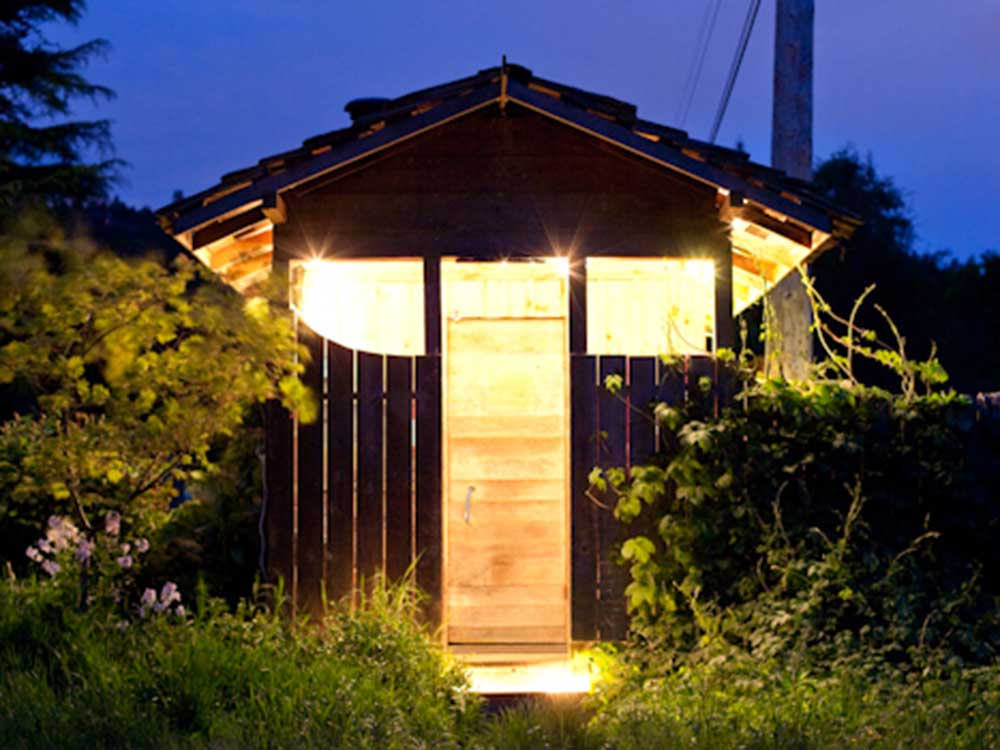 Sauna
Looking for a therapeutic place to kick your feet up after a long day of study and practice? Or that Nordic hot-cold experience?
Our wood-burning sauna accommodates 6 to 8 people comfortably, and there are cold showers right outside for the more adventurous.
Retreats booked for 4 nights or more come with complimentary access to our sauna for one 2-hour session.
For retreats longer than 9 nights, you receive two complimentary 2-hour saunas,
For more than 15 nights, you receive three complimentary 2-hour saunas.
You can add a 2-hour sauna session to your event for $100.
"Thanks again for providing a reasonably priced, relaxing and serene place for our group to have a retreat. The food was fantastic and the staff and volunteers were friendly and helpful."
~ Salt Spring Community Services Society
Book your next retreat with us.
"*" indicates required fields