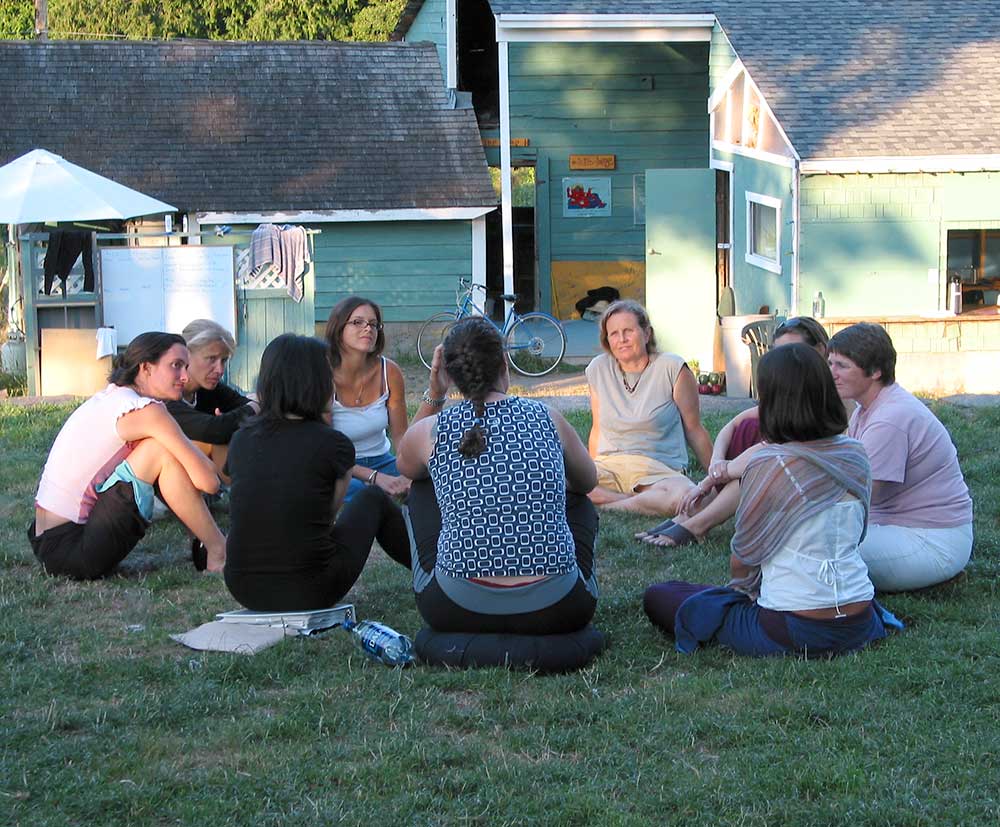 Life getting in the way of yoga? Plan a yoga or wellness retreat at the Centre.
Even if you have a regular yoga practice the responsibilities of daily life can make it difficult to be completely present and focus exclusively on you.
Our Yoga Getaway retreat is the perfect way to allocate a few precious days to yourself, where you have nothing to worry about other than devoting a few hours to yoga practice, your own personal wellness, enjoying good company, and soaking in the serene environment.
While you're here all of life's daily obligations are taken care of for you.
Enjoy two restful nights of sleep in our turn-of-the-century farmhouse, nourishing vegetarian meals prepared for you, and the 69 acres of beautiful west coast ecology.
Rest assured we have a large pool of yoga instructors with diverse backgrounds and offer you the choice between Level 1 or Level 2 yoga classes and restorative yoga — so you can choose what yoga classes suit you the best!
Come as you are. Leave feeling recharged, nourished and inspired in your yoga practice.
Want more details? The retreat schedule is posted below.
*Please note that our retreats are geared towards adults. We are currently unable to accommodate youth under the age of 18 in our programs, with the exception of our Annual Community Yoga Retreat.
"Thank you to you and to everyone at the Centre for making this retreat so very special and wonderful. It was a very deep and healing experience for me staying at the center and wonderful to be there whilst the Ganesh celebrations were taking place. I feel as if I have found a spiritual home in Canada and really hope to be able to return. What a beautiful place and the food was wonderful! The work you are all doing there is making such a difference to so many lives and I feel blessed to have been able to visit and remember and re-connect with the truth of myself."
~ Siobhan, Sept 2019 Yoga Getaway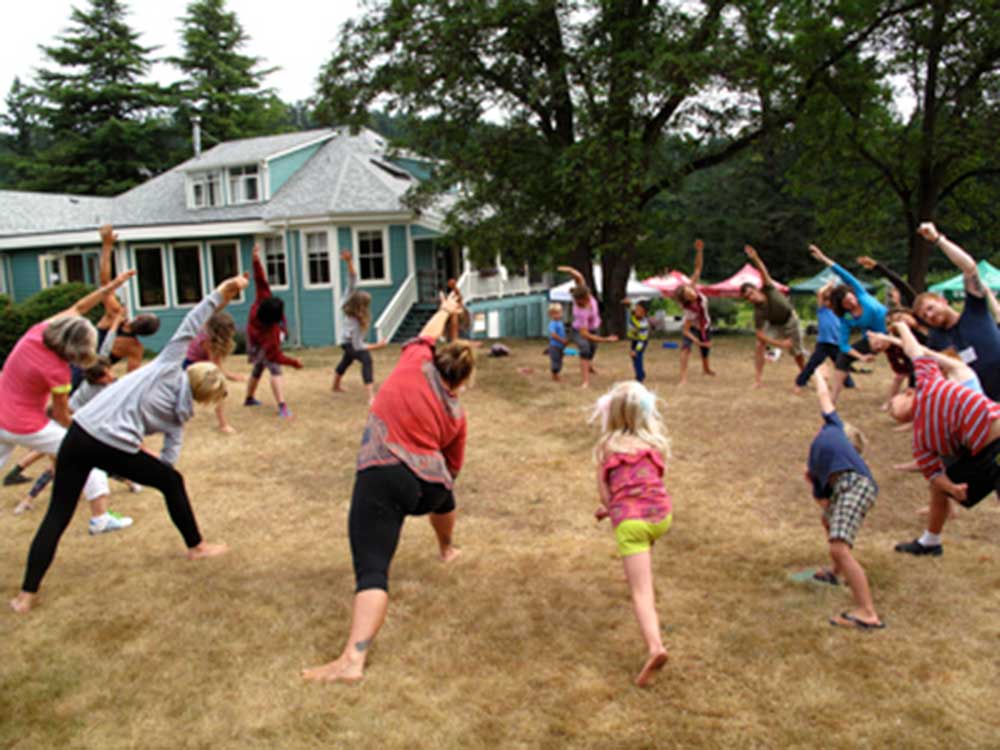 Instructors
During your Yoga Getaway you'll have the chance to practice with several of our experienced and compassionate yoga instructors, each of whom has something unique to offer.
Most of our teachers completed their 200-hour training at the Salt Spring Centre of Yoga or Mount Madonna Center in California, both Yoga Alliance registered schools which uphold the common aim of classical yoga — uniting body, breath and mind.
Thanks to their high level of accreditation and diversity, our instructors are able to accommodate students at all levels of yoga, offering support and modifications to newer students while providing challenges and sharing insights for more seasoned practitioners.
Retreat Schedule
Wondering exactly what you'll be doing during your time at the Centre? Here's a detailed schedule with an overview of the weekend.
Saturday afternoon we have been sure to build in a significant amount of free time! Take a tour and walk the land with one of our knowledgeable staff, or use this time to explore the rest of this special island! Artisans and musicians abound, and you are sure to find a treasure all your own at Salt Spring's famous Saturday Market.
Have questions about anything on the schedule. Ask us! info@saltspringcentre.com.