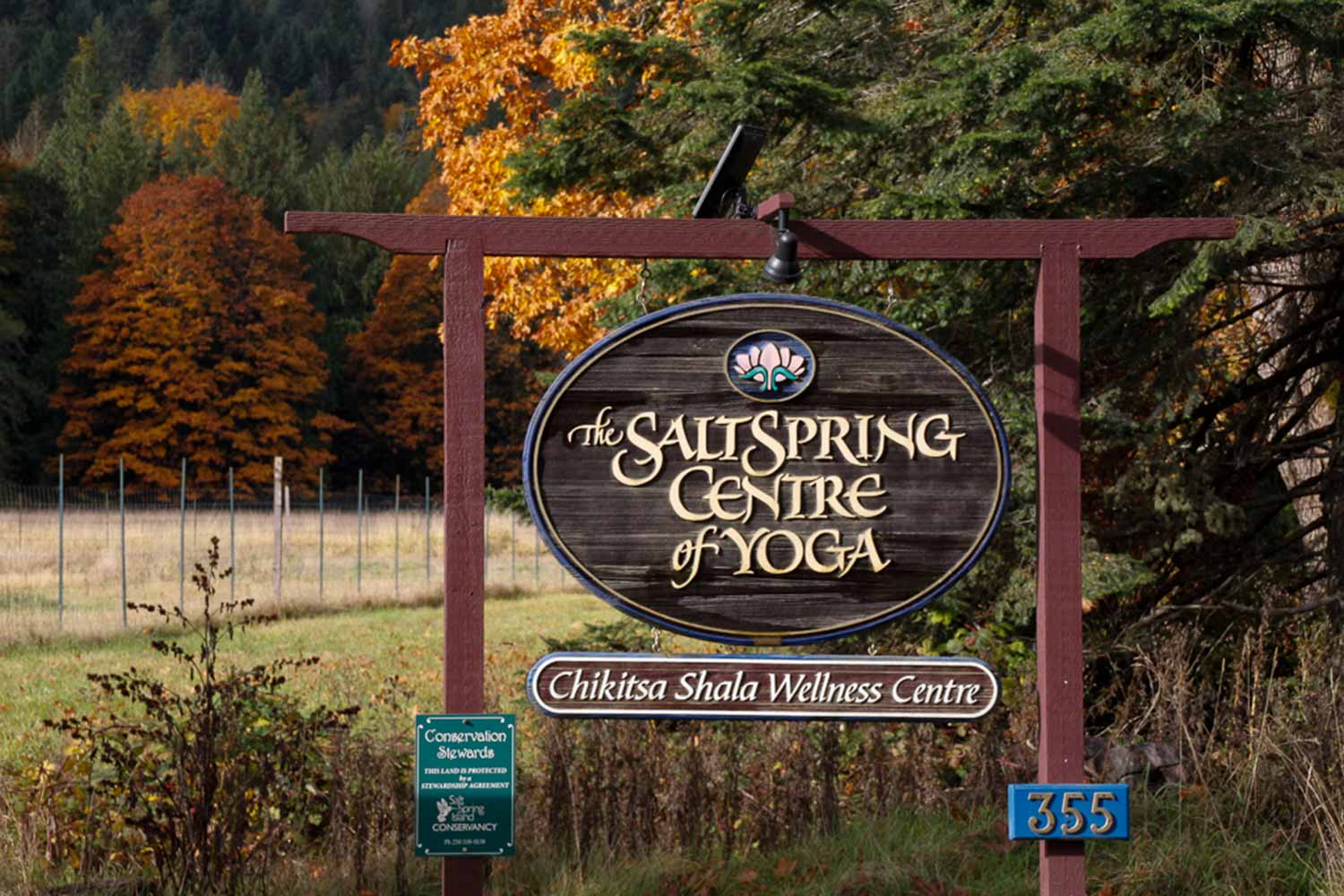 The Salt Spring Centre of Yoga supports public classes, gatherings, workshops, and retreats, and is a registered non-profit organization. As the Centre resumes in-person programming, we continue to align our practices with the COVID-19 Provincial Health Orders (PHO) set out by the Government of BC. Participants will be required to adhere to the PHO in force at the time of their retreat.
Provincial Guidelines
Following the order of the Provincial Health Officer of British Columbia, proof of vaccination is no longer required to attend classes or programs.
Prior to the lifting of the vaccine mandate, the Centre encouraged our employees and residential karma yogis to get vaccinated against COVID-19.
There is currently no mask mandate in British Columbia.
For the most up-to-date provincial COVID-19 guidelines, visit the Government of BC website.
Visiting the Centre
We take the health and wellness of our community very seriously. We look for every opportunity to increase airflow and continue to make hand sanitizer available.
Guests are always welcome to choose to wear masks and to practice social distancing for their own comfort and safety.
We strongly encourage guests to check travel requirements for British Columbia and their home province/country prior to booking travel.
Any guests who fall ill while at the Centre will be provided with a rapid test and required to self-isolate.
If you do not feel comfortable visiting the Centre, we continue to invite the community to connect with us through our online offerings.  Please see our Events Calendar for a list of all of our online and in-person offerings.
We will continue to monitor the Provincial Health Orders for any changes.
Sarah Kemmers, Executive Director