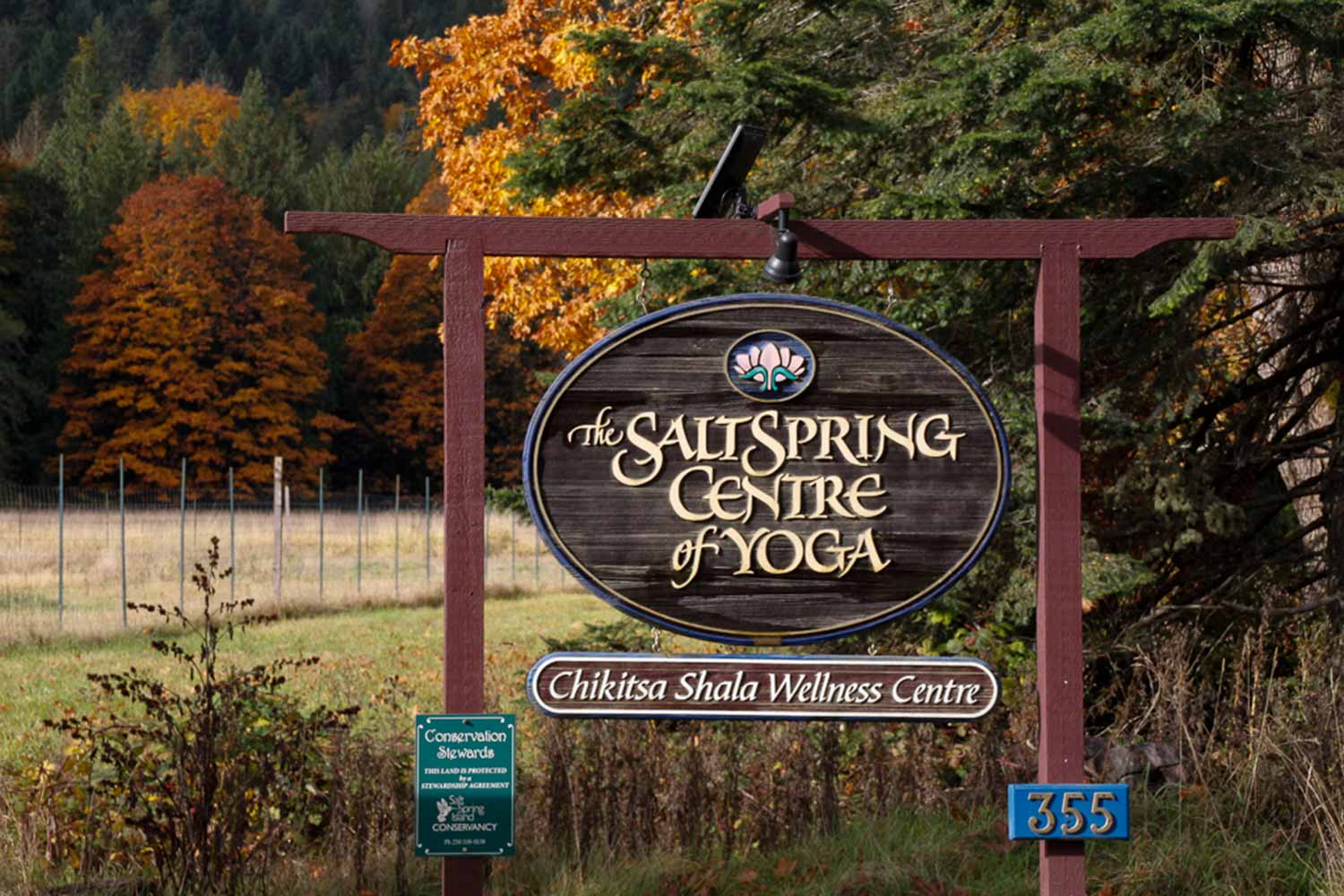 The Salt Spring Centre of Yoga (The Centre) supports public classes, gatherings, workshops, and retreats, and is a registered non-profit organization. We have been working to stay aligned with the protocols set out by the Island Health Authority (VIHA), WorkSafe BC (WCB), Public Health, and Health Canada to ensure we are doing our part to keep our communities safe and compliant.
Following the order of the Provincial Health Officer of British Columbia, all Centre guests will need to provide proof of full vaccination as of October 24, 2021.
We have encouraged our employees and residential karma yogis to get vaccinated against COVID-19 and have implemented all safety measures required. Currently, proof of vaccination status is not a condition of employment in British Columbia. We will continue to closely monitor the Provincial Health Orders for any changes.
In addition, British Columbia has reintroduced a provincial mask mandate for public indoor spaces. All guests, staff, and volunteers 12 years and older are required to wear masks when moving through our indoor public spaces.
We are acutely aware that these provincial health orders have been divisive. We are living in unprecedented and difficult times on a broad scale. May we come together and find one another in light and oneness despite our worldly experiences of separateness.
In the interim, we continue to invite Satsang members to connect with us online. We remain committed to live-streaming our Satsang gatherings as well as some of our offerings. We look forward to having you return to the Centre if you feel safe to do so at this time, and eagerly await the day when we can all gather here in person once again.
Sarah Kemmers, Executive Director