Meet our Karma Yogis: Annie Richard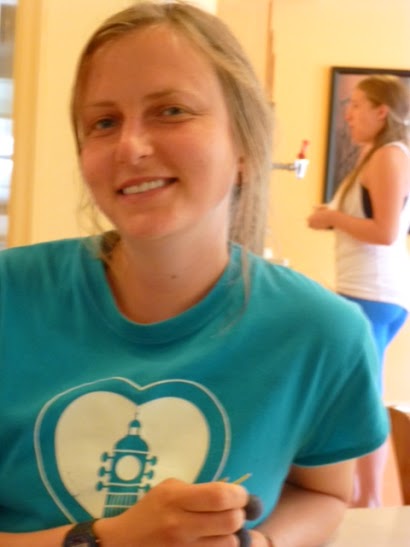 Before coming here I was working as a technician in a community college, in a sustainable agriculture program in Peterborough, Ontario. I did administrative tasks on the computer, grew food on campus and took care of the greenhouse; I basically helped the program run smoothly.
I had never done yoga before, but felt the call for inner adventure. Remembering something a friend had said about her experience volunteering in a yoga community, I did a google search for volunteering or work exchange in a yoga community in Canada, and found this place. Julie's response to my inquiry was so caring and sincere that I chose to apply here.
My experience of working in the kitchen at the centre has been wonderful – definitely one of the best kitchens I've ever worked in! Also, during my time here, I found and developed a personal spiritual practice. Discipline and commitment have become a big theme in my life and on my path. I've met people here who are living from the heart, not just talking about it, in a way I hadn't experienced before.
I first came here to have space for myself and see what was next. I got my first sense of Home, the truth within myself. Now I'm returning, feeling inspired to keep the light burning, to take the teachings home and live them.