Yum, cookies. Yum, ice cream. Yum, chocolate mousse. Yum, yum . . . sugar! How many times a day do you reach for some sugar? With your coffee or tea first thing in the morning? With your breakfast, as jam on your toast? For a mid-morning snack, as a sweet roll or donut? And at lunch, how often is sugar part of the menu? By mid-afternoon, are you ready for a protein bar with another 9 to 29 grams of sugar? And then for dinner . . . dessert . . . before-bed snack?
Many of us have tried kicking the sugar habit over the years; one person I know goes on a sugar fast every once in a while, and somehow it always creeps back into the diet. Especially during the winter season. Have you noticed how it starts around Halloween, with trick-or-treat candy; continues through the Thanksgiving/ Christmas/ Hanukkah/ holiday season; arises again for Valentine's Day, and again at Easter in the early spring? Every holiday has come to be associated with sugar sweet treats. Our culture inundates us with sugar for nearly half the year!
Now in Ayurveda the sweet taste is considered one of six essential tastes that are part of a balanced diet. (The other tastes are sour, salty, pungent, bitter and astringent.) Sweet food is nourishing, building of tissue, cooling, energizing, and delicious. Babaji would always given the children one candy, telling the wary moms that 'sugar helps build their bones.' Natural sugars include milk and rice, as well as honey, molasses and maple syrup! We don't often think of milk and rice as being "sweet," but from our body's point of view they are! And we need them to stay healthy . . . but only in balance with the rest of our diet.
For many of us, however, the sweet taste can also be addicting and that is where the trouble begins. When we encounter the "high fructose corn syrup" that is part of so much processed food these days, the body reacts by wanting more. Consumption of excess sugar is a contributing factors to many diseases that are rampant in our modern world – diabetes, heart disease, obesity, to name a few.
So here, for your nutritional and gustatory enjoyment, are a few sweet treat recipes, that contain only natural sugars: a kitchari sweetened with squash, carrots and raisins, a fruit crumble with natural fruit sugars, a chocolate dip made with spinach and sweetened with dates, and a protein bar based in almonds, coconut and milk sugar.
---
SWEET KITCHARI
Ingredients:
¾ c. basmati rice
¾ c. split mung beans
1 small delicata squash
1 c. chopped carrots
1 fennel bulb
1/3 c. cashew pieces
1/3 c. flame raisins
2 T. coconut oil
1 tsp cinnamon
½ tsp cardamom
1 tsp fennel seeds
¾ tsp coriander seeds
1 piece fresh ginger
Handful of flaked coconut (optional)
1 can coconut milk
½-1 bunch fresh basil
Directions:
1. Sauté fennel, coriander seeds and fresh ginger in coconut oil, until seeds start to brown and pop.
2. Add the drained rice and beans, and sauté for a few minutes until rice and beans are fully saturated with ghee and spices, then stir in the cinnamon and cardamom powder.
3. Add the coconut milk plus 1 can of water, and bring to a boil.
4. After ten minutes or so, stirring occasionally, add the carrots, chopped squash, fennel, raisins, cashews and coconut flakes. Bring to a low boil, covered and stir occasionally.
5. Cook until rice, beans and veggies are tender and it has thickened to desired consistency.
6. Stir in freshly chopped basil just before serving.
Serves 4-8 for breakfast or lunch, particularly enjoyable in fall and winter.
---
FRUIT CRUMBLE
Ingredients:
4 cups fruit (apples, apricots, blueberries, raspberries, cherries, peaches, pears, or mangos)
2 cups apple juice
¼ cup raisins
1 teaspoon cinnamon
¾ teaspoon coriander powder
⅛ – ¼ teaspoon dry ginger powder
1 tablespoon lemon juice
2-4 teaspoons honey (optional) or apple concentrate
Topping: 1 cup fruit juice sweetened granola and 1 tablespoon shredded unsweetened coconut
Directions:
Wash fruit. Berries can be used whole; other fruit chop into 1 inch pieces; measure. Pour apple juice into medium-sized saucepan; heat on medium. Put chopped fruit, raisins and cinnamon in juice in saucepan, cook over medium heat for 20 minutes. Remove from heat. Add coriander, ginger, lemon juice, and honey; stir. Spoon into individual serving bowls and top with granola and coconut. Serve hot or cooled. Thanks to the The Ayurvedic Cookbook by Amadea Morningstar.
---
CHOCOLATE DIP
Ingredients:
2 cups baby spinach
1-½ cups vanilla soy, hemp or almond milk
1 cup frozen blueberries
1 cup dates, pitted
2 T natural non-alkalized cocoa powder
2/3 cup raw almonds
½ teaspoon alcohol-free vanilla extract
Directions:
Place all ingredients in a high-powered blender. Blend until very smooth and creamy. Serve as a dip for fresh fruit such as strawberries, bananas, apples, orange sections, pears, apricots or pineapple.
---
PROTEIN BAR
Ingredients:
2 cups almonds soaked over night, then dried
1/2 cup flax meal
1/2 cup shredded coconut
1/2 cup nut butter
1/2 cup coconut oil (melted on low heat)
2 T maple syrup
Vanilla to taste
Directions:
Process together almonds, flax, coconut into a course meal. Add the rest of ingredients. Press the mixture into a 9" by 13" pan (or 8" by 8" if you want it thicker). Refrigerate to firm the mixture. (Optional: Melt some dark chocolate, smooth over top and chill once again.) Cut into bars and enjoy!
Please remember that even with natural sweets, the guiding principle is moderation. Have enough to satisfy and share the rest with others! And make sure the other five tastes receive their rightful place in your balanced diet. Bon appétit!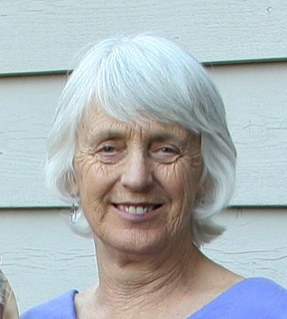 Pratibha Queen is a yoga instructor and Ayurvedic practitioner, who attends Salt Spring Center of Yoga retreats on a regular basis. Feel free to email with any questions that arise as you engage in health practices to support your yoga practice: pratibha.que[at]gmail[dot]com.
—
Cocoa powder image by Jayca