A Sanctuary for Body & Soul
The Salt Spring Centre of Yoga was founded in 1981 by Dharma Sara Satsang Society, a non-profit organization, and is a working yoga community inspired by our teacher and master yogi, Baba Hari Dass. The Centre's cozy turn-of-the-century farmhouse and studio buildings sit amid 70 acres of meadows, forest and organic gardens on beautiful Salt Spring Island, British Columbia. The Centre offers yoga retreats, yoga holidays, yoga teacher training and special programs throughout the year.
SSCY Programs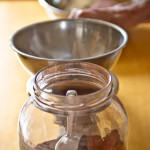 A special opportunity to dive into the ancient teachings of Ayurveda with traditional meals, in depth classes, cleansing practices and a cooking demonstration. March 18th – 20th with Dr. Nardkani Manjiri and assistants.
This residential program immerses you in the teachings and practice in the serene natural beauty of Canada's west coast. And the outstanding 20-member faculty of knowledgeable certified instructors provides a truly rich experience.
Our rejuvenating getaway retreat includes two nights accommodation, delicious vegetarian meals and a variety of yoga classes.
Weekends available in 2016.
Upcoming Rentals

A 6-week program offering tools to ease the suffering from loss – through breath-work, meditation, mindfulness and deep relaxation. Feb 15 – Mar 21, 2016, Mondays 1-3 pm.
Reiki is an energy healing technique that aids the body in releasing stress and tension by creating deep relaxation. It helps our bodies to heal on all levels, and can be learned by all ages. Reiki shares are offered the third Tuesday evening of the month (7-9pm), and are open to all; as well as regular Reiki classes of all levels,

News & Updates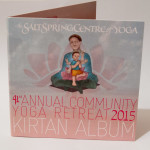 NOW AVAILABLE

the 41st ACYR Kirtan album
CD and digital download