Yoga for Cancer Workshop
Please join Chetna Tracy Boyd as she guides you through this experiential workshop and provides you with an overview of Yoga for Cancer.
November 24th-26th
A Sanctuary for Body & Soul

The Salt Spring Centre of Yoga was founded in 1981 by Dharma Sara Satsang Society, and is a working yoga community inspired by our teacher and master yogi, Baba Hari Dass. The Centre's cozy turn-of-the-century farmhouse and studio buildings sit amid 70 acres of meadows, forest and organic gardens on beautiful Salt Spring Island, British Columbia. The Centre is devoted to the attainment of peace through practice and offers training programs including yoga retreats, yoga teacher training and many other special programs.
Our rejuvenating getaway retreat includes two nights accommodation, delicious vegetarian meals and a variety of yoga classes.
Weekends available in 2017.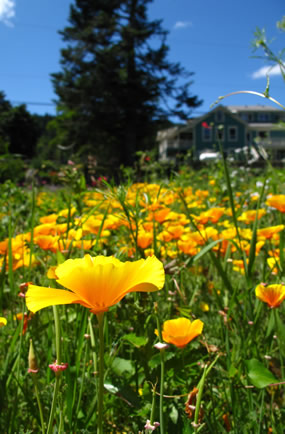 The Centre offers the possibility of short stay personal retreats to enable guests to pursue their individual practice of yoga in a peaceful and beautiful environment shared with a small spiritual community. Learn more here.
News & Updates