News from the Centre – April 2021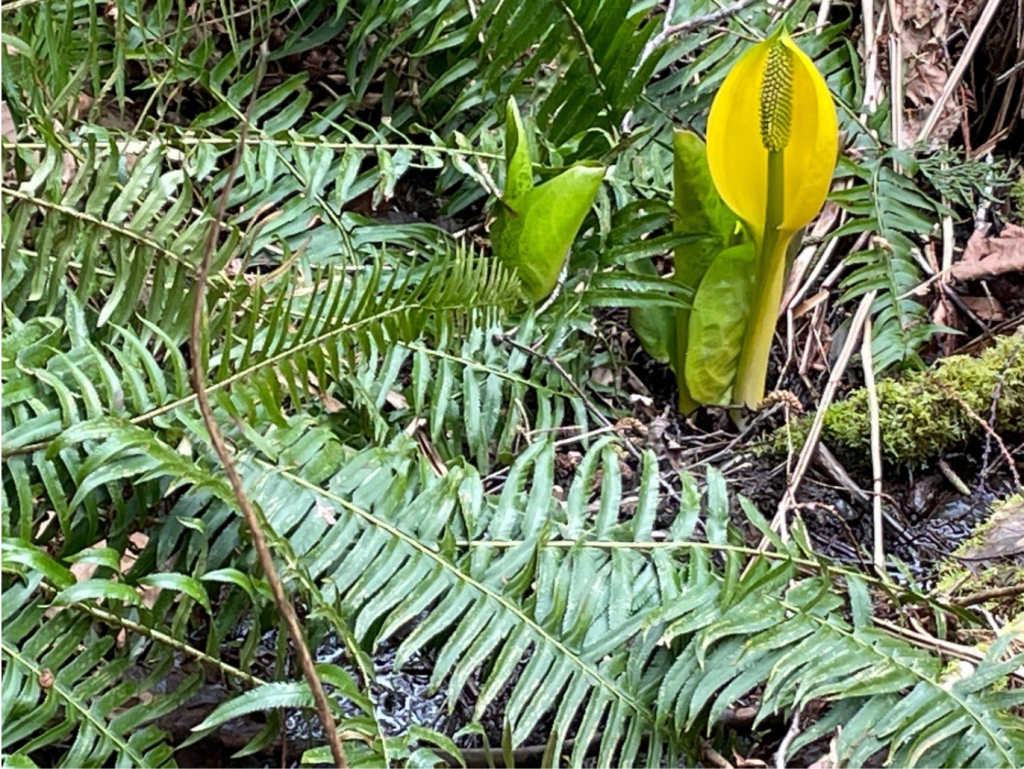 Dear friends,
It is officially spring! The frogs in the pond are singing again and the daffodils are in full bloom, as are the skunk cabbages and nettles.
Easter and Passover are both happening this month. This is a time of renewal and freedom in the cycle of life. Whatever you celebrate, loving wishes for peace to you.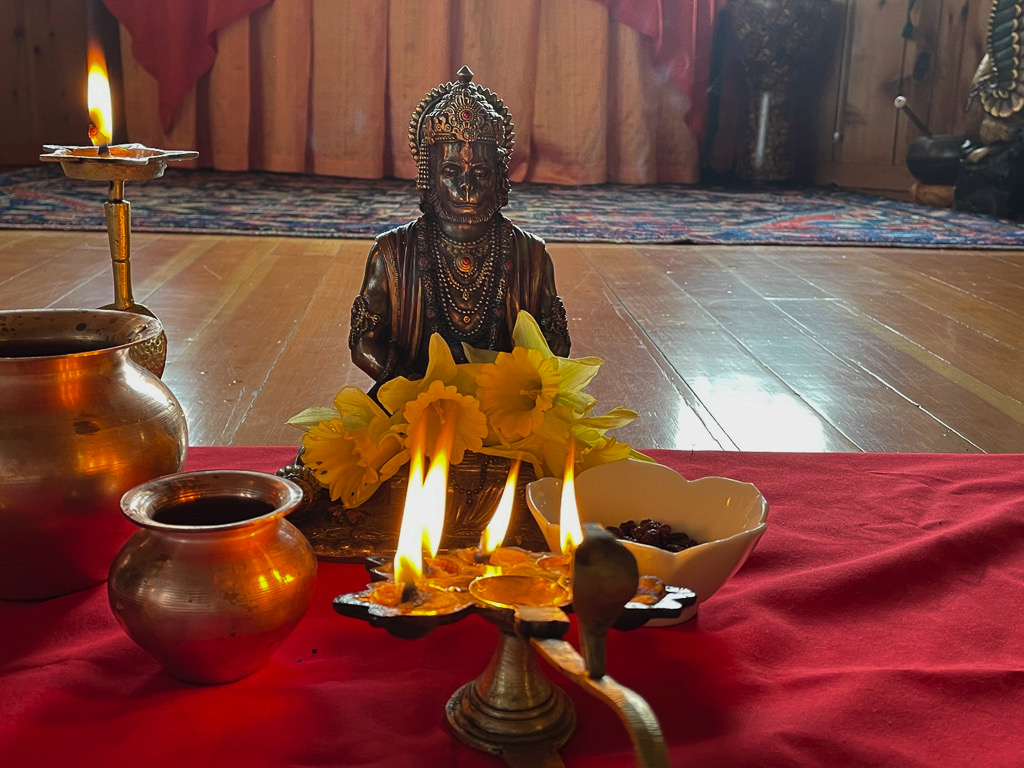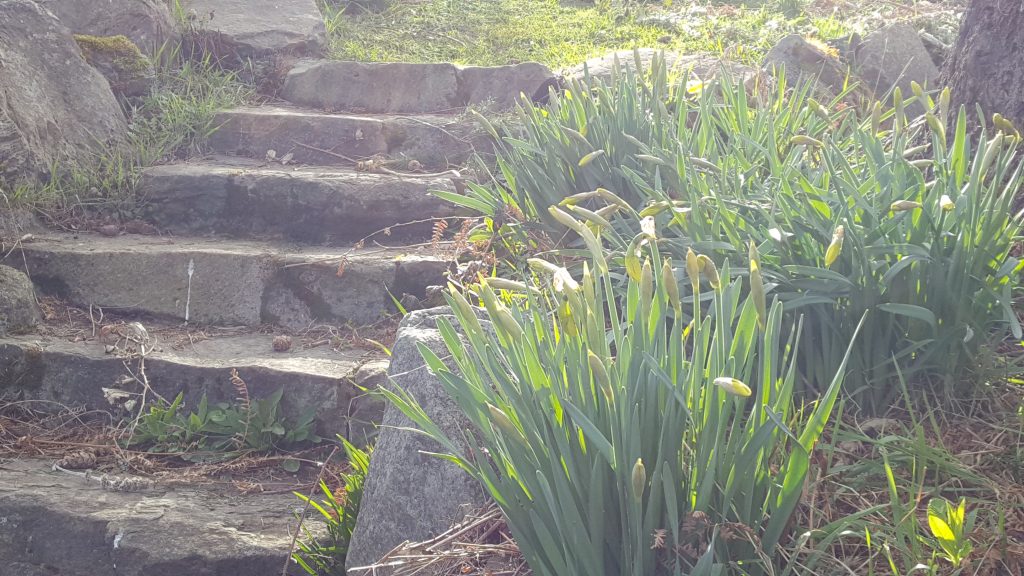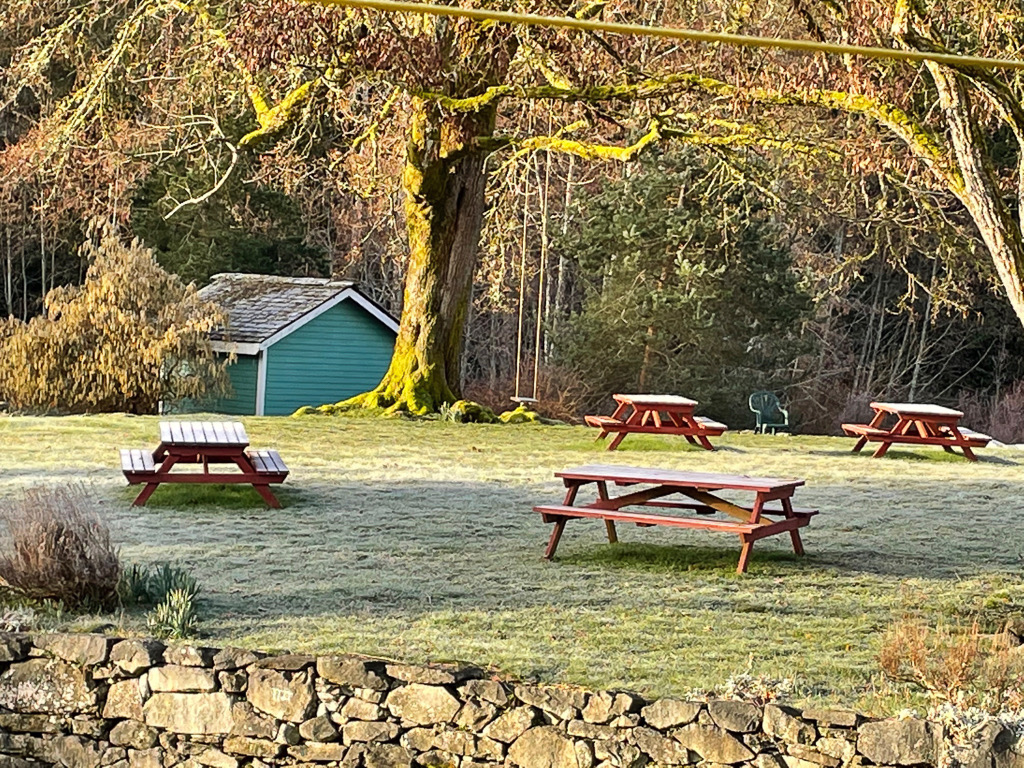 We are sad to say goodbye to Dan N. who is heading back to Ontario to work on a farm there. The Centre's residential community will be working in the garden along with Dan Jason who will be growing plants for seed for his seed company, Salt Spring Seeds, as well as providing food for the Centre. At this time of year, especially with so many people having undertaken gardening, tillers are in high demand. Our old tiller is non-functional, but with a few people having made spontaneous donations for this purpose, we now have a new tiller so we can till the soil in preparation for planting.  Special thanks to Dan Jason and Sharada, and also to Ompk for travelling off-island to bring the tiller to its new home. On the vehicle front, SN was kind enough to give us his old truck.
Here is Dan's spring garden report: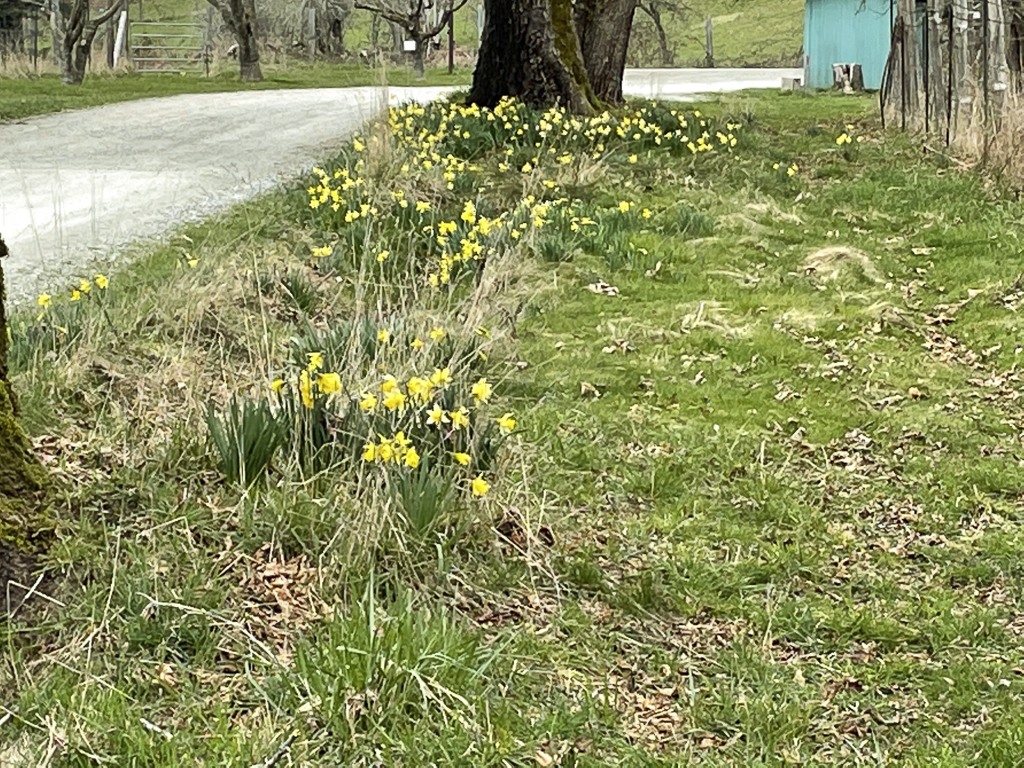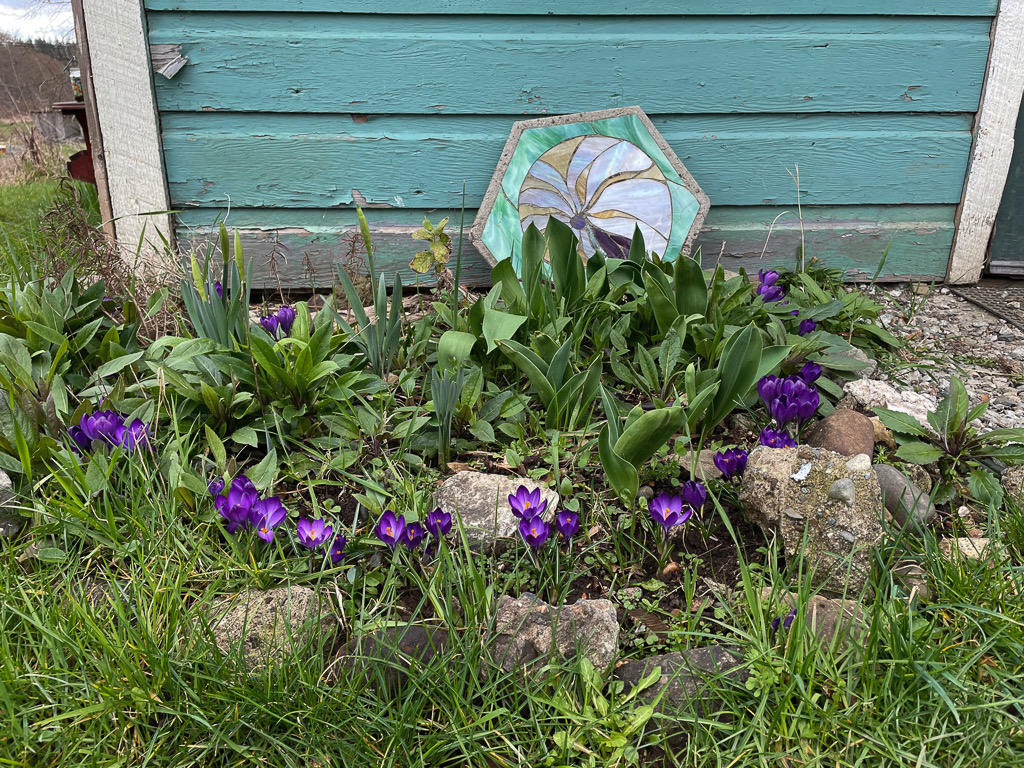 The familiar harbingers of spring are starting to become more prevalent around the Centre property these days—daffodils springing up along the main driveway, the chorus of frogs communing in the irrigation pond, juncos and sparrows trilling from the treetops, and community members starting to get dirt beneath their fingernails.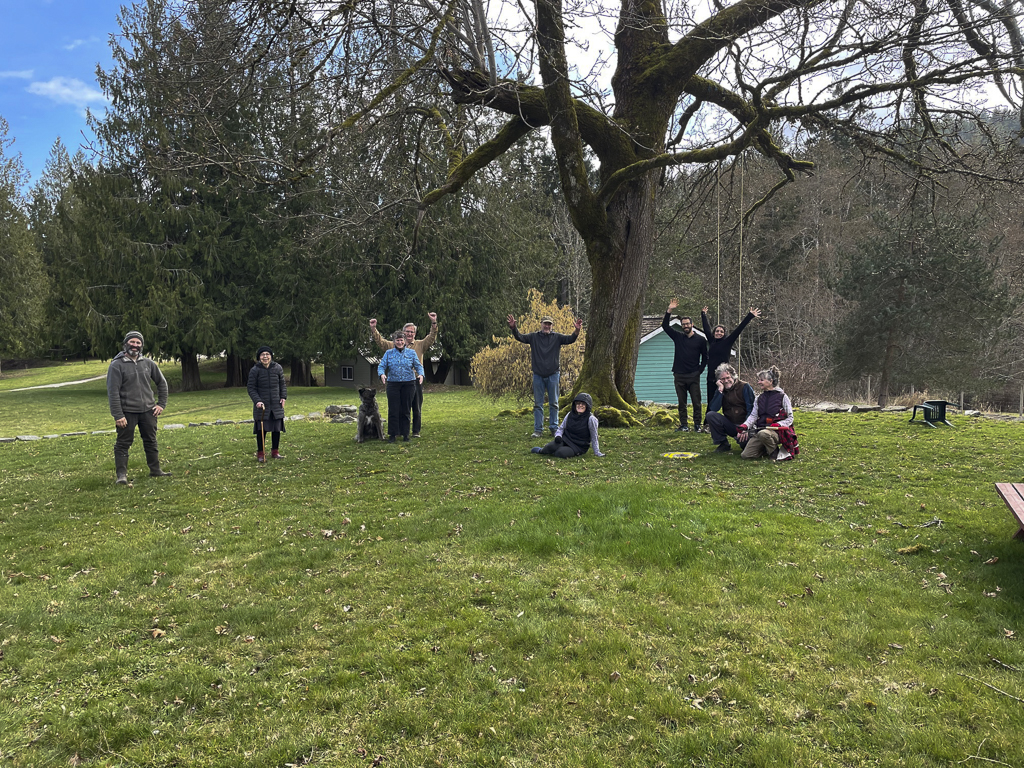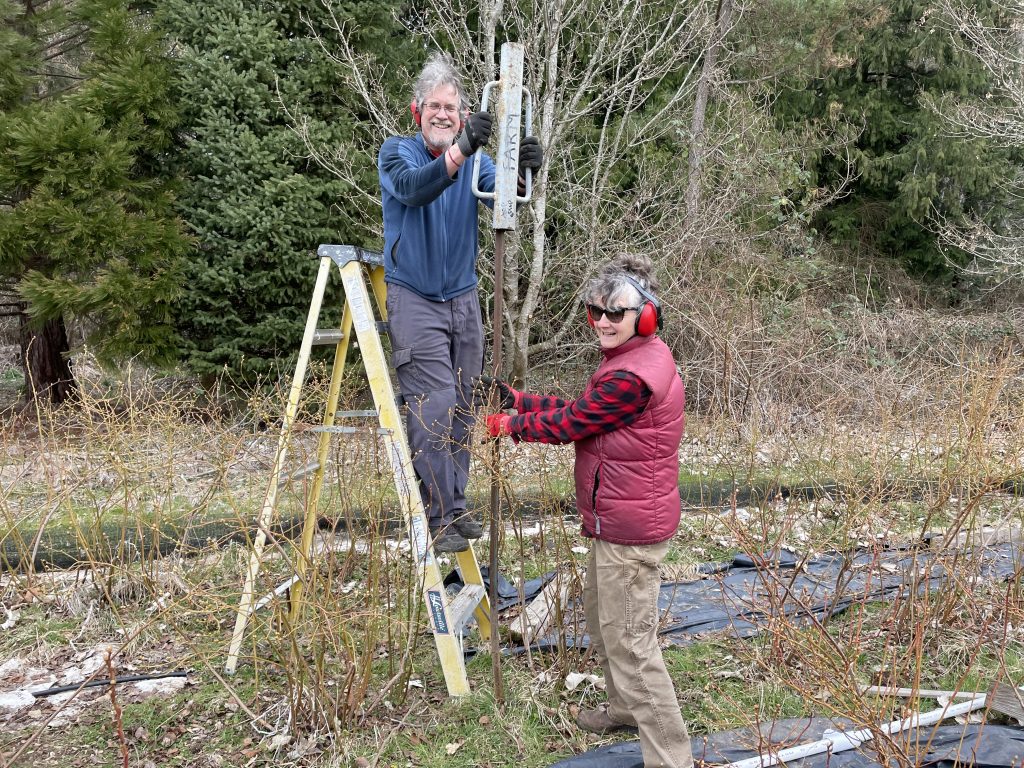 The glasshouse is alive with seedlings of all kinds, including numerous varieties of lettuce and kale, parsley, tomatoes, beets and herbs, largely from seeds that Dan Jason has provided to the Centre for both our personal consumption and to save for next year's growing season. Mahavir and Dan have been investing a lot of time and love to ensure that everything remains healthy, along with Marion and myself.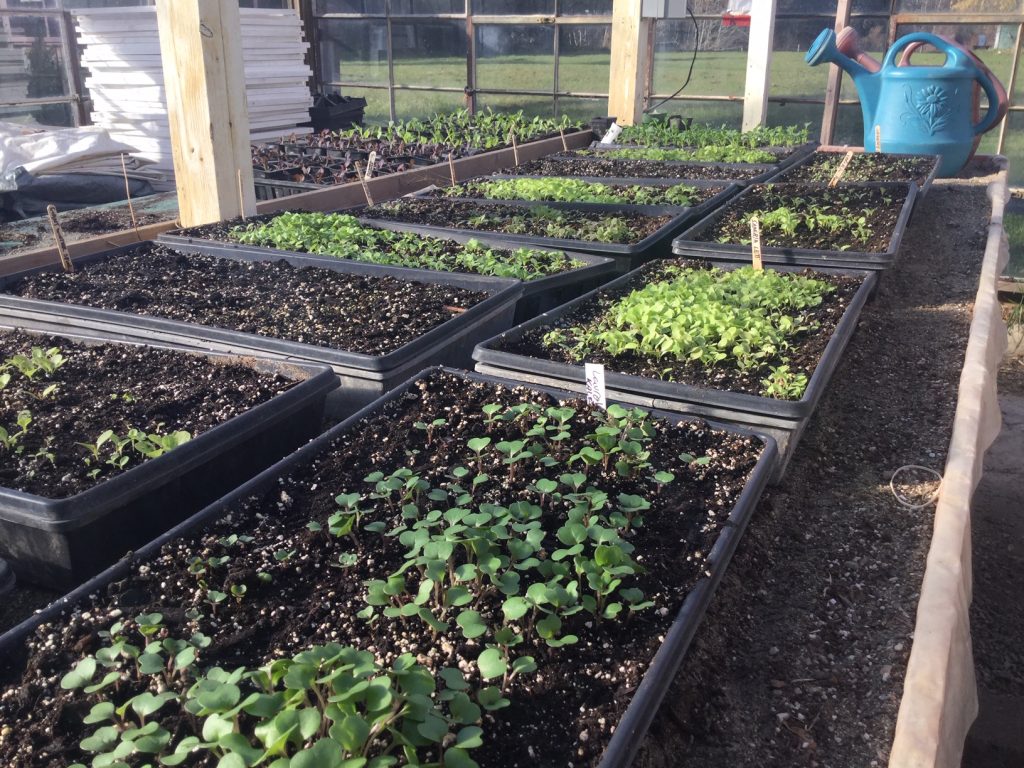 The other exciting development that has occurred this spring is that several people generously made $4000 in donations so that the Centre could purchase a new tiller to work our fields this season. Our previous tiller has been out of commission since last fall, and it became evident that it would be more practical and timely to buy a new tiller now and repair the old one when time permits so that we can sell it to another farmer on the island.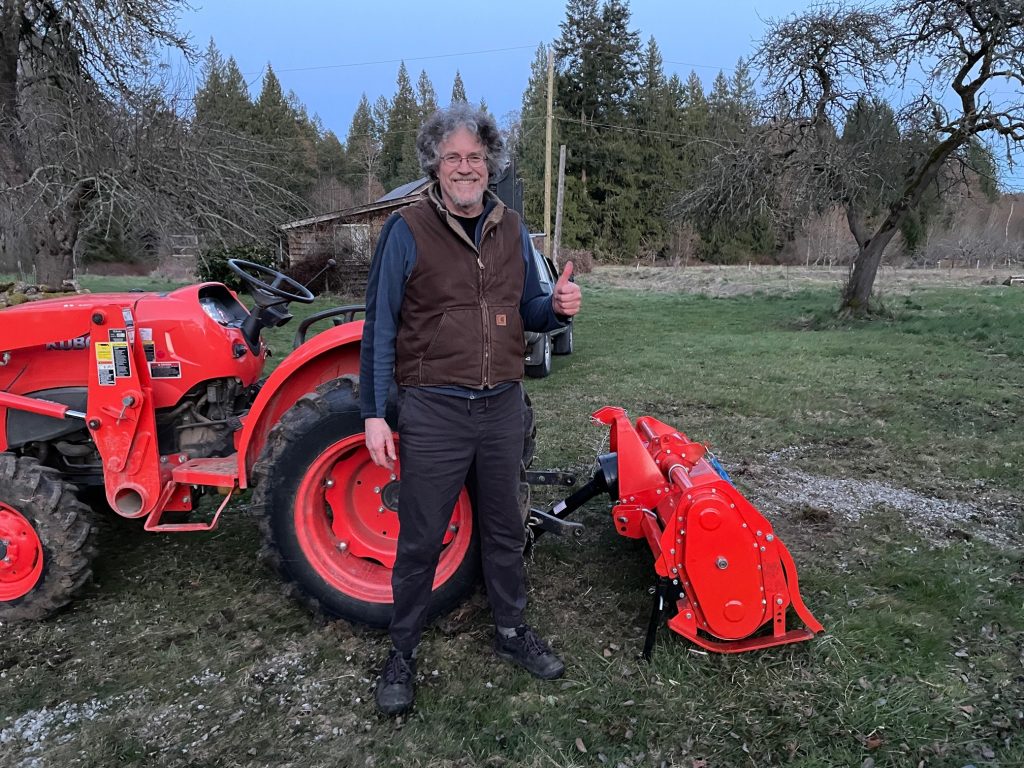 In the meantime, we've been weeding the greenhouses and the terraces and prepping the soil for the surge of planting that will occur in the coming weeks. The temple terraces will once again be home to perennial and semi-perennial flowers such as calendulas, marigolds, poppies and nasturtiums, while the rock wall beds above the Madonna will be filled with even more herbs this year after last year's successful transplanting of mint, oregano, sage and St. John's Wort among others.
I've also been spending many of my days doing a thorough pruning of the orchard before the fruit trees start to flower, while two community work parties have been devoted to gathering up all the cuttings, big and small, into eventual burn piles. Although the task of pruning initially seemed like a daunting and arduous undertaking, it has actually proven to be quite meditative and enjoyable to spend an afternoon on a ladder or up in a tree, knowing that the branches I cut off will ultimately help increase airflow in the trees, which will reduce the risk of disease or insect infestations and often leads to more and healthier fruit. In a way, it has also proven to be a metaphor for my life—by removing those things that no longer serve us, we open ourselves up to the prospect of growing stronger and healthier.
Seedling sales at the farm stand will also likely be starting by mid-April, weather permitting. As of now, it looks like we will likely have many types of lettuce and kale starters available first, hopefully followed by tomatoes, squash, cucumbers and some herbs around the end of the month. If you're interested in getting further updates about seedling sales or would like to pre-order certain plants, or even if you would like to help out in the garden, please email info@saltspringcentre.com.
I will be returning to Ontario to co-manage my friend's farm this season, but I am grateful that I had the opportunity to join the Centre community again for the past couple of months and will hopefully return again in the not-too-distant future.
In gratitude,
Daniel Naccarato
Retreats and other news…
The Health Centre in the Garden House is working out very well, and both Chuck and Alice are happy to be running their practices at the Centre, and we are delighted to have them here. I'm also happy to let you know that Marion will begin offering Ayurvedic treatments across the hall from the clinic.
Classes and satsang continue online, from Salt Spring, Vancouver, and Mount Madonna Center. More Home Yoga Retreats are scheduled this spring, April 10 – 11 and May 1 – 2. These retreats are nourishing and connecting; sign up here.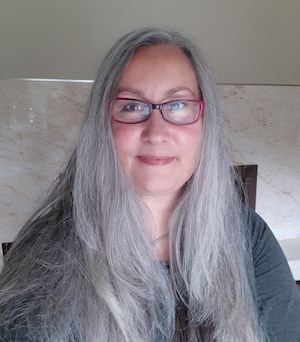 I'm so pleased to introduce you to  our new Online Program Manager, Civi Jacobsen. She has more than 20 years experience working as a Project Manager for muti-national corporations and tech start-up  Not for Profits. She is also a Certified Yoga Therapist who shares the values of our organization and our community. We are so happy to welcome her to our team. She currently lives on 54 acres in rural Ontario with her husband, three rescued cats and two giant dogs.
Thank you so much to Cara and Sam who make regular donations to the Centre from their fund-raising, by-donation yoga classes. Their most recent donation was for $781. Much gratitude for their dedication and support.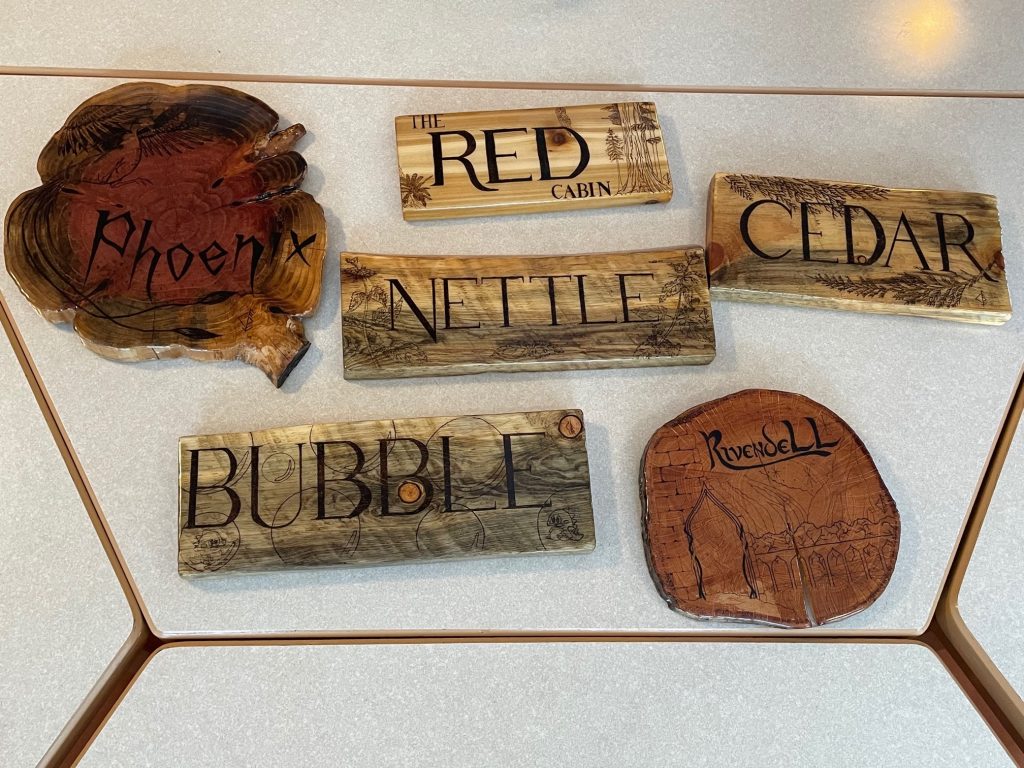 Thank you also to Sarala, Suneel's daughter, who made beautiful signs for all the cabins. Now everyone will know the names of the cabins!
Dharma Sara Satsang Society's AGM is coming up on May 22. Members have received notice of the meeting; if you are interested in knowing more but are not yet a member, you can join here.
We have a growing list of people we hold in our prayers as we chant the healing mantra for all who need healing, on any level. A couple of new additions to the list are Satish Kuttner who is recovering from recent heart surgery, and Jonas and Vidya's family: their little boy, Kailash, has been diagnosed with cancer, and earlier this year their six year old daughter, Priya, was struck by a tree in a windstorm and is still recovering. Kailash will be in hospital for eight months of treatments, and Priya will be seven by the time she sees her brother again. You very likely have others you hold in your hearts. May they – and we – all be well and happy.
For your reading pleasure….
This past year has been challenging, but life itself can be challenging at any time. Events do not always unfold the way we want them to. What can we do? I invite you to read "It's not what's happening; it's how you respond."
Last month we celebrated our first online Shivaratri. Here is Anuradha's description of the night along with lots of photos. Hara Hara Hara Mahadev!
Despite the limitations of Zoom, satsang, pranayama and meditation, chanting, Bhagavad Gita and Yoga Sutra classes draw many regular attendees. I decided to ask some of these folks to write about how these gatherings support their spiritual practice and enrich their lives. I hope you enjoy Connecting from a Distance. You could also read this as an invitation to attend; we're always happy to welcome new people.
Life is not a burden. We make it a burden by not accepting life as it is. Wish you happy. ~ Baba Hari Dass
Love,
Sharada